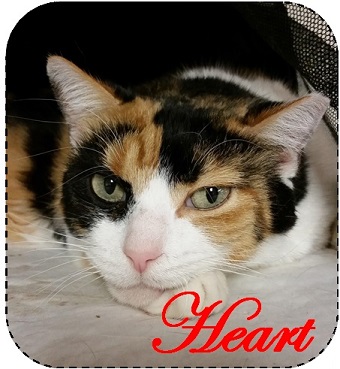 Heart grew up out on the streets and lived with her feral colony until she and several of her relatives were attacked by a dog. While many of her family members were killed, Heart and a few others escaped, but with serious injuries.
Heart's life was saved by the kind folks at
FeralCare/Nutmeg Clinic
, where she was brought as part of a feral cat TNR program. The wound was large and spread underneath her armpit, an area that has proven very difficult to treat; she's had three unsuccessful surgeries performed by two different doctors. Actually, that's how we got to know Heart.
Having recenly becme a volunteer, I was asked to take Heart back and forth to her doctor's appointments. Being a feral cat, we could not touch her. I would put her carrier on my front seat and talk to her as we drove. She would stare back with wide, nervous eyes. In time, she started to let me pet her nose through the grate.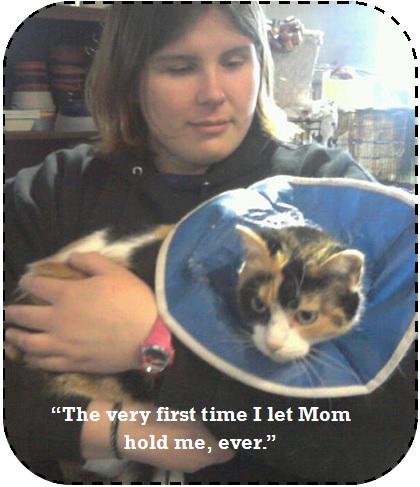 I started to visit her more. She grew friendlier and friendlier, and once my partner met her, we knew she needed to come home with us. Her surgeries had not been successful in closing up the wound, but we decided to give her some time before putting her poor body through another operation. With regular wound cleanings and occasional antibiotics, things were looking much better.
Unfortunately, what was once fresh, healthy skin has become reinjured, now infected and very painful. We are working with Heart's regular vet and a surgeon to plan out the next steps in her care, and they will not be cheap.
The first step will involve tissue samples and wet-to-dry bandage treatments, in order to ensure that the remaining skin will be healthy enough for surgery. Estimates range between $2180-$2700. Fortunately, her mommies' tax returns  will just about cover these costs, and her procedure is already scheduled for Friday, March 13th.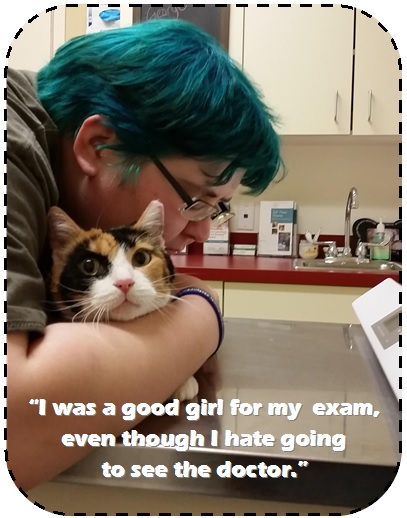 The second step, however, will be even more costly and will involve a skin flap being surgically moved to cover the area, increase blood flow, and ultimately promote healing in the area. While we don't have an official estimate on paper yet, the surgeon gave us a ballpark figure of $3500.
Our credit cards are maxed out from another veterinary emergency back in November and we don't have a ton of other options. We are sincerely grateful for any and all donations made towards getting our little girl back up on all four feet. <3
Many, many thanks,
-Amanda and Katie 
Organizer
Katie Ellum
Organizer
Trumbull, CT