Official Missing Alexis Camry Scott
This the ONLY official campaign for missing Alexis Scott Peoria, Il.. Her mother April Allen is currently in need during this tragic time. She is currently caring for Alexis 3yr old son, she also has resorted to the desire to hire a private investigator to search for Alexis, as after almost 2 months the police have shared no leads in her case. She has an official fb sight .
Alexis Camry Scott Campaign.
Please help with anything you can to help her obtain resources to find her daughter and take care of her 3yr old son. She is also in need to seek guardianship of her grandson through the courts.
PLEASE NOTE..she has been missing for almost 15 months, the police took 26 days to search the last place she was seen!! The police have made many mistakes and have had slow efforts in this case. There has been zero confirmed sightings or social media activity. We need a private investagator ASAP!!! 
Please anything matters!!! Sadly searching for a missing loved one has proved to be costly.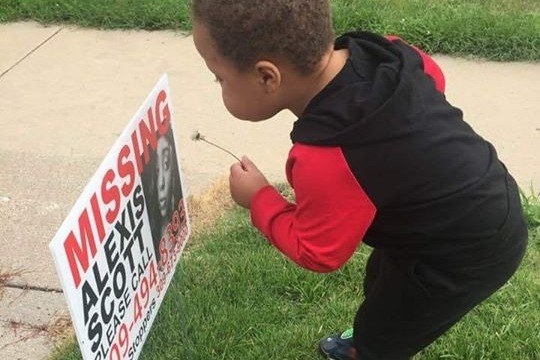 https://m.facebook.com/groups/1965506757071921?view=permalink&id=1978519809103949