"Off Ramp" - a short film
There are approximately
500,000
homeless people in the USA.  
10%
of them are war veterans.  
23%
live in Los Angeles.  We are so used to seeing them that we have become desensitized.  They have become invisible.  Just nameless, faceless people in our parks, on our streets, at our off ramps.
It is our hope that by telling the fictional story of one homeless man, by learning about his past and the circumstances that lead to him being on the streets, we can change the way that all homeless people are viewed so that they are no longer invisible.  So that we can see them with compassion as human beings who need our help; who deserve love.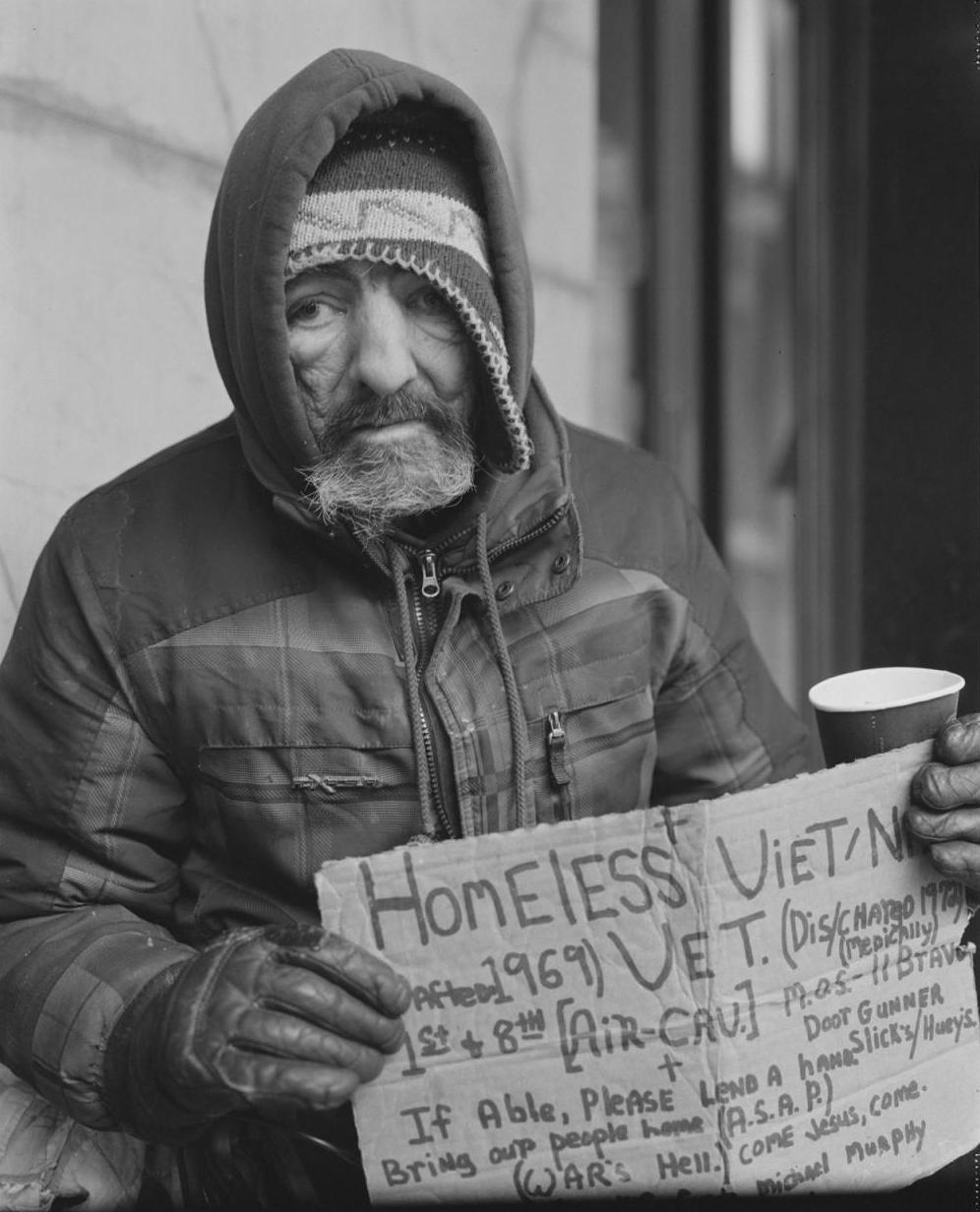 "
Off Ramp
" is a short film by writer and director
Neil Jackson
.  Co-produced with
Matthew Trotter
, the film tells the story of John, a homeless war vet, who reaches out to help a young street girl called Lucy.  Through their conversations we learn a little about their lives, but more importantly we learn the story of how John ended up living on the streets in the first place.  As we discover more about John's past and the path that lead him to this life, John also reconnects with the man he was before his circumstances changed, and he rediscovers a sense of hope for the future.
We need your
SUPPORT
 to make this film a reality.  The filmmaker, cast and crew are all
giving their time for free
, but there are still several costs that cannot be avoided - equipments rental (camera, lenses, lights), location rental, shooting permits, editing equipment etc.  With your generous help we can tell this story in the best way possible so that it can reach the widest audience to spread the message and change the way we view homelessness.
INCENTIVES


donations of any amount - our love and gratitude
all donations over
$25
- special thanks in the film credits.
donations over
$50
- a personal thank you note from the filmmaker and cast.
donations over
$75
- invitation to a special screening in Los Angeles.
donations over 
$100
- a signed copy of the film from the filmmaker and cast.
donations over
$150
- all of the above and our eternal thanks and love.
All money not directly used to make this film will be donated to the
Salvation Army
to aid war veterans.
www.salvationarmyusa.org/usn/veterans-affairs-services
To learn more about the 
TRUE
stories of homeless men and women, please visit and support 
https://invisiblepeople.tv/blog/
Their 
real life
stories will open your eyes and break your heart... and are just another example of why these stories need to be heard.
Please share this campaign with all your friends and help us make this film a reality.
Thank you x
Production Details

We are aiming to shoot the film in the last week of October and complete editing by the last week of November.  Upon completion, the film will be submitted to film festivals.
Click these links to learn more about the filmmaker:
www.neiljackson.me

http://www.imdb.com/name/nm1337982/?ref_=nv_sr_1
Organizer
Neil Jackson
Organizer
Los Angeles, CA