Officer Needs Assistance - Ofc. Ross Urso
                       
                      ******OFFICER IN NEED OF ASSISTANCE*******



                      ******OFFICER IN NEED OF ASSISTANCE*******



Having selflessly served our community and protected our families and neighborhoods for nearly 20 years, Ofc. Ross Urso, a suburban police officer working within the Chicagoland area, is in need of your help.  Recently diagnosed with Stage 4 colon cancer that has spread throughout his liver, Ofc. Urso is beginning the literal fight for his life.
Alongside his amazing wife, three beautiful children, brothers and sisters in blue and red and a family filled with public safety servants, Ofc. Urso has begun chemotherapy in an attempt to shrink the tumors so that surgery will be an option.  After several rounds of treatment, Ofc. Urso will undergo surgeries likely followed by additional chemo / radiation.
As part of his treatment, Ofc. Urso will undergo clinical medical trials of which are not covered by insurance. In addition to medical expenses not covered by insurance, Ofc. Urso will encounter significant personal expenses while battling this disease.
The purpose of this fundraiser is to provide him with financial assistance and support to cover expenses during these difficult times. 
Let's rally together and support our brother in blue just as he has supported and served us all these years!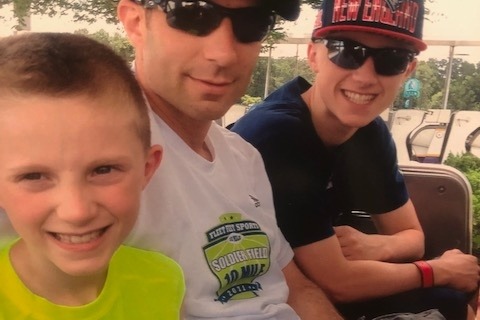 Become the first supporter
Your donation matters
See all
Fundraising team: Brothers and Sisters in Blue (5)
Elliot Rose
Organizer
Schaumburg, IL