Ocean Sheroes for The Seabin Project
In June 2021, Ocean Sheroes set off in The Great Pacific Rowing Race, a 2,700 mile row from San Francisco, California to Waikiki, Hawaii.
Aiming to break the current female-four World Record of 50 days, 8 hours and 14 minutes, set in 2014, Bella Collins, Purusha Gordon, Lily Lower and Mary Sutherland set a NEW WORLD RECORD of 35 Days, 14 Hours and 32 Minutes. 
Known as one of the toughest endurance races on earth, only 60 people (22 teams) had ever completed the row between mainland USA and Hawaii. To put this in perspective, to date, over 4000 people have climbed Mt Everest, 1604 have wintered at the South Pole and 566 people have been to space. These 4 incredible women used the power of positivity to overcome challenges in the 2 year build up to the race and the many challenges they faced on their crossing. Arriving as better friends than when they set off, these women want to encourage others to 'Be Brave and Say Yes'. 
This campaign was always so much more than rowing an ocean, we're here to build a network of change-makers to create a positive impact for people and planet.
Together, as a community, we want to bring about change in daily behaviours and habits, however small, that collectively preserves our home – the world – for future generations.
We are aiming to raise £60,000 for The Seabin Project and would appreciate any donations made towards this incredible organisation. 
The Seabin Project's purpose is to provide practical and tangible solutions to reduce plastic found in the world's ocean. Most renowned for their Seabins which collect waste from marina ports, the organization also takes part in preventative activities including community activation, education programs, data collection and scientific research. Ultimately, they aim to promote a world where there isn't a need for Seabins at all.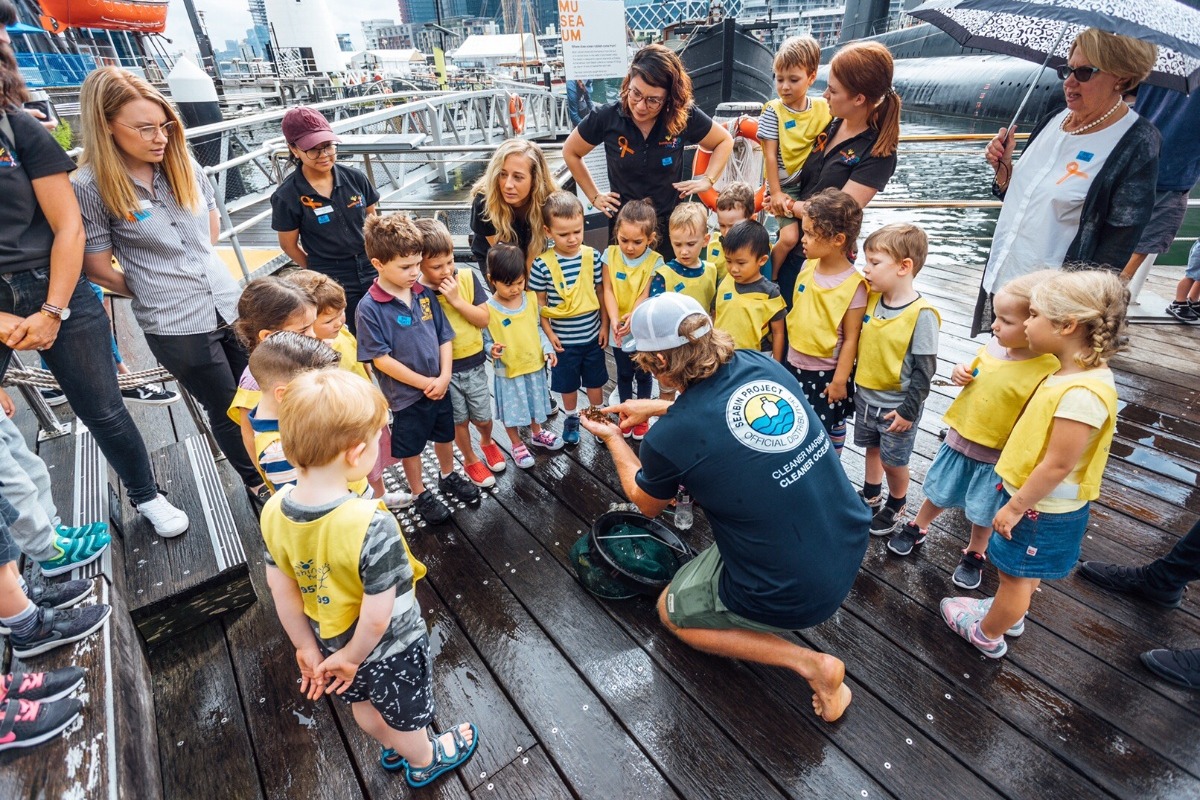 Marinas, ports and yacht clubs are the perfect place to start helping clean up the oceans. With no huge open ocean swells or storms inside marinas, these relatively controlled environments provide the perfect location for their "rubbish bins". Our aim is to raise £60k for The Seabin Project, to set up new Seabins in chosen ports as well as support the organisation's education and research programs. To give this perspective, £800 would support one Seabin to filter 1760kg of debris from 274 million litres of water – the equivalent of 109 Olympic sized swimming pools!
Organizer and beneficiary
Seabin Project
Beneficiary