Red Trunk Project
(r) is growing and expanding, thanks to the generous support of our amazing supporters. (Including a
$10,000
donation from Rag & Bone on behalf of RTP Board of Directors member Jon Hamm.)
And we need your help AGAIN.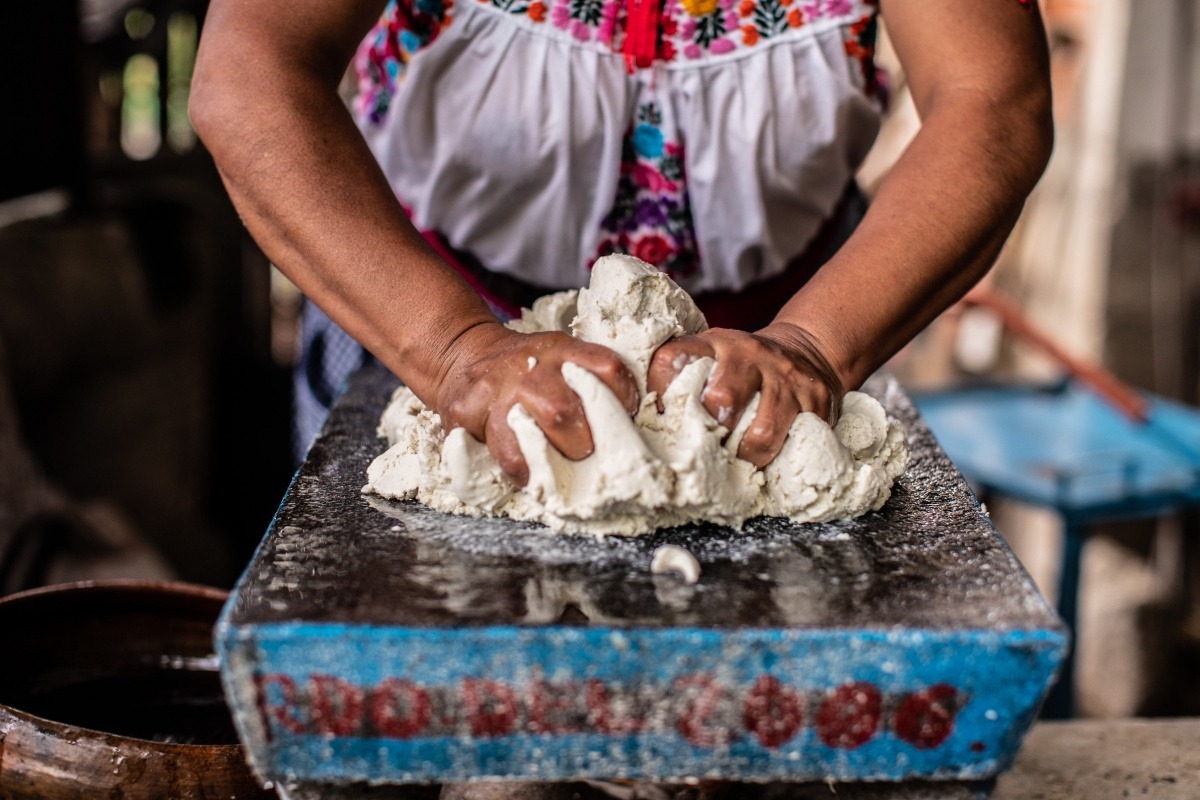 After successfully testing the Oaxaca Red Trunk in schools on Long Island, NY, and in NYC in the spring of 2018 we made
a return trip to Oaxaca
in June, 2018. We shot footage for
7 more mini-docs
. Denisse Benitez, RTP's official photographer, took
thousands of stunning photos
.
(
Click here to see some samples
)
We interviewed 5 more kids to
expand our Kids In Oaxaca booklet
.
And we shot hours of incredible
360-degree virtual reality footage
.
(
Click here to see a Zapotec woman making tortillas
 in her outdoor kitchen in the town of Teotitlán del Valle.)
Okay, here's the
big news
. Red Trunk is partnering with the Putnam / North Westchester BOCES to get the Oaxaca Red Trunk into 
every third-grade classroom in the NY State
. The PNW BOCES already has wildly successful social studies curriculum that is used on a subscription basis by over
 230 school districts in New York
. The Oaxaca Red Trunk lesson plan will be
aligning with that curriculum
. PNW BOCES will be handling marketing, contracting, and teacher training. RTP will be scheduling and supplying the trunks. I can't express to you what an amazing opportunity this is for Red Trunk. And it couldn't come at
a better time
.
Right now, today, the United States is caught in an anti-immigrant fervor that is ripping parts of our country apart. Fear of 'the other' is leading to anger and violence. It's going to take a large, concerted effort
to reverse this trend
. Then it will take years, perhaps decades,
to erase the stain
from our national character. I wish I was speaking hyperbolically, but systemic racism and bigotry are strewn throughout our society.
And that's where Red Trunk comes in
.
Our mission is to help foster cultural awareness, based on the notion to Respect Every Difference—the
R.E.D. in Red Trunk
. Our goal is to create a brighter, more inclusive future for all children around the globe. We are working to ensure that children better understand and empathize with their fellow citizens around the globe—
a simple yet powerful idea that's more important now than ever before
.
Every Oaxaca Red Trunk is filled with cultural artifacts -- maps, arts and crafts, clothing, currency, musical instruments, spices, toys, religious iconography --  mini-documentary videos, and Kids In Oaxaca booklets, all working together
to tell the stories of children in Oaxaca and their incredibly rich culture
.   
We need your support. We need it NOW. We need help to launch the pilot program of Red Trunk Project.
Our goal is $10,000
. We will be using this money to leverage the generous matching-gift program of a large international foundation. For every dollar you give, it will be matched
on a 3-to-1 basis
by the foundation. If you give $10, the foundation matches it with $30. If you give $25, they give $75. And so on. How amazing is that?
(It's important to note that your donation
WILL NOT be tax deductible
. If you wish to make a tax deductible donation, click her for the RTP website, click here, and hit any donate button. We are a registered 501(c)(3) corporation. However, because the funds from this matching-gift campaign have to flow through an employee of the foundation, there will be no deduction. Think of it as
tossing $20 into the hat of a talented street musician
.)
If you can donate, please do so.  We
THANK YOU
, in advance!
One last thing we ask is that you help us spread the word. Tell your friends, of course, but even better,
email them a link to this GoFundMe page
. Heres the link:
gofundme.com/oaxaca-red-trunk
. I'm sure you can think of 3 people in your life who would love to learn about Red Trunk. Send them a quick note asking them to connect with us.
We would LOVE to hear from them
.
If you want to receive our newsletter, email me here:
[email redacted].
Like/Follow us on Facebook, Twitter, and Instagram.
THANK YOU
for your support.
Kevin Thomsen
Founder and President, Red Trunk Project, Inc.

Fundraising team (3)
Kevin Thomsen 
Organizer
Raised $5,365 from 18 donations
Nyack, NY