I'm asking your help to bring my mother back to the United States. My mom's life has always been difficult. She was born to a poor family in Mexico and came to the U.S. before I was born.
My father was terrible to her. When the U.S. government offered amnesty, he promised to turn in her paperwork but only submitted his own. Even so, my mom did her best to earn a living. For years, she had nice employers who did not question her legal status. However, my father called to tell them that she was undocumented. He kept calling, and when the company couldn't ignore it any longer, they let her go. She eventually found work as a janitor at another factory. Again, my father called and she lost that job. This happened several times. I couldn't understand why he was doing this to us, but he finally left when I was 10. Good riddance.
My mom struggled to find enough work. It was hard, but we managed to get by – sometimes with help. Deborah Duello, who worked in the school library, often bought my school supplies. In any case, my mother wanted to be able to provide for us. When she heard that it was easier for immigrants to find work in Canada, we packed up and headed there. Unfortunately, our plan backfired. We were stopped at the border, where she was sent back to Mexico and banned from entering the U.S. for 10 years. I returned to Atlanta alone.
Those first 6 months were hard for both of us. She had to get used to living in Mexico again, and I had to figure out where I would live. Deborah and her husband were kind enough to take me in. Since then, I've finished high school and earned a bachelor's degree in neuroscience. I'm now working on a second degree in hopes of becoming a nurse. I have a caring and supportive boyfriend named Ryan.
My mom, meanwhile, is barely scraping by in Mexico. At her age, it's harder than ever to find work. Her home is a one-room concrete shack with no running water or electricity. She has to use water from a bucket for the shower and toilet, and there are wires all over that connect to a neighbor's electricity. She cooks on a camping stove and sleeps on a mattress so old that the springs bottom out. The worst part is that she has had to move several times because of crime in the areas where she lived. Once, she was threatened by thugs who stole her money. And now, I worry that there will be no one to look after her in her old age.
The 10-year ban is up and I really want to bring my mom back home, legally. While I am lucky to have a good support system (Duellos & de Lugos -- love you guys!) and work to take care of myself, I don't have enough to cover the expenses of this legal process. Ryan is helping, but I'm asking you too. We want to have an immigration lawyer file the paperwork, which involves endless forms and opportunities for error. A lawyer can help us avoid mistakes and make the process go faster. My mom is in a really bad situation, and I don't want her to wait any longer than necessary.
I'm hoping to raise a total of $5,000. The lawyer's fee is $3,000, and there will be other expenses on top of that. My mom will need to travel within Mexico to embassy appointments and health screenings. Then when everything is approved, she will need a plane ticket to get here. We have to pay the lawyer half upfront, and then the first application fee. Anything left over will go back to her to help her get on her feet back in the US.
Anything you can contribute will help.
I really appreciate your reading this and hope you can help me bring my mom home! Thank you so much!!!
I've included some pictures of her past and current living conditions as well as some videos.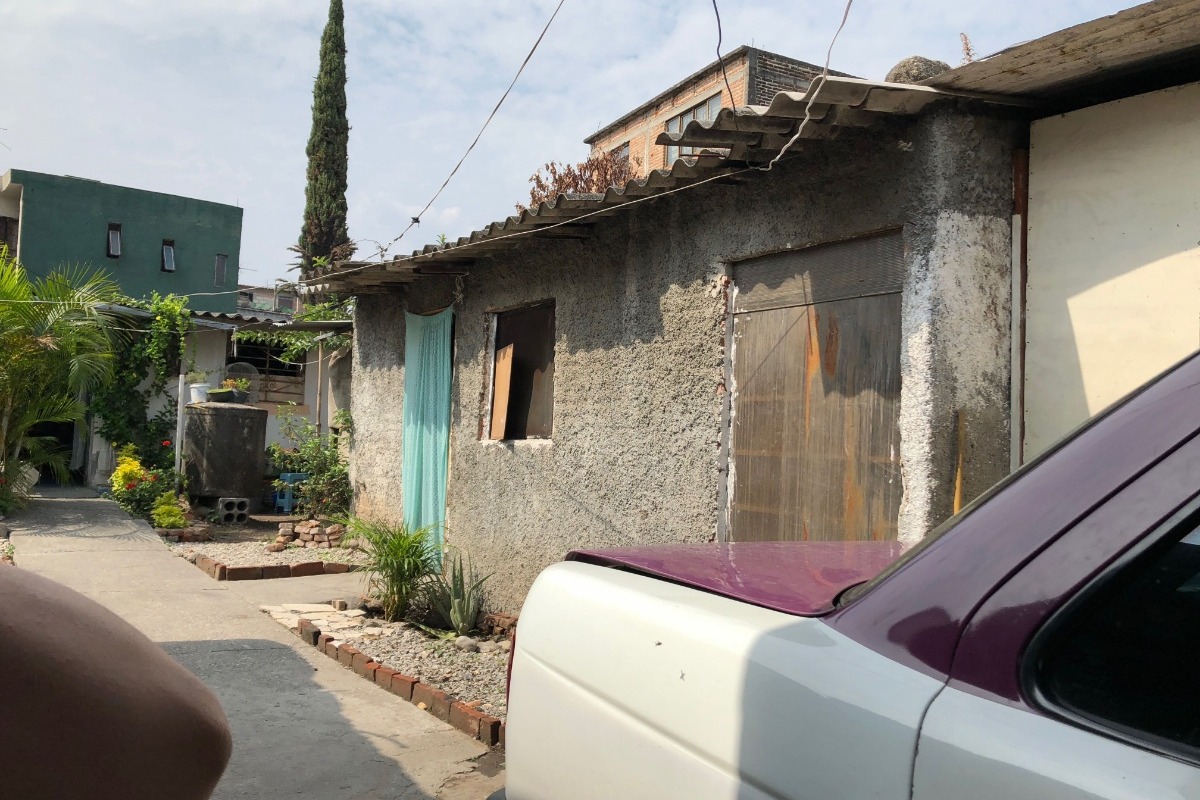 Organizer