NVC Nigeria Peace Project 2016
My name is John Gather and I put up this campaign page to provide logistical support to my dear friend Franca Onyibor and our colleague Duke Duchscherer in their Nigeria Peace Project. Please read on.  

Eine deutsche Version der Seite folgt weiter unten.

-----------------------------------------------------------------

Our Team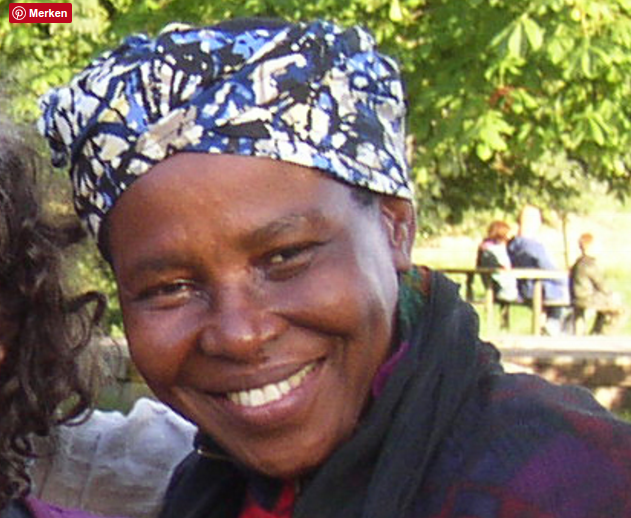 My name is Franca Onyibor and I live in Nigeria.  I am a communication trainer on the certification path with the Center for Nonviolent Communication (CNVC).

CNVC-certified trainer Duke Duchscherer and I have teamed up to bring a peace and reconciliation project to Nigeria.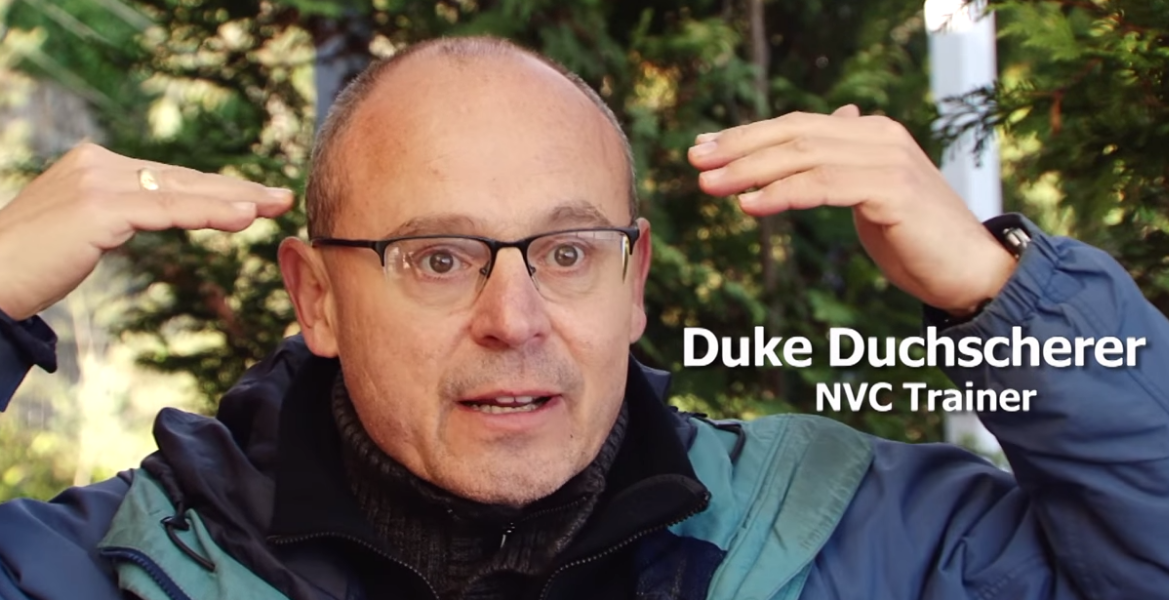 NVC Nigeria Peace Project 2016

We seek your financial support for three intense weeks of peace work in Nigeria, starting at the end of October 2016.

Duke and I will meet with Muslim and Christian youth to support peace and education by using the process of Nonviolent Communication (NVC).

We plan to provide deep empathy and healing trauma sessions with people in camps that are displaced within Nigeria.

We want to provide capacity building sessions for female religious leaders, on healing relationships and transformation of conflicts using NVC and Restorative Circles processes.

We intend to work with Nigerian communities with the aim of restoring trust between Christians and Muslims and establishing a system of responding to conflict actively before it becomes destructive.


Our Request for Your Support

Every cent raised on this GoFundMe campaign will be used for the NVC Nigeria Peace Project, regardless of whether we reach our funding goal.  

Please contribute your financial support now. 

Any amount you choose to give with true willingness or joy is deeply meaningful to us.

We would love to reach the funding goal by the end of November 2016.


Where Does Your Financial Support Go?

Travel - $4,200
Duke's air travel between Nigeria and the US.
Our air and bus travel within Nigeria.

Financial remuneration for 21 days of work
Duke Duchscherer - $ 3,150
Franca Onyibor - $ 850

Transport/Food for some Participants - $ 600

Overhead charges - $ 700
Funding this fundraising site and Exchange fees

Total Cost of Project - $ 9,500

Up to this point we received $ 3,000 of financial support through PayPal donations.  We are deeply grateful for this.

We humbly request an additional $ 6,500 - translating to € 5,800.  This is the fundraising goal for our GoFundMe campaign.


Video Resources

NVC Nigeria Peace Project

Franca Onyibor talks about the current project and her path to NVC.  

10 min. duration

Duke Duchscherer has been involved in a number of peace projects around the world. See Duke at work in the Peace and Reconciliation process in Nepal in 2015.

Documentary film by Carolyn Davies.  
50 min. duration





We are committed to this project no matter what.
We plan on sending every donor a report after the project has been completed.  This meets our own needs for transparency and sharing.

This completes the description of the Nigeria Peace Project 2016 and its team.

Thank you!

****************************************
Deutsche Version der Spendenseite 
****************************************
Mein Name ist John Gather. Diese Spendenseite habe ich organisiert um meine liebe Freundin Franca Onyibor und unseren Kollegen Duke Duchscherer in ihrem Nigeria Friedensprojekt logistisch zu unterstützen. Lesen Sie bitte weiter.

Unser Team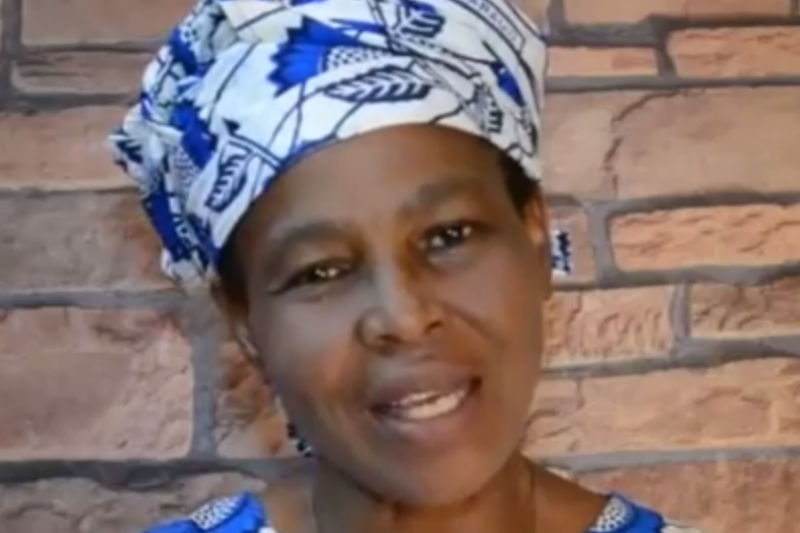 Ich heiße Franca Onyibor und lebe in Nigeria. Ich bin Kommunikationstrainerin und Kandidatin für die Zertifizierung beim Center for Nonviolent Communication (CNVC) [CNVC=das internationale Zentrum für Gewaltfreie Kommunikation (GFK) in den USA.]

Der CNVC-zertifizierte Trainer Duke Duchscherer und ich arbeiten im Team um dieses Friedens- und Versöhnungsprojekt nach Nigeria zu bringen.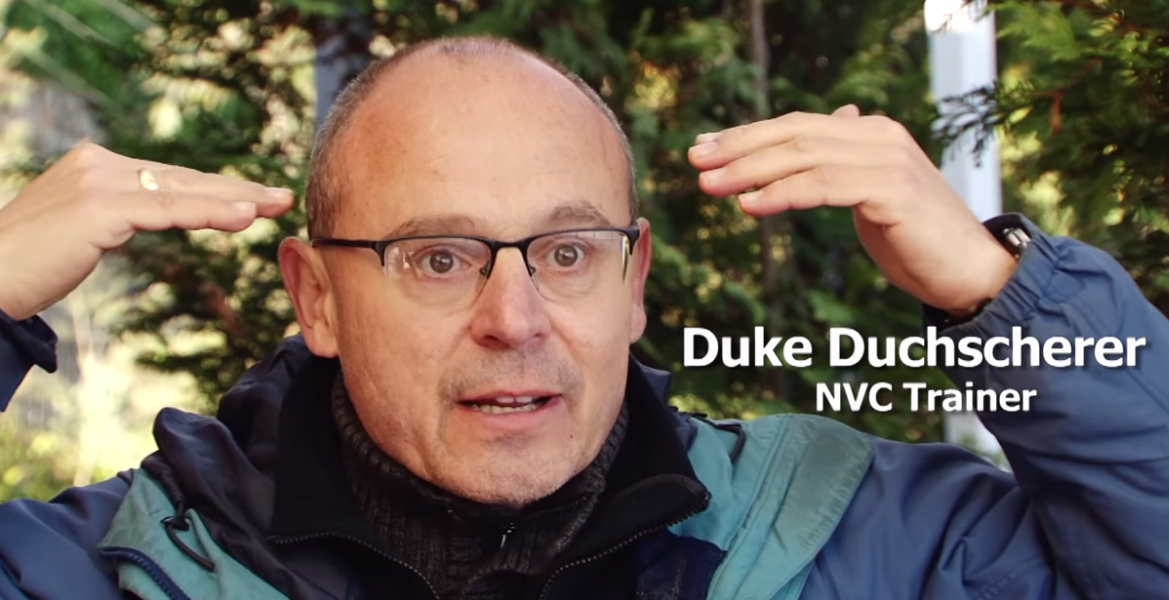 GFK Nigeria Friedensprojekt 2016

Wir bitten um Ihre finanzielle Unterstützung für drei intensive Wochen Friedensarbeit in Nigeria, welche Ende Oktober 2016 beginnt.

Duke und ich wollen uns mit Jugendlichen muslimischen und christlichen Glaubens treffen. Mit dem Prozess der Gewaltfreien Kommunikation (GFK) wollen wir den Frieden im Lande und die Ausbildung der Jugendlichen unterstützen.

Innerhalb von Nigeria vertriebenen Menschen, welche sich in Lagern befinden, wollen wir intensive Empathie- und Heilungssitzungen anbieten.

Weiterhin beabsichtigen wir führenden religiösen Frauen die Prozesse der GFK und der 'heilenden Gemeinschaften' (Restorative Circles) zu vermitteln, um ihnen so Werkzeuge für das Heilen von Beziehungen und für die Konflikt-Transformation an die Hand zu geben.

Wir wollen mit Gemeinschaften in Nigeria arbeiten, mit dem Ziel dort das Vertrauen zwischen Christen und Muslimen wiederherzustellen. Wir wollen für diese Gemeinschaften ein System schaffen, mit dem sie die Möglichkeit haben Konflikte pro-aktiv anzugehen bevor sie destruktiv werden.


Unsere Bitte um Ihre Spende

Jeder Cent dieser GoFundMe Spendenaktion wird für das GFK Nigeria Friedensprojekt eingesetzt, unabhängig davon ob wir unser Spendenziel erreichen oder nicht.

Bitte tragen Sie jetzt etwas zu dieser Spendenkampagne bei.

Jeder Betrag den Sie mit wahrer Bereitschaft und Freude geben möchten bedeutet uns sehr viel.

Unser Spendenziel möchten wir gern bis November 2016 erreichen.


Wie verwenden wir Ihre Spende?

Reisekosten - $4,200
Dukes Flüge zwischen Nigeria und den USA. 
Unsere Flüge und Busreisen innerhalb von Nigeria.

Arbeitsentgelt für 21 Tage
Duke Duchscherer - $ 3,150
Franca Onyibor - $ 850

Reisekosten/Essenskosten für einige TeilnehmerInals
nen - $ 600

Verwaltungskosten - $ 700
Spendenseite & Finanzdienstleistungen

Summe Projektkosten - $ 9,500

Bisher haben wir durch PayPal Spenden bereits $ 3,000 erhalten, mit großer Dankbarkeit.

Demütig bitten wir um weitere $ 6,500 – was einem Betrag von € 5,800 Euro entspricht.  Das ist das Ziel unserer GoFundMe Spendenkampagne.

Videos

GFK Nigeria Friedensprojekt

Franca Onyibor spricht über das aktuelle Projekt und ihren Weg zur GFK (auf Englisch, keine Untertitel).

Länge 10 Min. 

Duke Duchscherer war in einer Reihe von Friedensprojekten rund um den Globus involviert. Sehen Sie Duke im folgenden Dokumentarfilm bei seiner Aufgabe im Friedens- und Versöhnungsprozess in Nepal 2015. 

Dokumentarfilm von Carolyn Davies .  
Länge 50 Min.





Wir sind diesem Projekt mit Herz und Seele verpflichtet – möge da kommen was wolle.

Wir wollen allen SpenderInnen nach Projektbeendigung einen Bericht zukommen lassen.  Wir wollen so unseren eigenen Wunsch nach Transparenz und Teilen erfüllen.

Dies vervollständigt die Beschreibung des Nigeria Friedensprojektes 2016 und seines Teams.

Vielen Dank!
Organizer
John Gather
Organizer
Ratingen