Autore Lombok Earthquake Relief
A 6.4 magnitude earthquake struck the island of Lombok on the morning of 29 July 2018, followed by many aftershocks and a subsequent 6.9 magnitude earthquake 5 August 2018 and an additional 6.9 magnitude earthquake on 20 August 2018. 
In some areas of the island, over 80% of structures have been severely damaged or destroyed. Over 500,000 people have been displaced, and many more having no access to basic necessities such as water, food, shelter, medical supplies and power. 
In the aftermath of the earthquake, as of 3 September 2018, the death toll has been reported to be over 550 people, with hundreds more injured and the numbers expected to rise considerably. 
The epicentre was located inland, near Loloan Village in North Lombok Regency. As its rupture spread to the north, severe shaking was reported throughout the entire island while strong shaking was reported in the neighbouring islands of Bali and Sumbawa. The severity of the damage from the earthquake has been reported to be in the North/North Western part of the Island, where in some cases villages have been completely destroyed with the people losing their possessions, homes and livelihood.  
Autore's Indonesian farming operation is based in Lombok, with the Head Office in Mataram. The Autore Lombok Management and Staff are dedicating their time and efforts assist the local communities in the aftermath of this natural disaster.
Following the earthquake, Autore has extended assistance to various parts of Lombok. Assistance includes distribution of water, bedding, tents and medicine, and the conversion of one of our building into a kitchen for free meals and shelter.
The Autore Group has contributed some funding to provide some immediate relief and to help the communities that we have been a part of for 20 years.
The Autore Lombok staff, comprising of Indonesians and foreigners, are working tirelessly to assist in anyway they can. We are reaching out to all our friends and colleagues worldwide to contribute in any possible way as help is required urgently, in this case time is of the essence.
We are seeing incredible solidarity by all the more fortunate who were not as impacted, driving to these remote location to provide the necessities needed.  Where local government authorities. Have been unable to reach or provide the necessary assistance.
We are looking for any additional funding to assist these struggling villages. Our management team in Indonesia are on the ground ensuring that emergency supplies are being distributed efficiently and directly to those in need. In addition to providing food, water, shelter and medical supplies, we will hope to provide some funding towards repairing and rebuilding some of the homes.
All donations of any amount are greatly appreciated and we thank you in advance for your help in reliving some of the tragic circumstances the people of Lombok are currently facing.
Please see below how your donation can make a difference:
$0.30 AUD – 1 packet of instant noodles
$0.80 AUD – 1 Litre of petrol
$1.00 AUD – one meal
$2.00 AUD – 24 litres of water
$2.00 AUD – 1kg of rice
$3.00 AUD – toothpaste and toothbrush
$5.00 AUD – a T-shirt
$5.00-7.00 AUD – one blanket
$6.00 AUD – 1 week worth of nappies for 1 baby
$10.00 AUD – Infant formula to feed 1 baby for 2 weeks
$10.00 AUD – Gas bottle for cooking
$24.00 AUD – Medicine (400 tablets of Paracetamol, 400 tablets of Amoxicillin)
$30.00 AUD – Tarpaulin tent for shelter
$2000 AUD – small generator (3.5kv)
$2000-5000.00 AUD – fix/rebuild an average house
Please note these funds will only be used to provide aid and relief for the people of Lombok and their communities. There will be full transparency in terms of the use of the allocated funds, these funds will not be used for any commercial or corporate benefit.
The allocation of the funds will be managed by a dedicated accountant under the supervision of Autore staff in Lombok, all donors will be able to view the distribution of funds through the drop box file.
Autore operations have been postponed so that we can assist in providing immediate aid.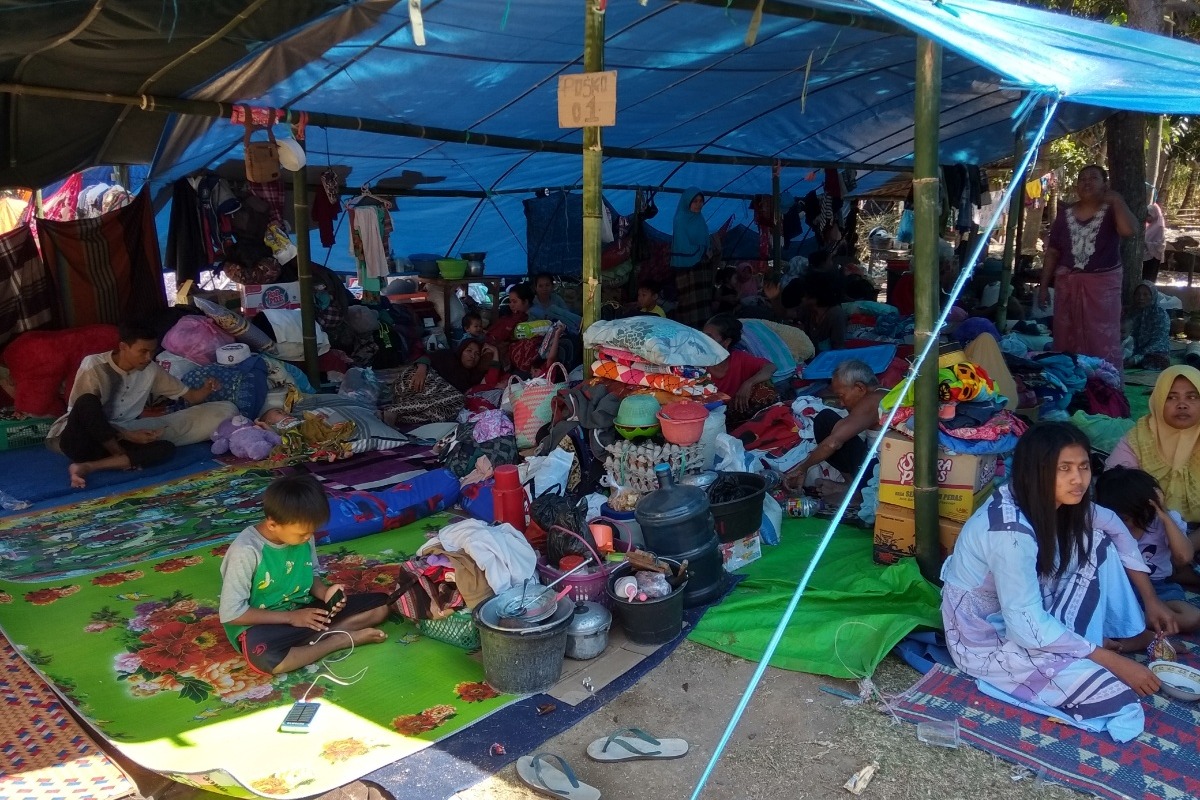 Organizer
Rosario Autore
Organizer
Haymarket NSW