"No One Gets Out Alive!"Documentary
Help us spread the word or
"No One Gets Out Alive!"MOVIE SUMMARY
Every reader of this GoFundMe campaign needs to know the compelling reasons and extreme importance why we are producing this film; when it comes to the outright destruction of the human habitat, Geoengineering reigns supreme in its potential to render the planet unfit for all life. We are living underneath a toxic sky, continuously sprayed with lethal combinations of aerosols that we are breathing in every day.
Geo-engineering has so many different facets to it and many are unknown to the public. Even though all of them have one thing in common; they are extraordinarily harmful to all levels of the Earth's atmosphere and to all life on earth. Over 200 species being extinct every day. The species extinction rate happens 1,000 times faster because of humans. One major factor for this mass die-off is Geoengineering. We are not heading toward the sixth mass extinction event, we are neck deep in it!
The far-reaching consequences of geo-engineering are so dangerous yet so little understood. Those who are being initiated to the geo-engineering assault will have difficulties to accept the acute danger we are in.
 Our goal is to assist people in better understanding Geoengineering and bring people together to get involved before it is too late for us and future generations.
If we don't act now, no one gets out alive.    
 STORY BACKGROUND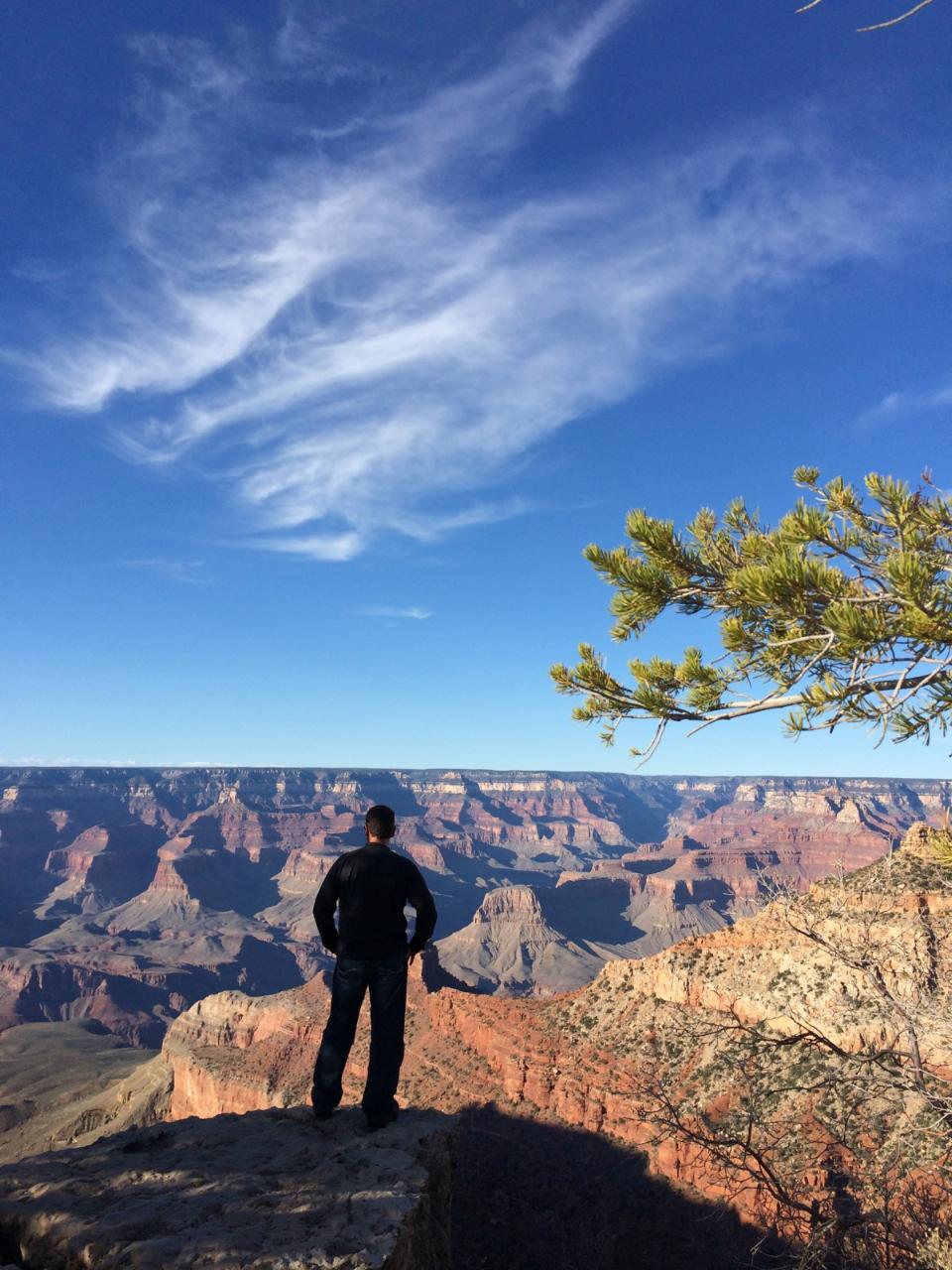 My name is Walter Schmidt. I am an avid Photographer and Filmmaker. One of the places I choose to relax is the beautiful Grand Canyon in Arizona. As of this writing in March 2016, I have visited the Grand Canyon twenty-four times since 1996. I have made many pictures on each of my visits and have accumulated a vast library of photographs, spanning over 20 years. One of my most favorite color schemes to photograph at the Grand Canyon include pine trees and a deep blue sky as backdrop.
That all changed early 2015. Since, on each of my visits, the sky started in the early morning hours to form high cirrus clouds from the west. Evidently, I had observed that this cloud coverage was formed by the residue of Jet Aircraft Aerosols.  While I've noticed aerosol spraying before over the Canyon, the Jet Aircraft began to appear "en masse" with enormously increased flight patterns since 2015 over the Grand Canyon.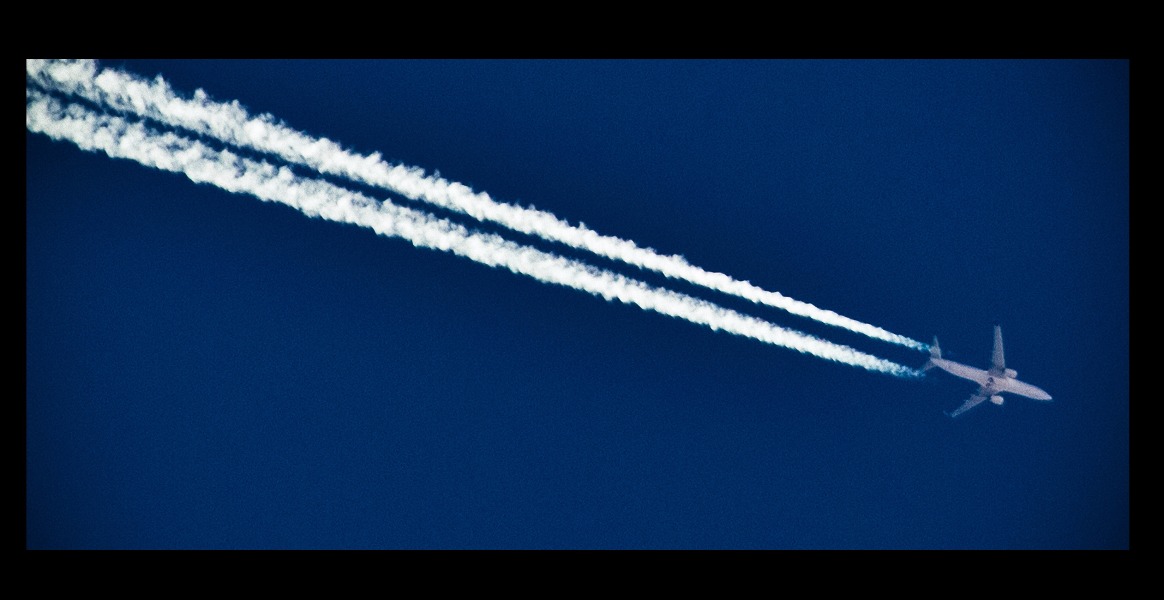 One can observe the forming of clouds out of the Aerosols as these lingered in the sky and expanded, as the aircraft spraying patterns moved eastbound.
While the Cirrus cloud coverage is a high cloud coverage from above 18,000 feet, the hazy cloud formations seemed to descend toward the ground over time and changing the environment into a milky-grey atmosphere. Contrails by definition are forming Ice Crystals behind the Aircraft Jet Engines. Yet the warm temperatures as well as altitude in which they were formed defy physics and natural laws.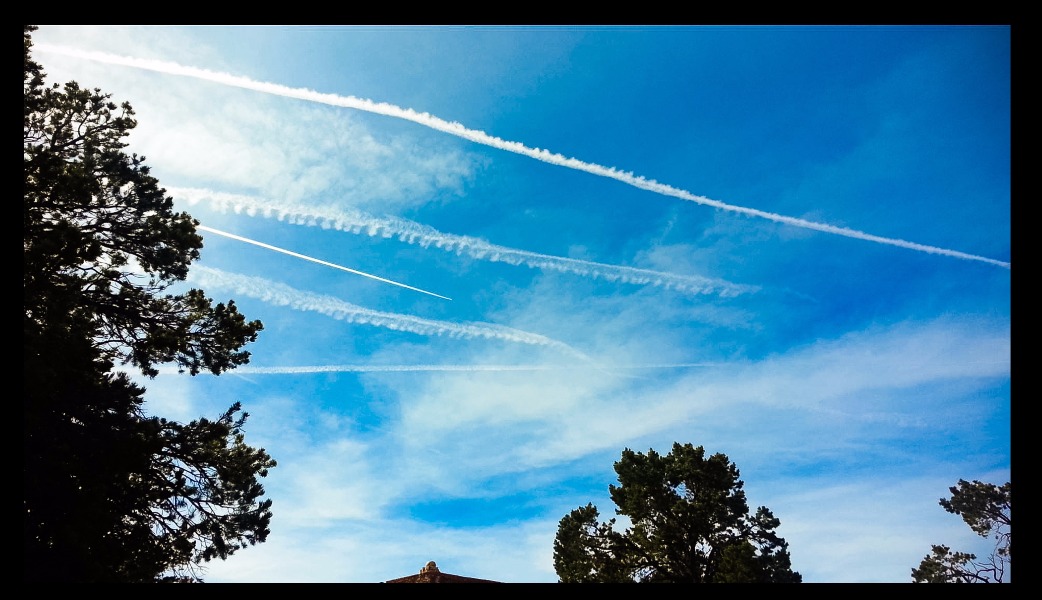 The short film will shed light on how "Contrails" are formed and examine the difference between chemical Aerosols.
It will include interviews with experts as well as with the general public. We will present factual research data of the impact that Geoengineering has on the environment and that it does exist. We will elaborate on the purpose of various Geoengineering programs. The incredible video footage shot from the Aircraft used for Geoengineering combined with actual flight data and stunning video footage of the Grand Canyon, including time laps and frame grabs, will make this short film truly an eye-opener and amazing to watch. 
MOVIE PRODUCTION
Our main goal is not to seek financial rewards, but to help raise awareness about ongoing Geoengineering programs and its dire consequences for all of us. Our goal is to participate in various film festivals to further the popularity of the film. 
Being well equipped and my vast experience in production and postproduction enables us to complete the entire movie in-house.
Karen Gallagher, who joined me on many trips to the Grand Canyon and I will take on the production of this short film. As Production Leader Karen was directly supporting me on another movie I've produced, which was partially shot at the Grand Canyon, in between 2008 and 2010.
HELP US COVERING THE COST
After the film is released by selected Film Festivals in 2017, we will fulfill the Donations.
THANK YOU FOR YOUR SUPPORT.
YOU ARE MAKING A DIFFERENCE!






Organizer