End the Stigma Mental illness USVI
The purpose of this fundraiser:  My POWER TEAM of mental health profressonals, life coaches, peer to peer specialist & teen confidence building;  we are volunteering by giving our skills back to community of my beloved hometown the USVI.  We are raising money for our expenses while on island.
We arrive in the Virgin Islands in October 16th to the 26th. We plan to visit all 19 schools, seminars for teachers, counselor and nurses & offer our services to the youths of the island. Once there we will hold community forums, boys and girls club, bringing awareness and education to the people of the Virgin Islands.
I wrote my book to bring awareness: to offer that sliver of hope; to end the stigma; and to get the Government to make the necessary changes that the people of the Virgin Islands need so desperately. 
Who is Yassin Hall?
She comes from humble beginnings that would make most people throw in the towel, but her journey is one that demonstrates how important perseverance and determination are to reaching one's destiny.  She is Yassin Hall, a U.S. Virgin Islander.
From the age of 12 , she was raised by her maternal grandmother & paternal uncle after her mother suffered a mental breakdown in front of her to where she had to flee for her own life; the day that changed her life forever.
She wants her story as a child living with a mother with mental illness to raise awareness and help others. Mental illness in many communities is taboo and unspoken. She feels that cycle should be broken so others suffering with depression, anxiety, and mental disorders can be made aware of their conditions and know that it is okay to receive help before going over the edge.
My personal plea for the people of the Virgin IslandsWhy educate the youths in the Virgin Islands?
 After breaking my silence 33 years later, as the 1st Virgin Islander to openly and unapologetically discuss mental illness in the territory with my memoir.  Something that for years has been kept quiet and not openly discussed due to the stigma that plaques the territory.  I am using my voice as well as my experience of having a mother who showed early signs of depression untreated that lead to schizophrenia.  I am educating and bring awareness to the people of the Virgin Islands. 
WSTA Radio Interview on August 12th

The stigma behind mental illness still plagues the territory tremendously.  Someone who is mentally ill is looked at as the lowest form of a human being.  Many are too afraid to get the help or will even admit that they have a problem. Many people just opt to live with mental illness in shame, in denial, afraid of being ridiculed or "labeled." THIS HAS TO STOP!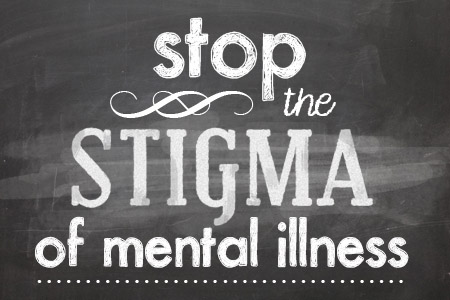 In middle school, I had no one to turn to regarding my own mental health. I had to learn on my own how to cope with a mother that was suffering from mental illness.  Being that no one had a name for it at the time, I felt I had no other choice but to hold in my own emotions and basically learn to cope with the bullying and torment of my own mind for no other reason that my mother was as the locals said "crazy". I finally decided to speak out about how having a family member that is ill in the home truly affected me inside. I felt unloved and there was no HOPE for me because of my mother.
Together we can start the healing, by helping the community to end the stigma of mental illness! As a community we can do this!
Upon my return to the Virgin Islands this past January as I reside in Florida, I had the pleasure of speaking to the students.  To my dismay I am sadden to see that in 2015 children still do not have an outlet to voice their pent up emotions. It was then I vowed that the stigma needs to end with me and in honor of my mother. I have made this my mission to get help for my community and hometown.
United States Virgin Islands Mental Health Facts:
One the island of St. Croix there is ONLY one practicing Psychiatrist for the population of over 50,000
One the island of St. Thomas there is one youth behavioral health facility that is at full capacity.
The Governor of the United States Virgin Islands, Honorable Kenneth Mapp stated in his State of the Territory Address:
"It is no secret that this territory has taken a backward step on the issue of mental health, leaving those who need care to walk the streets, languish in our prisons, or enter the revolving door of a criminal justice system that is ill-prepared to address their needs. As a community, we have earned an "F-" in the care and services we provide to the mentally ill."

Counselors in the schools are not trained in dealing with the mental illness situations of the children and there is a serious issue concerning the kids feeling "safe" to speak to them for fear of retribution.
Just about everyday a new face is spotted on the streets on a very small island only 5 miles wide with someone suffering from mental illness.
Click to read the most recent article that involved a 25 year old man suffering from mental illness on St. Croix
80-YEAR-OLD MAN VISITING DECEASED WIFE MURDERED AT CEMETERY by a "homeless and mentally ill man"
Below is a video entitled "
Homelessness in the Virgin Islands.
 Most of the faces I know personally, they were friends with my mother while she suffered with her illness and walked the streets.  My grandmother made sure that my mother did not spend her nights on the street and that she had 3 meals a day. Most of the homeless suffer from mental illness but due to the lack of facilities and funding they get little to no mental health care.
Why should you help the children in the U.S.V.I?
1 in 5 youths suffer from mental illness disorders.  The United States Virgin Islands lack the resources to help our youths.  What happens to them? Who can help them cope? 
The children are our future for our beautiful  American Paradise, with education & awareness the kids will learn how to open their minds towards understanding exactly what is mental illness (a disease of the brain), and that there is nothing to fear. In turn this will change their mindset instead of calling a person affected "crazy" they can offer kindness, help and have compassion for the mentally ill. 
I firmly believe that what happens to our minds as an adult is a result of what we had to endure as a youth. If the youths are not able to express their emotions these pent up feelings then trickle into their adult lives. If we can get the youths to open up more and learn how to cope this will produce stronger minds in their adulthood.
My mother had her 1st breakdown when I attended middle school; I did not have anyone to talk to about what I was dealing with inside my mind and at home. Being bullied because of my mother I felt trapped, if I did speak out others they called me "crazy" too; a label I had regardless of what I did. 
In honor of my mother Vernice Simmonds R.I.P I have vowed that I will end the stigma with her. This is my mother just months before her breakdown. I look back at this picture and wish we noticed the sadness in her eyes.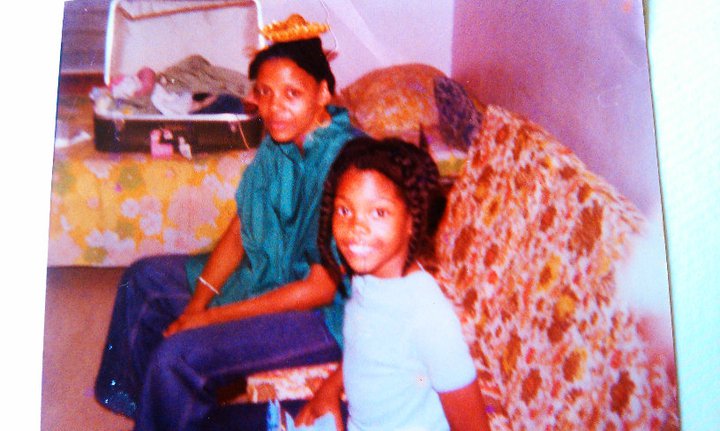 My memoir displays to children and adults that despite having a family member with mental illness and the challenges in life that they may have to endure, with perseverance; there is HOPE.
After visiting the Virgin Islands  and speaking with the children, this past January I realized that many of our youths are dealing with so many painful situations. Who is there to listen to their situations without judgement or prosecution? Who can offer them hope for a better tomorrow when things are just too much for them? We can....
What does Journey Untold offer to the children?
I am returning to the Virgin Islands this coming in October we are speaking with the students in middle and high school on all 3 islands. Traveling along with me a team of Mental Health Professionals from the USA volunteering their time to help the community.
Addelita Cancryn Junior High SchoolBertha C. Boschulte Middle SchoolJulius E. Sprauve SchoolEdith Williams Alternative SchoolYvonne Bowskey Elementary SchoolJohn H Woodson Junior High SchoolFree Will Baptist Christian SchoolSt. Croix Seven Day SchoolSt. Croix Central High SchoolAntilles SchoolCharlotte Amalie High SchoolIvanna Eudora Kean High SchoolArthur A. Richards Junior High SchoolSt. Peter and Paul Catholic High SchoolAll Saints Cathedral SchoolCountry Day Private SchoolSt. Croix Educational Complex HighElena Christian Jr. HighUniversity of the Virgin Islands
The Book Journey Untold Offers:
Inspiration 
Motivation
Hope
Message- DO NOT GIVE UP!
They can relate as the book is written from my mind as a child/teen and goes up to adult hood.
Learn to have compassion for others
Start a path towards gaining strength
Opens their mind towards depression & schizophrenia
THERE IS HOPE and recovery is possible!!How will the books be distributed and used?
The books will be donated to the schools English departments and become part of the schools curriculum reading program.  The students will have to write a report or essay about the book for a grade. Ending the stigma of mental illness for generations to come.