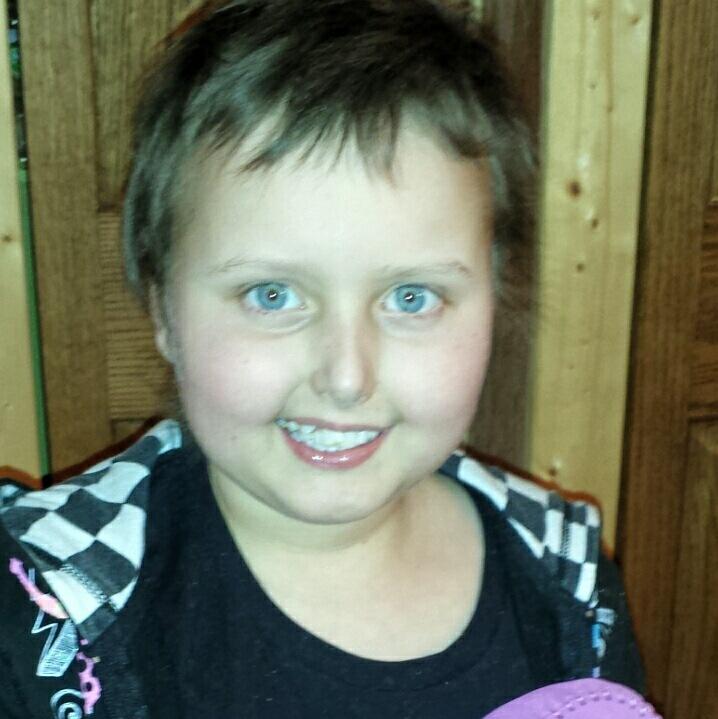 This is Sophia Johnson….Sophia is 12 years old and has been fighting Brain Cancer since 2007.  After many months of medical treatments, Sophia was given the news that she & her family had been hoping for…"the tumor is gone and you are in remission!" For 6 years Sophia was in remission, until 2013 when her brain tumor returned. Strong & hopeful, Sophia and her family were positive that once again, she would beat this. Sophia did. Sophia received the good news that she again had been in remission. Unfortunately, this time her remission had only lasted for 6 months. Her brain tumor has returned, and this time it is also present in her spine. 
Sophia is currently undergoing outpatient treatments at a Children's Hospital in Connecticut. The insurance company is currently paying for Sophia's treatments, however they are not paying for their travel & lodging expenses from their home in Central New York.
Sophia has a lot of positive support from family and friends, to keep her in good spirits, including her 14 year old sister Olivia that is always there for her. Since 2013, when the tumor had returned for the second time, Sophia's Mother (Julie) and Father (Roy) had made the decision that it would benefit the family for Julie to stay at home, to care for Sophia.
So, as you can imagine, the bills are adding up….for a fellow brother in the New York State Department of Corrections and Community Supervision, we are asking for donations to merely help this family in their time of need; off set some of the costs, and give them a little bit of financial relief as they undergo yet another battle with their little girl.