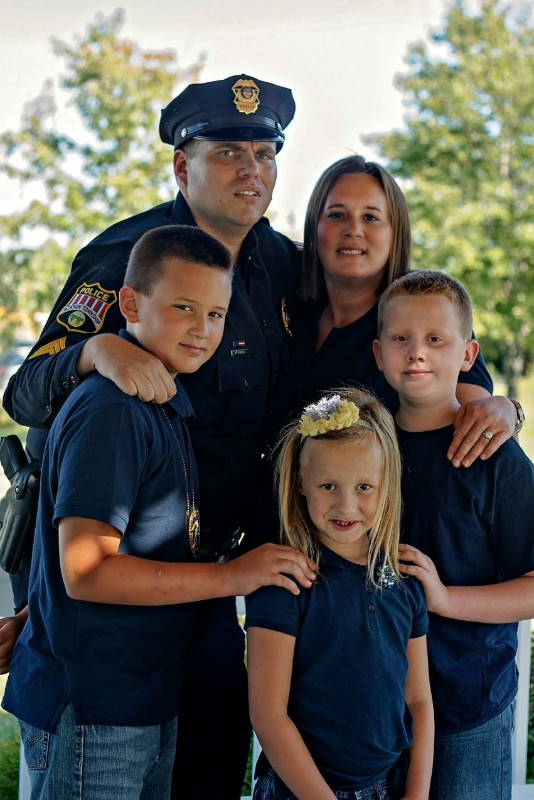 On August 12th 2015, Brian Newhard was diagnosed with  and AGGRESSIVE form of ALS (
Newhard ALS Fund Website
Lou Gehrigs Disease), a terminal illness.  Brian is a loving father of three beautiful kids ranging in age from 6 to 11.  Mitchell, Carter, and Olivia.  He is also a husband to his loving wife Jenny. 
Brian is a full time police officer.  Brian and his family live and work in the Mahoning Valley.  He is a hard worker, often times working two other jobs to support his family.  This diagnosis and the subsequent debilitating symptoms have prevented this  hard-working man from working at all.  In fact, he has trouble walking, speaking, eating, and many other basic functions that we sometimes take foregranted.
Brian has always helped others in his job, his personal life, and whenever anyone needs him.  Unfortunately at this point, Brian desperately needs your help.  His family is absolutely destitute without his income. 
Please find it in your heart to donate to Brian so that his family may have the basics in life; shelter, food, and clothing.