New Wheelchair Van For Marie
12 / 6 / 2018 Update,
 If you know my aunt Marie Conway only great things come to mind because her character is extraordinary. Marie is an inspirational woman who has always led by example. It's impossible for me to understand the difficulties my aunt faces and overcomes on a daily basis with simple things that we take for granted. Most of us have never experienced living with a life changing disability such as a severe spinal cord injury that my aunt Marie has. If somebody deserves an outstretched hand it would be Marie. My life would not be where it is today without her. And I'm frustrated that I don't have the funds to simply purchase this handicapped van for her. I ask for your help in bringing this special person closer to her goal of getting a handicapped accessible van. Thank You.
- John Conway
Below is the Full Go Fund Me Story
My aunt Marie Conway is a woman of extraordinarily high character. She is a woman full of motivation and determination. She is a success story. Marie is my role model and HERO.
     Marie was born in 1960. Growing up in Roslindale, MA, she excelled in school and participated in sports. She devoted her spare time to clubs, organizations, community, and her family. A tragic accident occurred when Marie was 15 years old. During one of her judo sports practices, Marie suffered a spinal cord injury. Her recount of her accident brings silence to a room. She describes falling and attempting to get back up on her two feet. Her mind telling her body to get up, but her legs not responding to her commands. This would be the last day Marie would ever walk. Take a moment to stop and ponder... What would it be like if you lost function in your hands right now? An arm? A leg? Both legs and partial functioning in your upper extremities?
     Marie suffered a broken neck (fracture) in her C5-C6 cervical spinal cord region. She became a quadriplegic.  Marie spent the next 7 months in the VA hospital in West Roxbury. Circumstance did not deter my aunt. Marie had her trials and tribulations but maintained a positive attitude throughout. She completed school that year with flying colors with her tutor in the hospital. She finished high school as an A student and as a member of several clubs and organizations. My aunt was fearless. Marie attended the University of Massachusetts at Amherst. In the late 1970's, handicapped accessible facilities were not regulated as they are today. Accepting every challenge that came her way, she went on national exchange to Chico State University in California for one year to study and travel. Even with her accident, my aunt remained adventurous. She received her bachelor's degree, then continued her education and got her Master's degree in teaching. Also, Marie peer counseled newly spinal cord injured patients at the V.A. hospital for 12 years, to give back to the community.
     Marie has a love for children. Marie was doing observatory teaching in Jordan Jackson elementary school when the phone rang. Her sister (my mother) was having me. She left the school and rushed to the hospital to see her nephew John being born.
     My aunt has helped to save my life. Situations arose where it was unfit for me to live with my biological mother (Marie's sister) and father. Social services intervened in the situation. The path was clear; I would be placed into foster care or a family member needed to take guardianship of me. My aunts Marie and Debbie signed guardianship papers to take custody and responsibility of me. From that day forward my aunt put her life on the back burner to help raise me into the adult man that I am today. I am so grateful and appreciative. My aunt Marie did such a wonderful job. My aunt would travel down from Norwood to Mansfield almost every day using her handicapped accessible van to pick me up, make my lunch, help me with my homework, take me to my activities, and socialize with me while my other aunt had to work. My aunt and I became very close. She sacrificed the majority of her life to help raise me. She would overextend herself to help me. She put me first in front of her being. My aunt is a saint.
     Today I am asking if we can come together to give back to the woman who has touched so many people's lives in a positive way. She is inspiring to us all. It takes my aunt 3 hours in the morning with her process and trapeze to pull herself out of bed, shower, and get ready. My aunt has not been able to drive since March 2015. She has torn muscles in her right shoulder and she will need even more specialized hand control equipment to be able to drive again when her shoulder heals. When you are having a bad day, stop to be grateful for everything that you do have. Be grateful and express gratitude for the ease of things which you may not think about. My aunt is always grateful. Marie never complains. Marie never asks for anything.
     Today I am asking you if you can help the woman who has helped me, many children, and this world. My aunt Marie is in dire need of a new handicapped accessible van. Her current van is failing at a rapid rate. My aunt does not have the finances to purchase a new vehicle. A donation of any amount would be appreciated. My aunt has so many great things to share to this world. Let's help give her transportation to travel so she can continue to help the lives of others. Thank You.
                                                                             Sincerely,
                                                                                   John Conway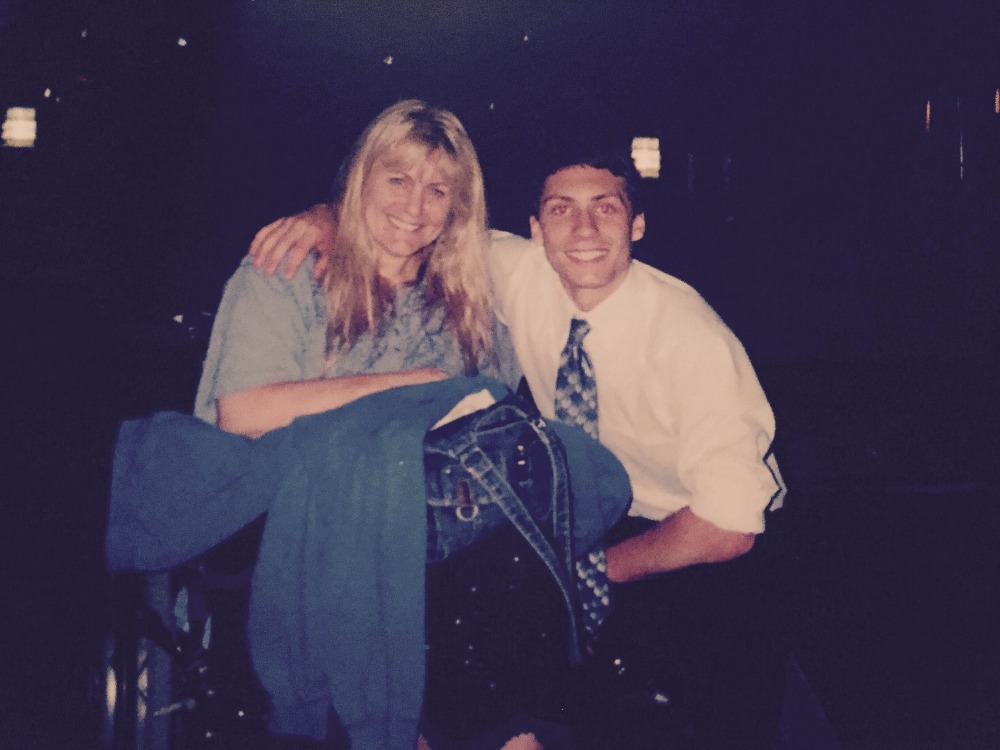 Organizer
Marie Conway
Organizer
Norwood, MA