Sewing Machine 4 Bad Latitude Bags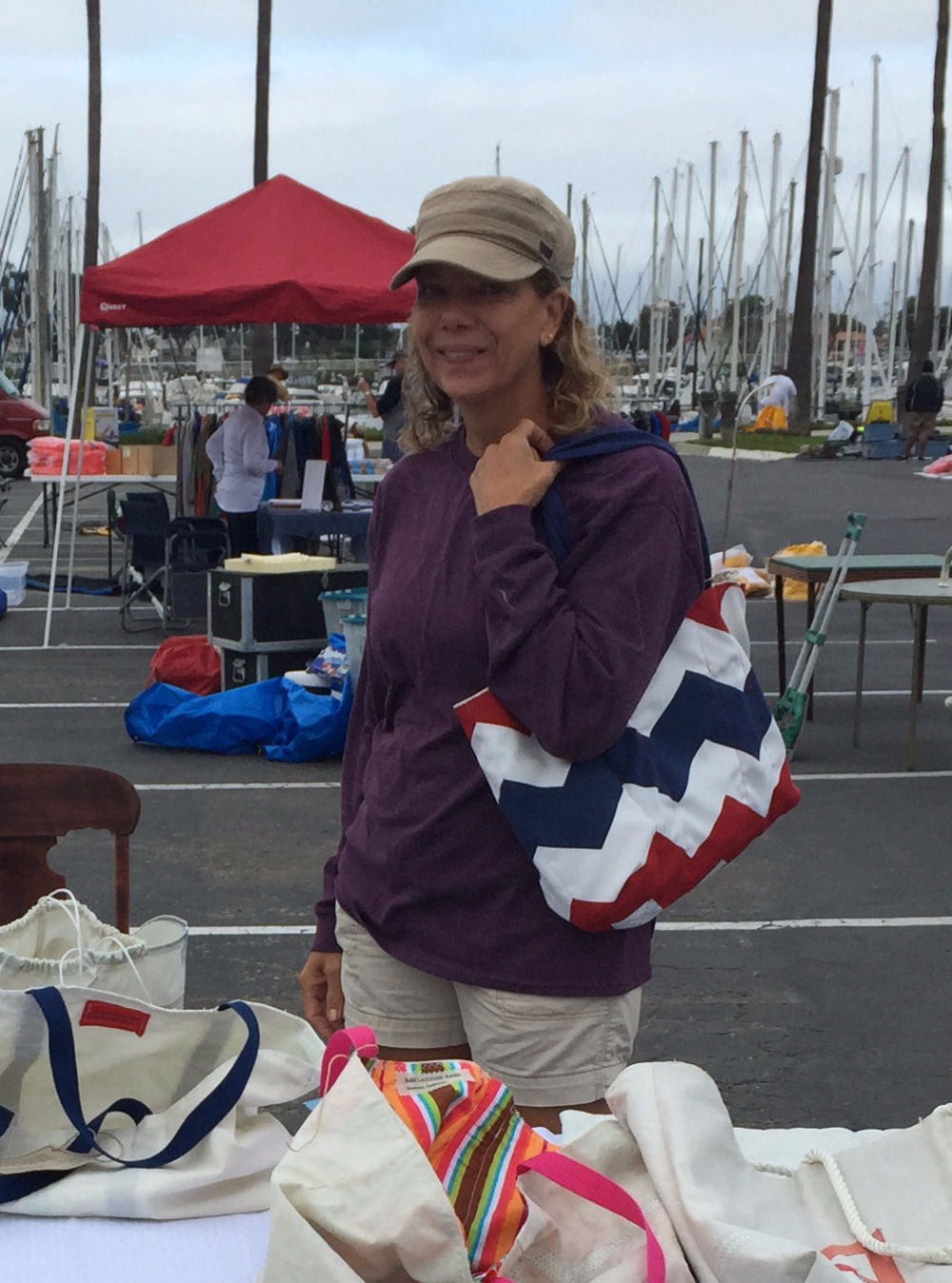 I was laid off last year, so rather than sitting in an office behind a desk, I need to follow my heart and make things.  I began making beach totes out of used sails, and consequently the birth of Bad Latitude Bags.  Sales have been going well, but after making 15 bags, it is time to face reality that I need a sewing machine designed for sail cloth.
I have been using my great grandma Ahmar's (aka little grandma) Singer 500 which is an amazing machine (just ask my repair shop).  It is a very durable machine, but the Dacron sailcloth has proven to be too much for the machine.  Call me sentimental, but it is important to me to keep my great grandmother's machine working.  She used this same machine to make her own clothing.  In order to keep Bad Latitude Bag in stitches, I need to upgrade to a heavy duty machine.
Getting a new machine will allow me to continue making Bad Latitude Bags.  The totes are reversible and lined with Sunbrella fabric which is UV and fade resistant. Every bag is unique. Thought and care goes into each cut of the sail, taking into account its stitching detail and design, making each bag one of a kind. Each bag has an interior zipper pouch for easy access to -things like keys or money. 
I am asking for your support because I don't have the cash flow to buy the new machine without your help.  The most recent trip to the repair shop cost just over $100. They replaced a broken take up link, replaced needle bar clamp, and repaired the frozen needle bar (not bad if you consider this machine was manufactured around 1962--before I was even born). If I continue pushing the limits, I will become the repair shop's favorite customer. 
The machine I want provides double the power and sews easily through tough materials, including heavy canvas, sailcloth, upholstery fabric, denim, vinyl, window material, soft leather and more. It is a popular choice among sailmakers, canvas workers and upholsterers because itslightweight and portable design doesn't compromise on power, plus the model I want has the capability to stitch zigzag in addition to straight seams. The price range for the machine is $750 to $1,250. There are three packages: Basic, Plus or Premium, so I have asked for enough money to get the Premium package and several used sails.
They say use the right tool for the job, and with your help, I will be able to do just that.  In addition, your support will enable me to keep little grandma's machine alive and limit its use for more sensible sewing, like turning grandma's scarves into flower pouches.
With a new machine, I will be able to take on other projects, like replacing the vinyl windows for some of the local boat owners. Actually, I will be able to take on many other sewing projects.
Thank you in advance for reading. If you find yourself in a place in which you can donate, I would greatly appreciate it. Having an industrial machine will keep me stitching and very grateful.