"Never tell me the odds"-Han Solo
I've struggled to write this for almost a month. I've wracked my brain for what to say and how to say it. But I've realized there is no good way to tell this story. So, here it goes:
A friend of mine is sick and desperately needs our help. 
I work with an amazing, caring and selfless person named Danielle, whose generosity is rivaled only by that of her husband, Vince. A little less than a year ago, after a struggle to conceive and almost giving up, Danielle and Vince were finally blessed with a beautiful baby girl they named Catherine—their first child together and Danielle's third, after Renz and Brie.
But, very shortly after, that happiness slowly turned to misery. Vince started feeling ill and having trouble breathing. He visited multiple doctors, consulted with specialists, and had biopsy after biopsy only to receive terrible news: At only 45, Vince, a military veteran, was diagnosed with a terminal lung disease, Pulmonary Fibrosis. The only cure is a lung transplant. The bad news didn't stop there, though. The doctors also determined that Vince has Stage 4 lung cancer. As if the news of cancer wasn't enough, this diagnosis prevents him from being added to the transplant list until he is cancer free for a number of years.
Vince has been tied to an oxygen machine the last few months, and has almost become a prisoner to his home—no energy for basic tasks, unable to enjoy time with his stepchildren and wife, and no ability to even roll around and play with his beautiful newborn.
But he has not and will not give up. 
Even with the risk being high, Vince's doctors gave him the option to move forward with chemotherapy and he took it. As many of you reading this probably know, chemo can take its toll on the body quickly, and for Vince, it has. Last Friday, after becoming too weak to safely stay at home, Vince was admitted to the intensive care unit at a local hospital. As you read this, Vince, his wife, family, and all of his doctors are trying to determine the next course of action. The options are limited, and all pose a very serious threat to his life.
There are many more details to this story, but time is not on our side here. If you are very lucky in life, you get to meet people like Vince and Danielle. It is amazing to watch two people give so much to others and keep so little for themselves. It's not often in life, especially these days, to see a family take time out of its schedule to help others. Whether it's something big like donating a complete Thanksgiving meal every year, or the small things like baking birthday treats for every friend and coworker—every birthday, every single year. I could fill up page after page detailing what this family has given to others in need. For the first time in their life, they need someone to give to them and they need it desperately. No matter the outcome, this family will need serious financial help. Although no one is throwing in the towel, especially Vince, the reality of a potential bad outcome is very present. No amount of money could ever ease the pain of a lost son, brother, husband, and, most importantly, father, but it can relieve some of the additional burdens of these situations. Any and all donations are greatly appreciated.   Please share on Facebook and social media.  Thank you!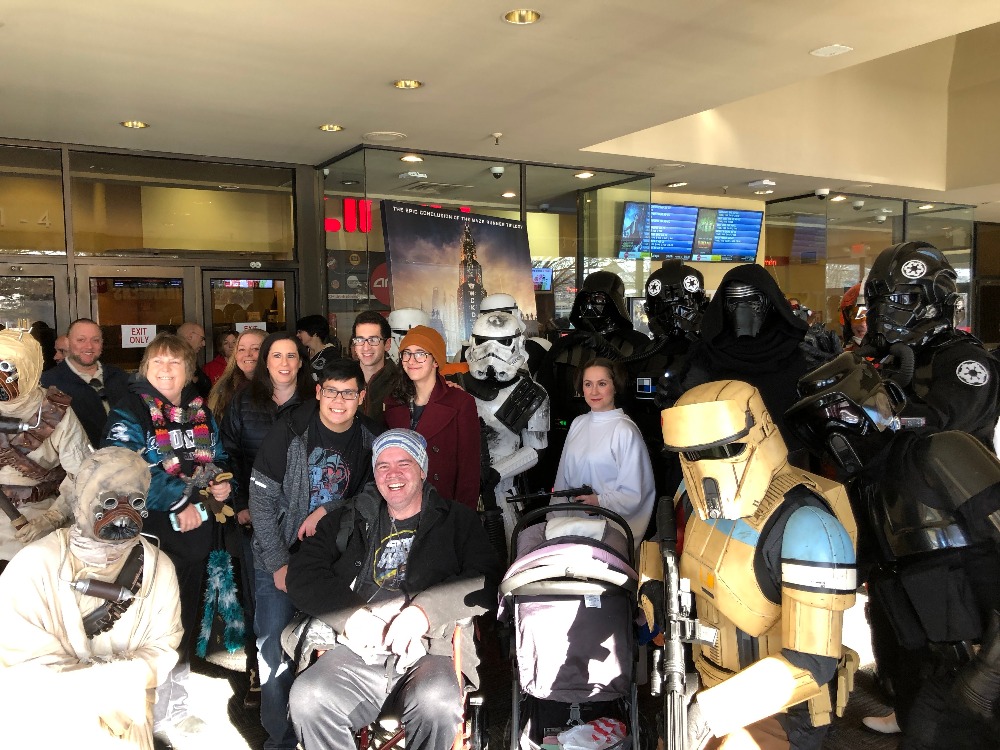 "Never give up hope, no matter how dark things seem"
If anyone needs any additional information, please feel free to contact me.
Organizer and beneficiary
Michael Capone
Organizer
Deptford, NJ
Danielle Moughan
Beneficiary