Nayeli's Avene Eczema Treatment
Hi my name is Nayeli Gajardo and I am sick from very bad eczema (atopic dermatitis).
I was 6 months when the doctors told me I had a sickness called eczema, you can see it in the picture at the bottom.
I was cute don't you think?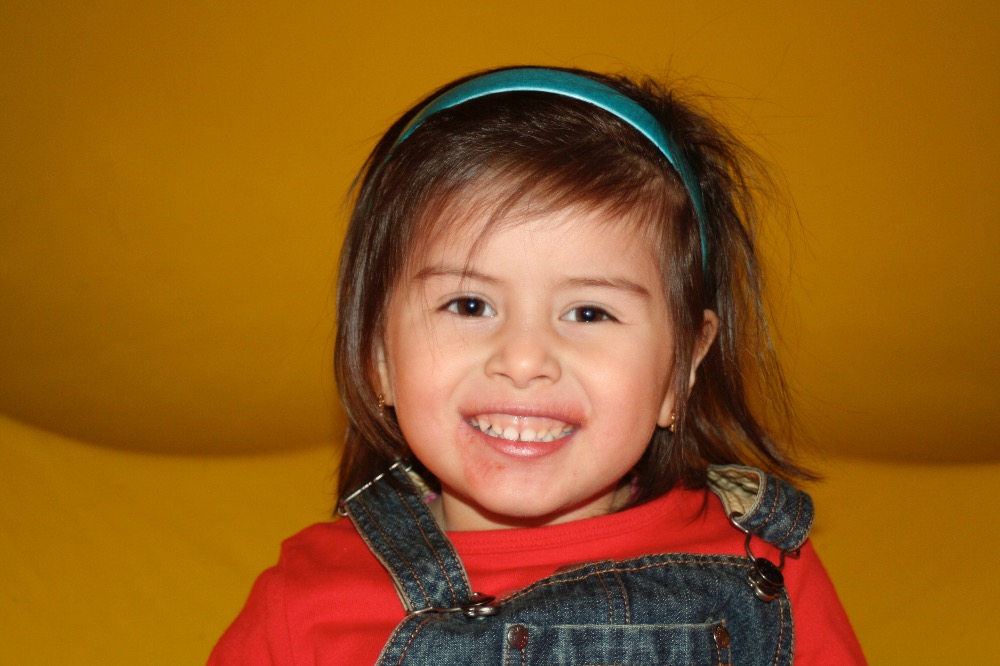 My parents and doctors put creams on me and my eczema would go away, I lived happy with my family, and my big sister Itzel (she is so annoying!).
In 2012 I got so sick, like really sick. The creams did not work on my eczema anymore, my skin was very itchy and very dry, and my body hurt a lot. I could not move, so my Papi carried me everywhere.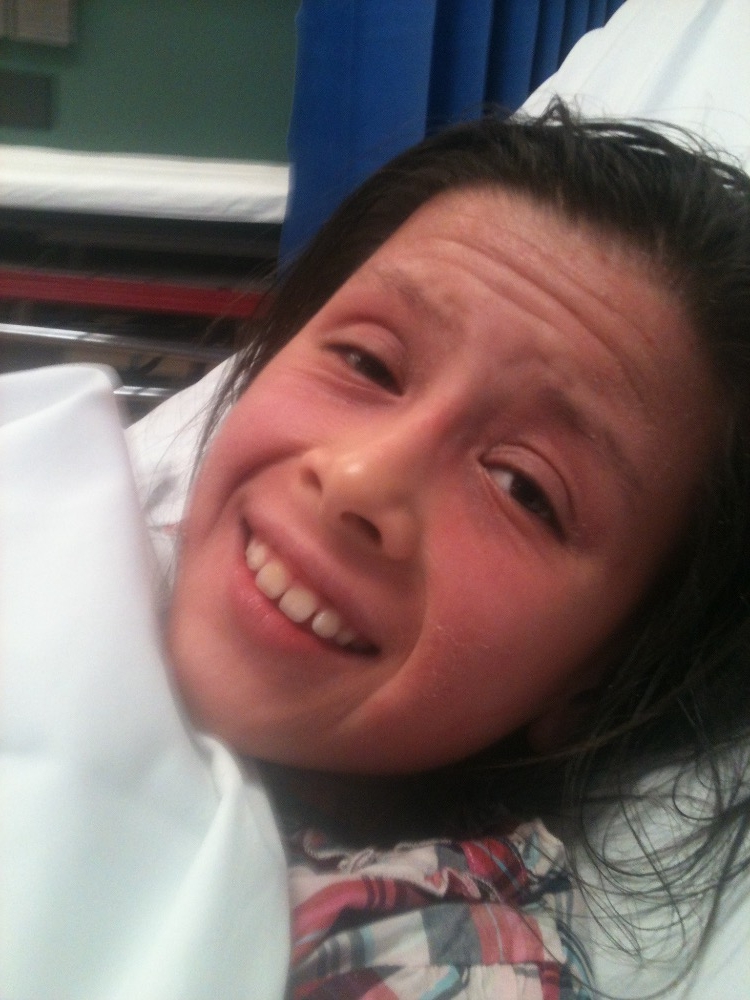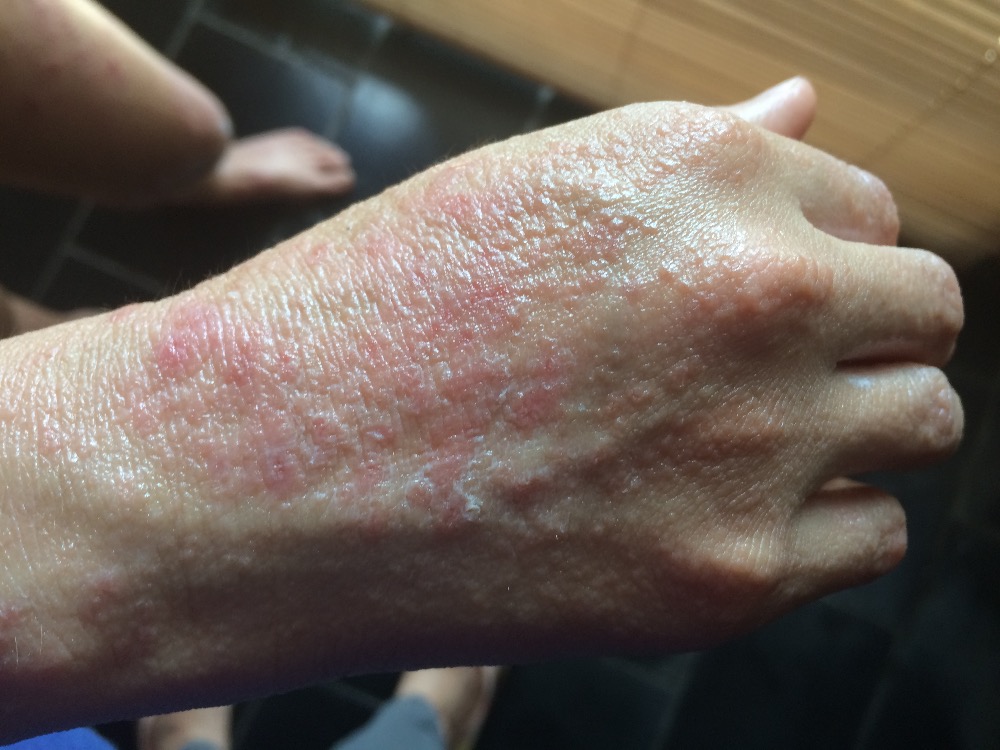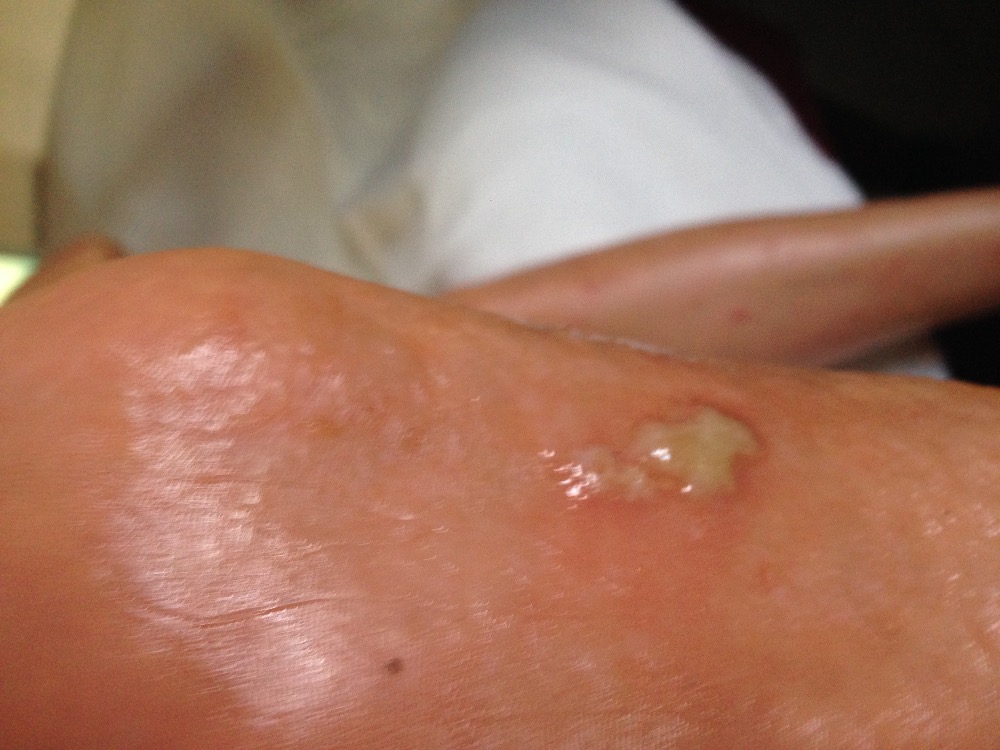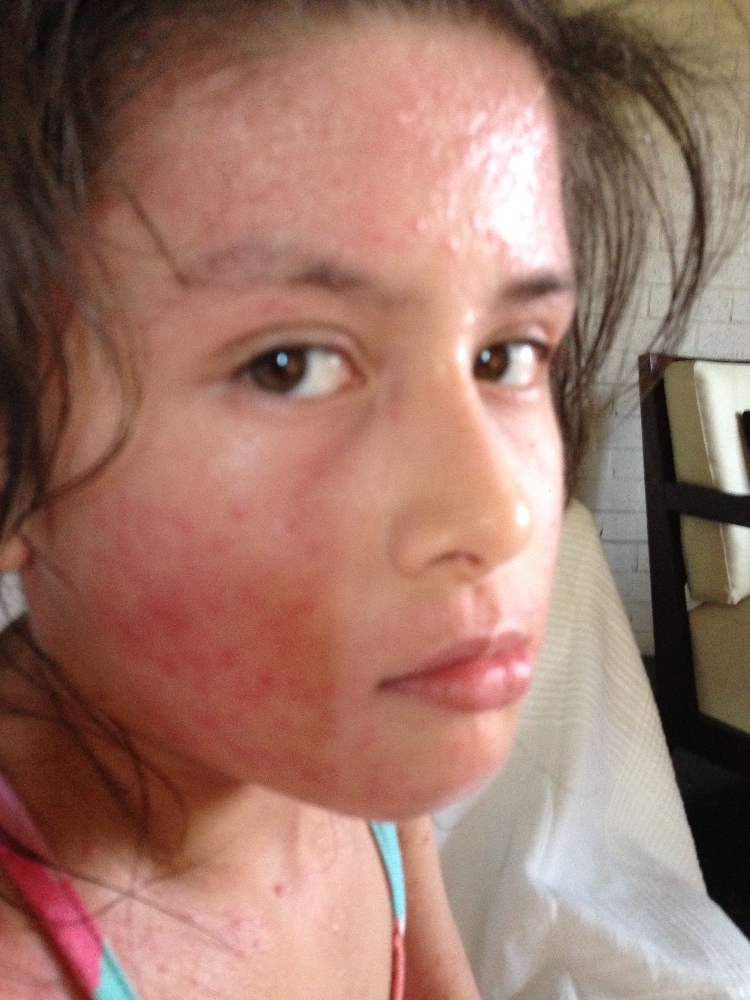 Sorry that the pictures are not nice.
I went to St George Hospital, the nurses and doctors did everything but I just got worse.
They had to get Big Doctors to help me, Professor Dedee Murrell (Head of dermatology at St George Hospital and Professor at NSW University) and Dr. Ana Dosen (Paediatric Allergist and Immunologist at St George Hospital).
I lived in hospital for a long time, and I still have to go to stay for a week or more to get more medicines into my body.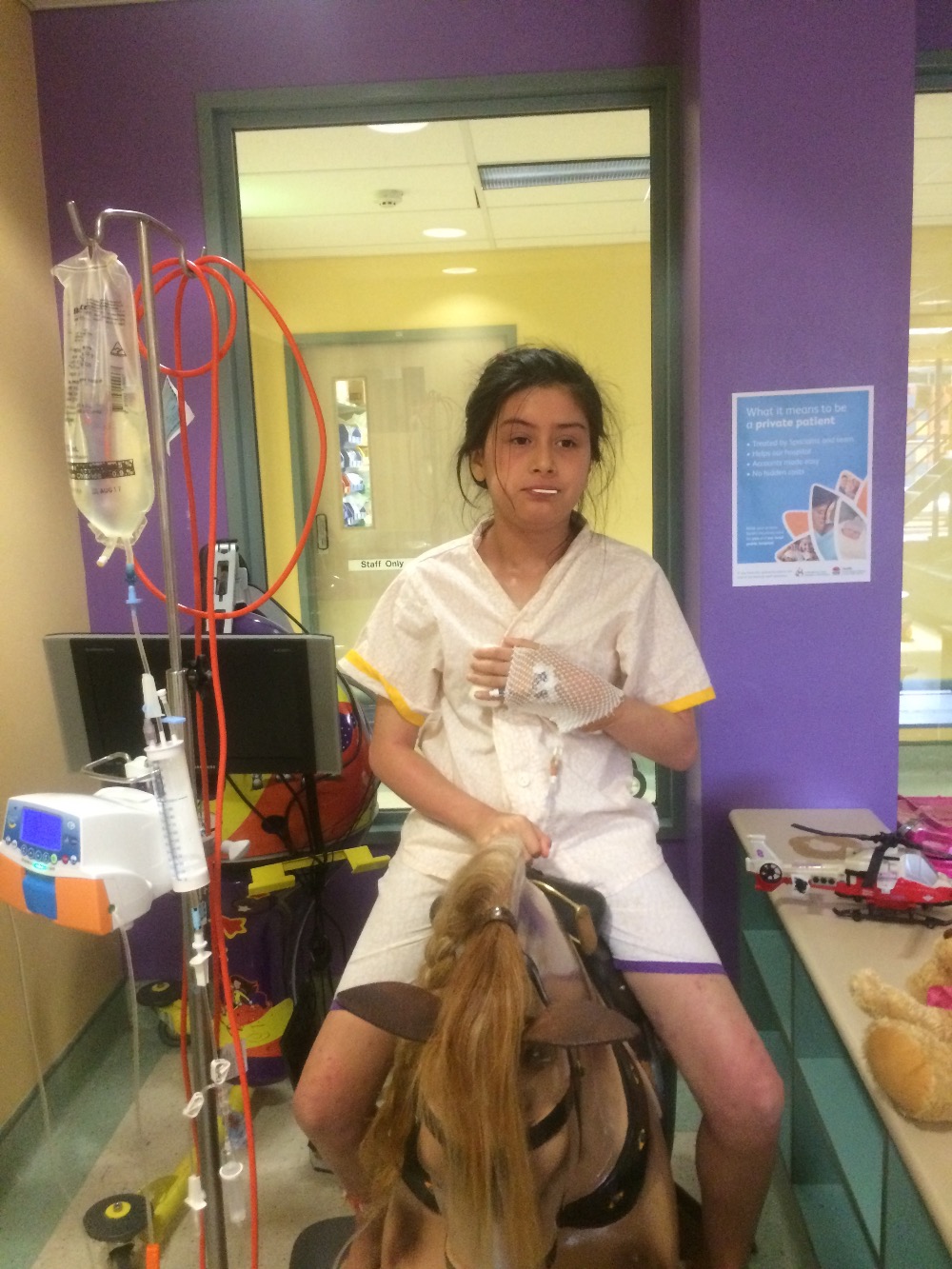 In 2014 Professor Murrell and The Avène Hydrotherapy Center helped me and my mum go to France to do a treatment with the magic water.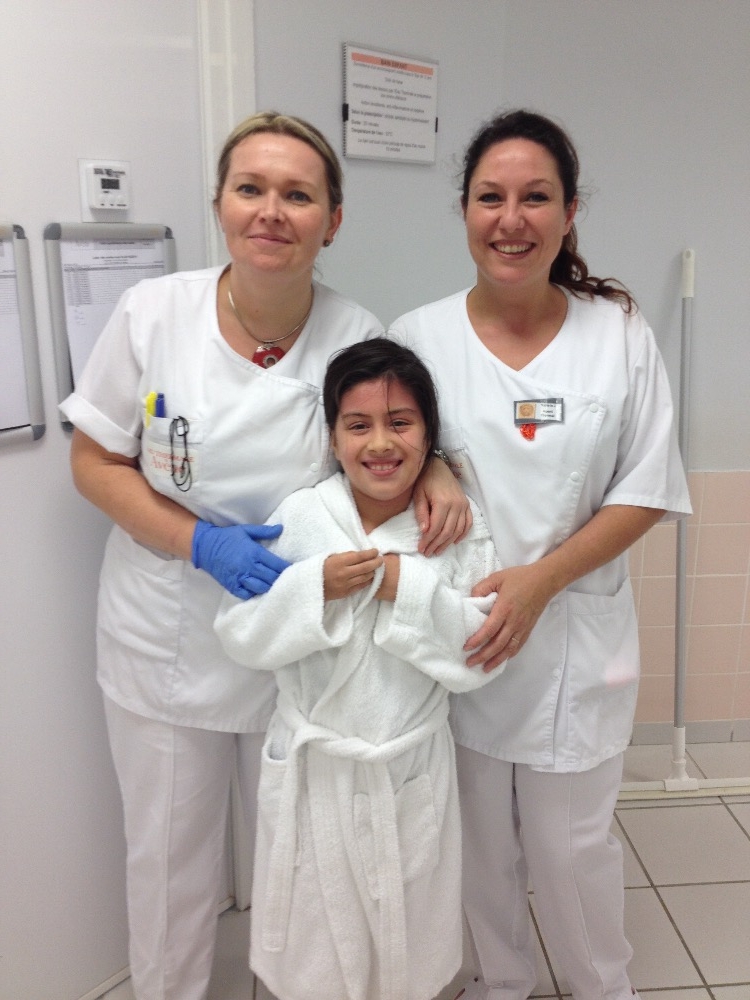 These ladies are so nice to me.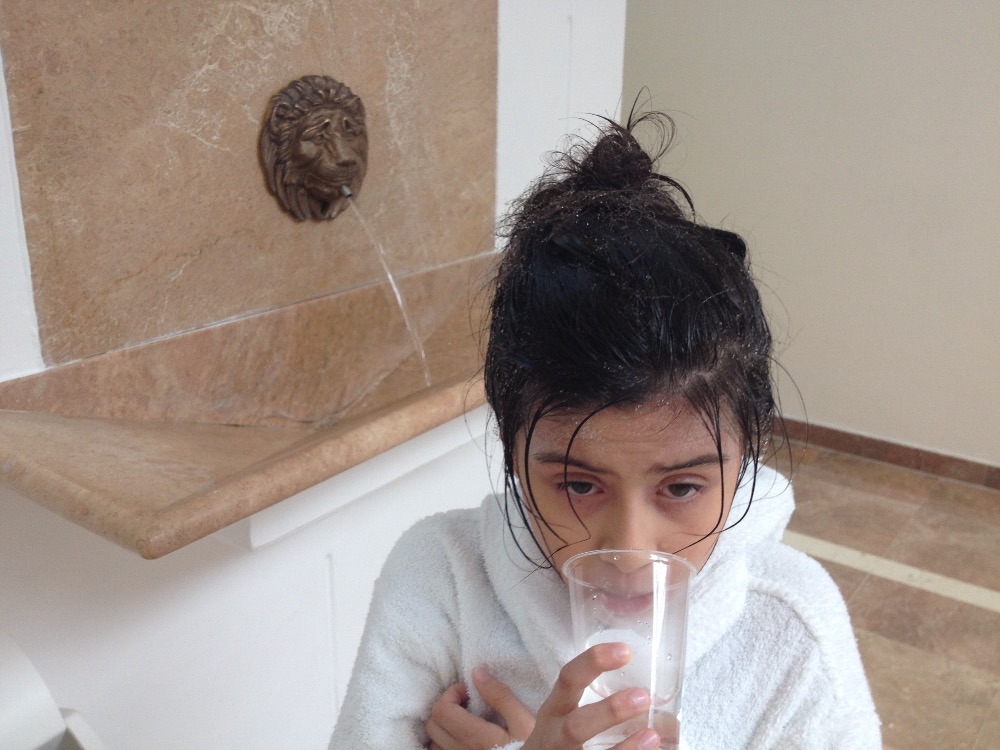 The magic water was really good and it helped me a lot, they told my mum that it would be good to go back every year for 3 years, but my parents can't afford to take me every year.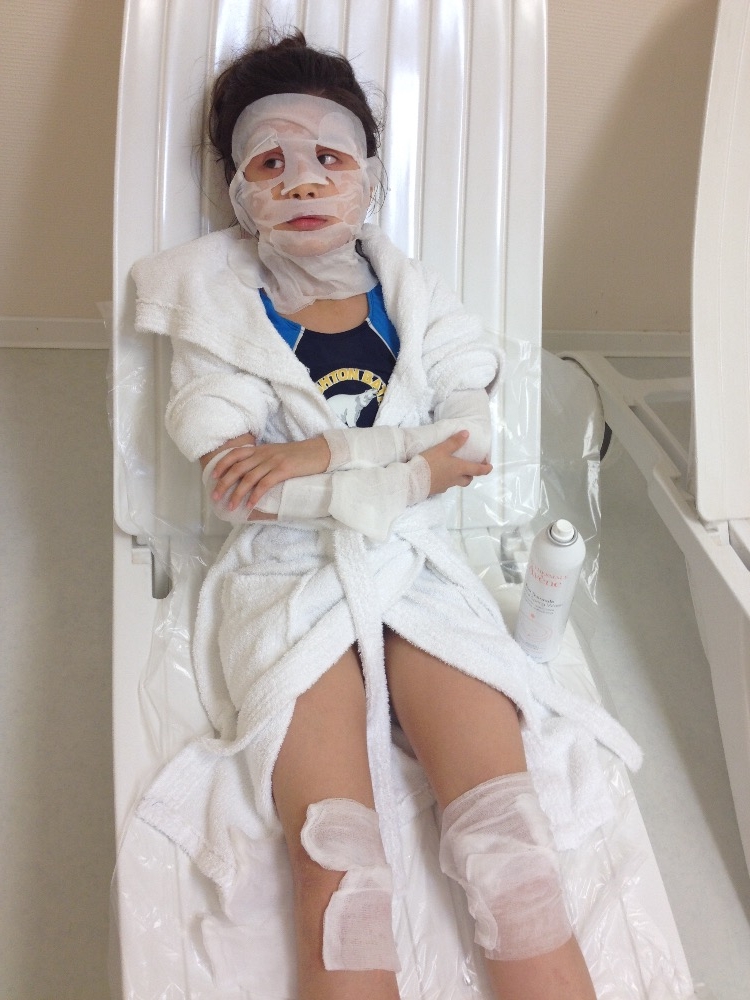 I didn't go back to Avene, France in 2015 so I got sick again and again, I have to take very dangerous medicines, send my blood to Israel, and even get a big company to sponsor me, so I can get a special injection that costs $25,000 per year.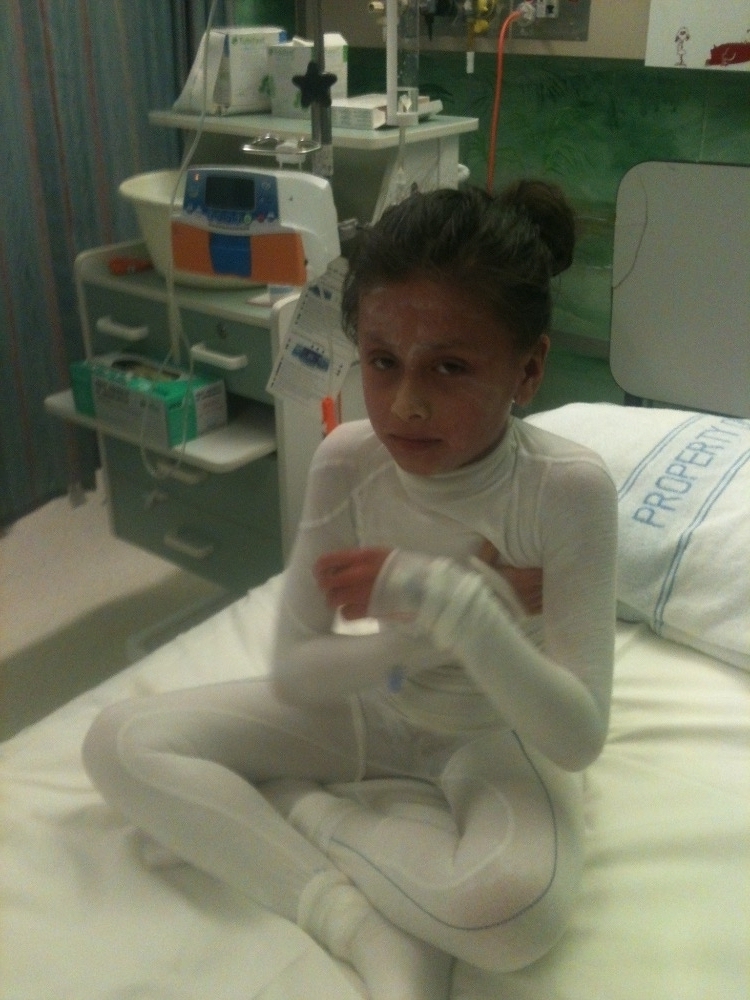 This year the doctors told my parents that everything that they can do is being done, maybe if a new medicine or treatment is found I might get better. 
I know that if I go back to the Avène Hydrotherapy Center I am going to fell better. So I ask you from my heart if you could please donate to my cause so I can go to France for the next three years. If you can't donate please send my GoFundMe link to your family and friends, as maybe they might be able to give a little.Lots of love and thank you thank you from Nayeli


Here is a link of the Avène Hydrotherapy Center and how they have helped many kids. 
https://www.youtube.com/watch?v=67_1lTadUwA
P.S. My Papi will now say some things I can't say.
As you all can see Nayeli is a very strong girl and all she wants to do is get better, be a normal kid and do the things that all kids do at 11 years old.
Nayeli is currently taking Methotrexate, Singulair, antibiotics, using various atopic creams, has a shot of Xolair once a month.
She has two salt and bleach baths a day and uses full body wet wraps daily. Her condition has affected her mental state and she is currently under counseling.
My wife Patricia and I would like to thank everyone that has done his or her best to help us with Nayei's health.  
The Avène Hydrotherapy Center, Novartis, PBS, Medicare, The Federal Government, St George Hospital, Robina Hospital, Gold Coast Hospital, Dr. Annette Ong, Dr Ann Dosen, Prof. Dedee Murrell and her great team at her clinic, all the doctors and nurse Charmaine, Dr. Peter Parras, Chole at Community Health Caringbah, nurse Margaret Norris, all our friends and families, everyone at Isentia including John Croll, Sean Smith, Luke Smith and Peter Coy, the pastors at Hillsong Church; David Crafts and Pauline Ng, our Connect Group, Anna Kirkpatrick, Imelda, Bhudi, JoJo, Kimmie, Jazzie Jaz , Krista Buttkai, Janos and Renata Konya and Ernesto Sosa.
We thank you for your donations.
Regards
Patricia and Oscar Gajardo
Below are short summaries in Français and Español for our friends and families overseas.
-----------------------------------------------------------------------
Español 
Queridos amigos y familiares
Como pueden ver nuestra hija Nayeli sufre de una condición llamada dermatitis atópica la cual hemos luchada por mas de cuatro años.  Hemos movido cielo y tierra para que ella se mejore, y por lo mismo muchas personas, sectores de nuestro gobierno y compañías han hecho lo mismo. Lo único que les pedimos es una pequeña ayuda monetaria, lo minimo siempre se suma. Si lo dicho esta afuera de su alcancé por favor difunda el link de Nayeli para ver si alguien puede contribuir para que podamos llevar a Nayeli a Avene, Francia por los próximos tres anos.
Con mucho afecto y agradecimiento 
Patricia and Oscar Gajardo 
-----------------------------------------------------------------------
Français
Chère famille et amis,
Comme vous pouvez le voir, notre fille Nayeli souffre de d'une maladie avec le nom dermatite atopique, que nous avons combattu pour quatre ans. Nous avons remué ciel et terre pour la soigner, à travers de nombreux secteurs de notre gouvernement et les entreprises ont fait pareil. la seule chose que nous vous demandons est un peu d'aide monétaire, le minium ajoute toujours. Si cela est hors de votre portée, s'il vous plaît diffuser le lien, pour voir si quelqu'un peut contribuer afin que nous puissions apporter Nayeli a Avène, France pour les trois prochaines années .
 Avec une grande affection et reconnaissance
Patricia et Oscar Gajardo
Organizer
Oscar Gajardo 
Organizer
Sylvania Waters NSW