Indigenous Music Channel / Production Equipment

Objective: Indigenous Music / Production Equipment Needed 

To build a small production company to assists, and co-create with local community. We have built a streaming channel for Indigenous entertainment. The experience, and opportunity to share our local Indigenous music, and giving back to the community. The plan is to travel to near by reservations and record shows. Also produce for local artists, and businesses.  

Goals

Building a reliable entertainment source for our living history, and our cultural preservation.  Documenting historical events, and people who are entertaining & teaching our communities. Designing, and creating content for equitable & sustainable company. 

Solution

Providing a channel, and or show, where Indigenous content can be shared on Nativeflix.com an Indigenous content streaming provider.  Allowing Native youth to learn how to make their own movies and stories. Ntv.life  is our website that provides information on Native performers and news, and updates for Indigenous entertainment.


Project Outline
Recording performances , and Indigenous events that are celebrating our culture. Providing Indigenous experience for a global audiences.

Detailed description :

Traveling the surrounding 300 miles of Northern New Mexico.
Training locally  with youth and intern, capturing, and recording live performances
Promotion of cultural experiences. Co-create content with local Indigenous talent.
Bridge building relations for healthy lifestyle, and to document Historical Native American events, 

Training Native Youth, how to fly a drone , create films, and television shows.


BUDGET
Three months of production with production equipment needed.

Our goal is to become self-sufficient in video production, and content delivery producing our show, Ntv Native Music Television  streaming @ Nativeflix.com 
Here is the equipment needed.

The Blackmagic Pocket Cinema   Camera 4K features 4/3 size sensor, 13 stops of dynamic range and dual native ISO up to 25,600 for HDR images and incredible low light performance. External controls give quick access to essential functions, while the large 5 inch touchscreen makes it easy to frame shots, focus accurately and change camera settings. Features include built in SD/UHS-II or CFast 2.0 recorders for RAW or ProRes recoding as well as a USB-C expansion port for recording externally to disks, plus MFT lens mount, built-in microphones, XLR input, full sized HDMI, 3D LUT support, Bluetooth and more. Price $1,295



PANASONIC LUMIX G X Vario Lens, 12-35mm, F2.8 ASPH., Professional Mirrorless Micro Four Thirds, POWER Optical I.S. H-HS12035 (USA BLACK) Price 649.99 



Aputure AL-M9 Amaran LED Mini Light on Camera Video Light, Black - Price $45.00




1 - Dracast LED500 Silq Bi-Color LED Panel 
Dracast DLS-805 Spring-Cushioned Light Stand (6')
Price $498.00 Each with stand



1- Dracast Yoga Series LED500 Bi-Color Flexible Panel
Price $300.00 



Genaray Contender LED Focusing Spot 3-Light Kit with Battery Module Kit (Bi-Color)
Product Highlights:
Three Light Fixtures with Batteries
Variable Color 3200-5600K LED
25 to 55° Spot Focusing
CRI: ≥95
Price$ 1,250.00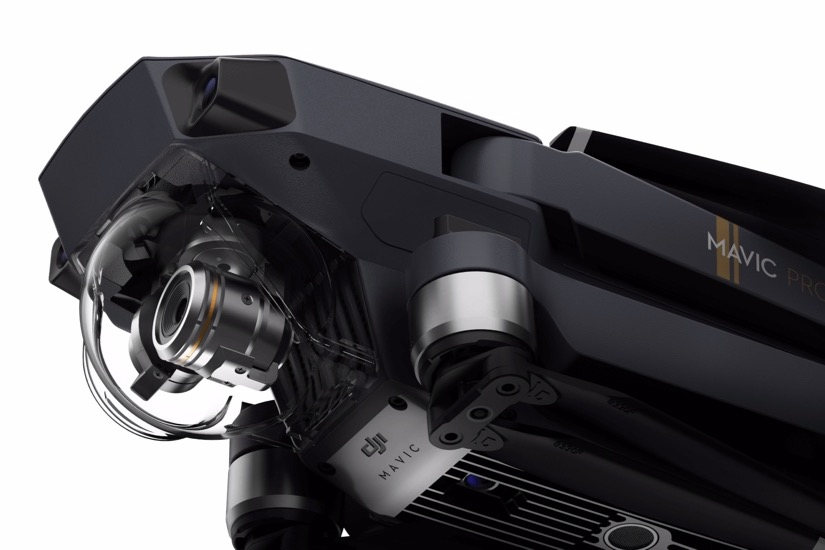 Drone The DJI Mavic 2 Pro is a small yet powerful drone that turns the sky into your creative canvas
Multiple Intelligent Flight Batteries for a longer flight
Charge batteries while driving
Turn your batteries into power banks
Low-noise propellers for quieter flight
A versatile shoulder bag to carry everything
Price $2,251.00

Equipment Total  =$ 6,277.99
Fuel Milage Total of 6,000 @ .25 PM =$1,500.00
Supplies and Maintenance =$2,222.01

Grand Total of $10,000.00

We plan to give back to our community, and Native Youth,
Also printing cards, stickers, and production donations too
originations, for more Indigenous Entertainment.


Production equipment in use now, 
IMac Pro 2017 fully loaded
10 terabytes of storage 
Adobe Suite 
ZOOM 6 Channel Audio recorder 
Logic X Pro Audio suite
15 years of graphic design
20 years of film making
15 years film union worker
10 years of audio design
5 years of CGI design
Social Links 
Facebook  - Twitter  - YouTube  - Instagram - IMDB 

Contribution Levels
Any amount is gratefully received, we thank everyone for their support! 
$30.00  T-shirt - Thank you online
$100.00 Big thank you online, autograph of your favorite Ntv Artist / T-shirt
$250.00 Shout out in next episode / T-shirt
$500.00 Credit & Shout out in next episode / T-shirt
Sample images of T's not actual printed T's We are picking them up on February 1st.

$30 EACH BUY YOUR'S NOW! THANK YOU FOR SUPPORTING INDIGENOUS TELEVISION! 
Organizer
Pony Vigil
Organizer
Tijeras, NM