Nathan's Paris Marathon 2018
Paris 2018 Marathon
For those of you that don't know our story - Here it is!
In May 2016 our world and more importantly that of our 13 year old Son, Harvey turned upside down.
After being admitted to hospital suffering from acute shoulder pain he was diagnosed with Acute lymphoblastic leukaemia, (ALL) and began 9 months of intensive chemotherapy treatment.
This was tough on us all but especially Harvey, the illness itself, mood-swings and terrible side effects of the drugs meant he had to endure some extremely low times constantly asking "Why me".
During these times the friends, family, organisations and charities that helped Harvey through his treatment are too many to mention. The love, kindness and thoughtfulness of everybody that Harvey has come into contact with during his battle with this horrible disease has touched us all.
Harvey is now in remission, doing well (touch wood) and is currently halfway through a 30 month maintenance treatment programme, so I thought this was a good time to give a little something back.
On April 8th 2018 I am running the Paris Marathon, I hope to raise as much money as I possibly can and will split all donations equally between four fantastic causes that helped lift Harvey's spirits when he was going through the toughest times.
The causes are:
A Gift To Lift - Who gave Harvey a fantastic gift when he was bed ridden in hospital.
https://agifttolift.com
Edgar's Gift - Arranged for Harvey to meet his Leicester City Football Club heroes.
http://www.edgarsgift.org.uk
Bloodwise - A charity funding research into blood cancer.
https://bloodwise.org.uk
Leicester Royal Infirmary - Childrens Cancer Ward.
Please donate whatever you can and help me raise as much money as possible for these amazingly worthy causes. Thank You :) x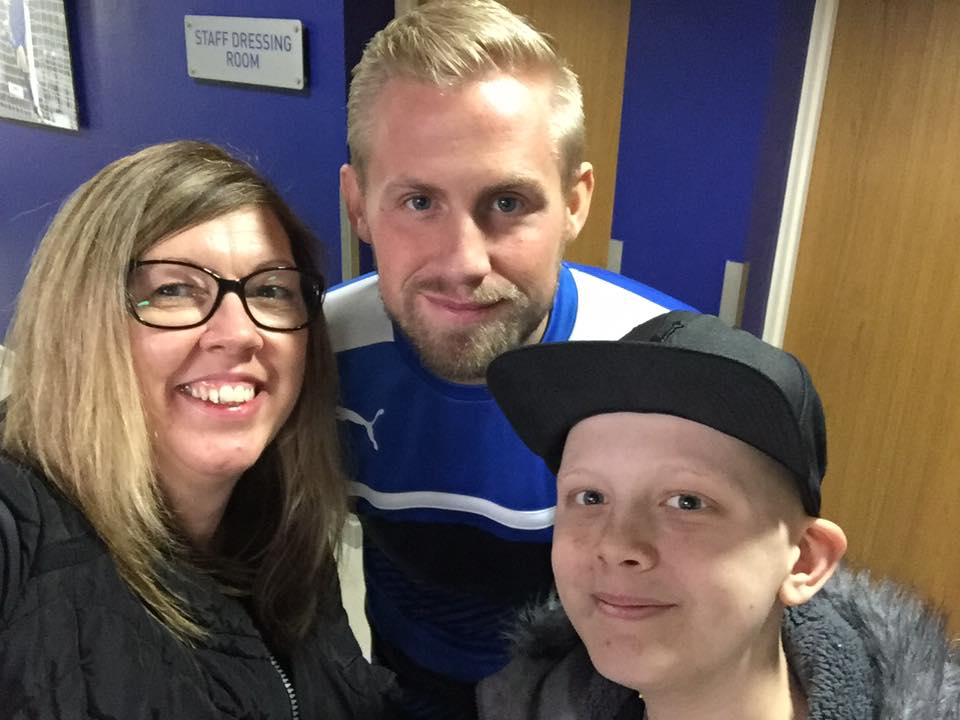 Alan Park, Neil Taylor, Ross Cleaver, Sue Cheshire Niall Simmons 
Organizer and beneficiary