As many of you have already heard, on May 29th, 22-year-old Natavan Khasiyeva experienced a dramatic accident, falling over 30 feet (10m) from a friend's residence. After landing in a 2 foot (50cm) wide inaccessible space between two buildings, Natavan's back took the brunt of the fall, leading to several spinal fractures, a severed spinal cord, and a handful of additional fractured and broken bones. 
At this time Natavan is awake and stable, however, the trajectory of her future has been dramatically altered. While she is facing what's to come with an unwavering sense of resilience and network of supportive friends, Natavan must now begin figuring out how she will cover the costs that are unfortunately associated with the recovery process of her accident. 
Furthermore, without significant breakthroughs in the medical community, Natavan is not likely to ever walk again.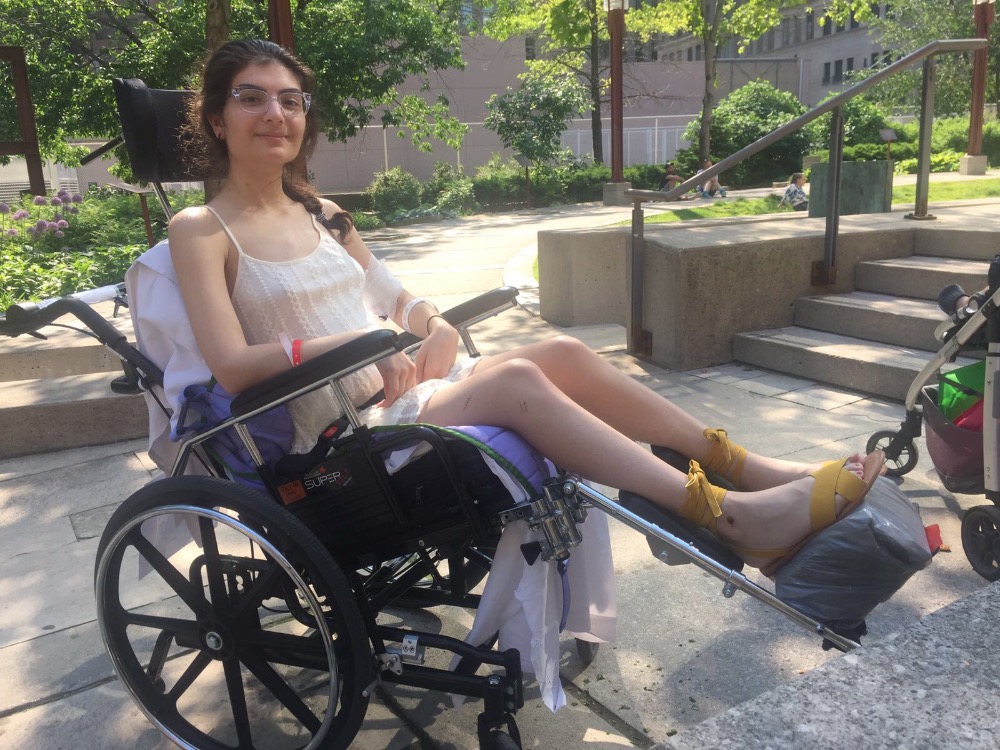 The stark reality is that the road ahead is costly. We have started this fundraiser on GoFundMe to help Natavan with her initial as well as ongoing expenses. Natavan's medical bills comprise of longterm healthcare needs, such as a private medical bed (this alone can cost up to $20,000), pain medication, hefty wheelchair costs, and daily medical supplies that can add up to over $1000/month. 
Additionally, new housing and accommodations that are not covered under OHIP will also be required. Fortunately, Natavan's parents were able to travel to Canada to ensure that they remain by her side throughout this ordeal. However, this convenience comes at a cost, as they must shoulder the additional expenses related to their temporary living situation in Toronto. 
Natavan was making a living for herself in downtown Toronto up until the time of the accident. This is no longer an option. In fact, any type of work is not feasible for her to partake in for the foreseeable future, meaning she will also need to come up with the capital necessary to pay for any personal expenses including food, rent, and everyday needs. Although Natavan is eager to recover as quickly as possible and to become financially independent again, it will take time and effort for her to complete her rehabilitation and to find a new career path. So until then, let us help her in any way we can. 
Natavan is an incredible individual - positive, intriguing, nurturing, and welcoming to every person that she meets. Every individual's personal nightmare has become her reality, and she has faced each day after her surgery with a sense of strength that is deeply inspiring to all those who surround her. In fact, many of her loving visitors have ended up receiving reassurance from Natavan herself, instead of the other way around. 
Now is our time, as Natavan's close friends, to return the love she gives us day in and day out, right back her way. Any amount of money makes a difference at this point, so if you are financially able, we ask that you donate whatever you are comfortable with. 
Finally, if you could share this message with your network of friends and loved ones, we would be immensely grateful. 
With Love,
Natavan's friends
Organizer and beneficiary