Nashorn SD KFZ 164 restoration
Our husbands and friends have devoted their free time and a lot of money to their beloved project over the past four years. Due to a disastrous fire last Sunday, everything was gone in 10 minutes. The Nashorn itself, parts, attributes and 20 years of collecting props .... everything is gone or badly damaged.
We would appreciate it if you support our men in resuming this project. Money is needed for materials, parts and temporary shelter. The total estimated damage is € 200,000. But to make a good restart, € 65,000 would be fantastic.
You can help our men by donating through gofundme. If you want to offer help in a different way, you can reach us at:
[email redacted]
. We will then ensure that all your messages reach the men.
Thanks for your support!!
Lonneke, Nicole and Judith from The Netherlands
====
Onze mannen en vrienden hebben de afgelopen vier jaar al hun vrije tijd en veel geld in hun geliefde project gestoken. Door een desastreuze brand afgelopen zondag was in 10 minuten alles weg.  De Nashorn, onderdelen, aankleding en 20 jaar verzamelen van rekwisieten.... alles is weg of zwaar beschadigd.
Wij hopen dat jullie onze mannen een steuntje in de rug  gunnen om dit project weer op te kunnen pakken.  Er is geld nodig voor materialen, onderdelen en tijdelijk onderdak.  De totale geschatte schade bedraagt € 200.000. Maar om een goede doorstart te kunnen maken zou € 65.000 helemaal fantastisch zijn.
Jullie kunnen onze mannen helpen door te doneren via gofundme. Wil je op een andere manier hulp bieden of vind je het niet prettig om via gofundme te doneren, dan kunnen jullie ons bereiken op:
[email redacted]
. Wij zorgen er dan voor dat al jullie berichten bij de mannen terecht komen.
Bedankt voor jullie steun!!
Lonneke, Nicole en Judith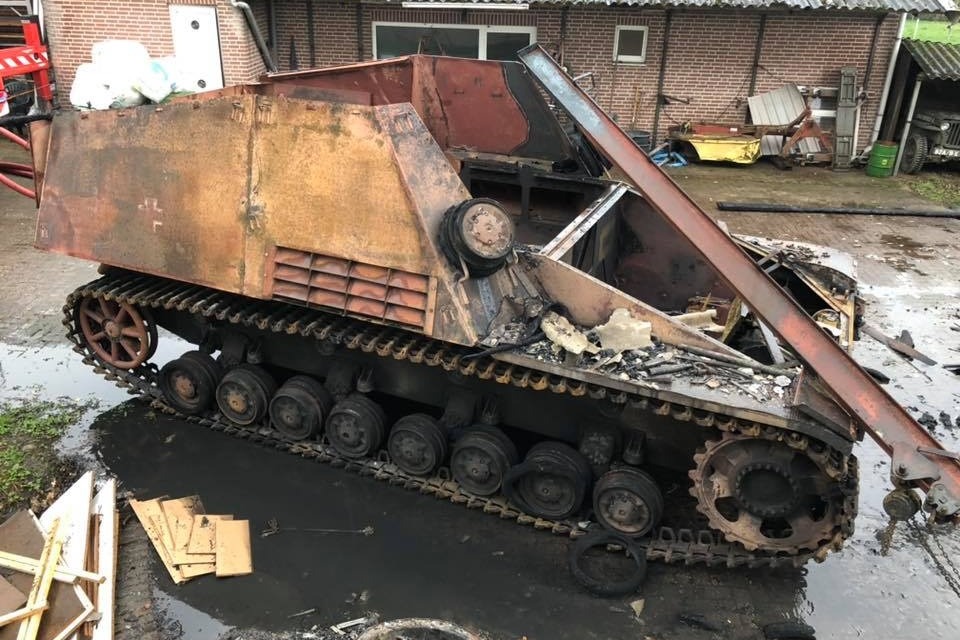 Become the first supporter
Your donation matters
See all
Fundraising team: Friends of Nashorn restoration (4)
Judith Cornelissen
Organizer
Raised €905 from 21 donations
Tom van den Berg
Beneficiary
Nicole Uyen
Team member
Raised €345 from 5 donations
Lonneke Grummels
Team member
Raised €285 from 6 donations