Nanglee Vang Funeral & Family Fund

 My name is Youa Vang; on Friday, June 2, 2017 - while my brother, Nanglee Vang, and his wife, were on their nightly jog, a man who was intoxicated ran into them on the sidewalk.
We have lost my brother to this accident and my sister-in-law is left badly injured and in critcal condition.
My family has appointed me to be in charge of creating this campaign so that we can gather funds to assist with my brother's funeral. We would appreciate it if anyone can help in anyway, no one expected this to happen as my brother is so young. If he was to be alive, it would be his 41st birthday 06/03/17. Thank you.
I left an update on this campaign but for those of you who did not get it, I just want to let you know that the funds that are raised will go directly to assist with funeral costs as the Hmong people have traditional practices that utilizes a funeral hall for 2-3 days. Any additional funds that are not used for the funeral will go directly to my sister-n-law and her five children to assist with the beginning of their journey with out a father and husband.
My sister-in-law, Molly, is one of the kindest and gentlest souls I have ever met. Please take a moment to pray that she has a quick and strong recovery so that she will be able to come back and to my five beautiful nieces and nephew. My parents and I are currently working on funeral plans and a date and time are not definite yet however we will update you when it is if you would like to come join in the services.

I'm not one for words but I love this beautifully writen piece about our brother and his family if you would like to know more.
http://www.sandiegouniontribune.com/communities/north-county/sd-no-father-killed-20170603-story.html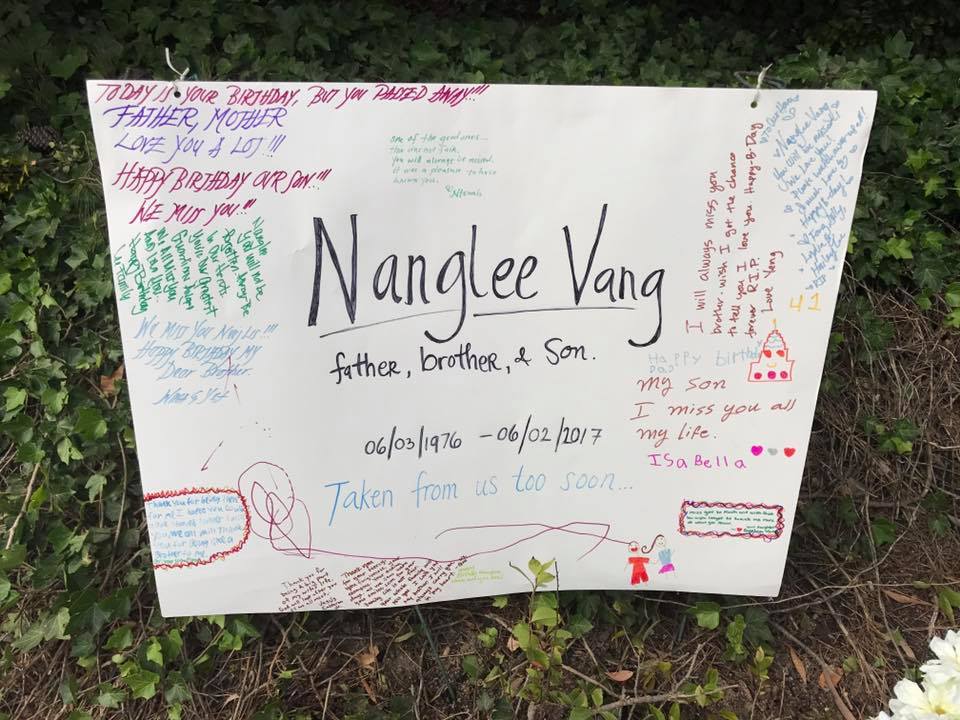 Organizer