Vivian Girls' Hattery Needs Fingers
Ali Robertson is a milliner, a hand-sewn hat maker. She created a company called The Vivian Girls' Hattery - go see www.theviviangirlshattery.com.
She has a studio. She has Ehlers Danlos Syndrome .
She has two kids, two dogs and a husband. She also has Secondary Raynaud's . They are challenging bedfellows.

Ali's fingers began to turn blue, then purple, and holy uncle,  BLACK , in front or her. And now you will see the strange unknown nightmare that changed her life irreparably over the course of three short weeks. The disturbing medical pictures  ahead is what Ali now is left with. And it hurts excruciatingly.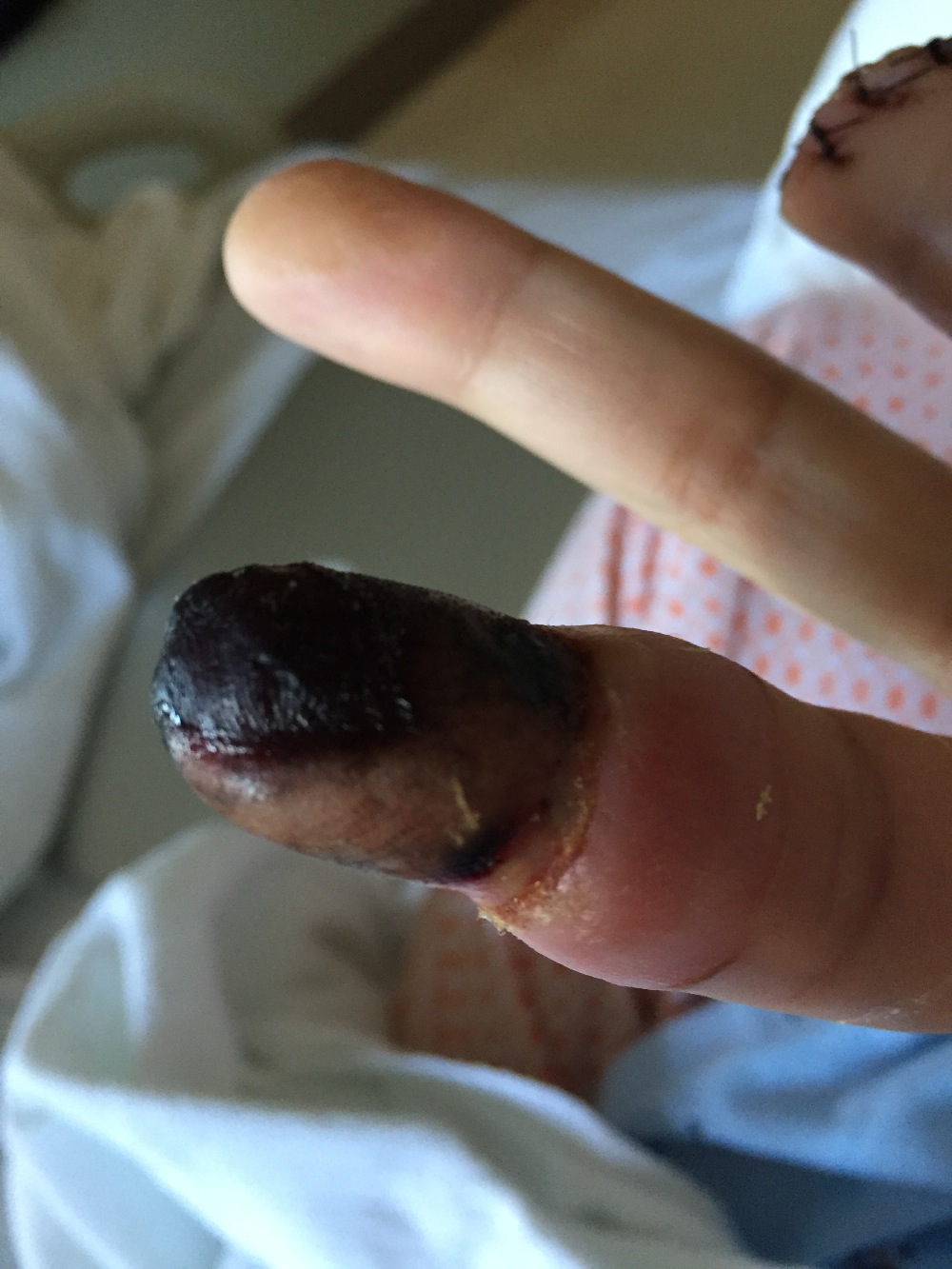 These were her sewing fingers. On her dominate right hand. We do not want her to let the Hattery die. Her business was in it's infancy and as all new babies, attracting attention. It was exciting. Ali will need FOUR sets of prosthetics to accomplish sewing, writing; gripping her bicycle handlebar which was hard enough with the dogs aboard. 

She also must pay off her studio lease to the tune of $5,000 and some change.

The rest will be spent on prosthetics. Her family is moving to a different climate and she will spend the rest of her life on meds (calcium channel blockers) which with her disorder ups her stroke risk, of which she  experienced two last year.

Please help us save our friend's endeavor. Please help The Vivian Girls' Hattery business. We would be beyond grateful. We've been a sobbing snotty group since the beginning and with each donation we will be slimier with gratitude.

Could they all fall off? Yes. But we are all praying they won't.

Ali is due some good fortune, those who know her, know...

Organizer
Ali Groves Robertson
Organizer
Omaha, NE