A Letter to Roy: Scholarship Launch
Read my letter to Roy  

My blog post is still receiving hundreds of views a day!  2.5 million people have viewed the piece!
I am so grateful for the outpouring of
support this has received, but I am more thrilled because it honors my friend Roy who endured so much. An animator reached out to me thanking me for the blog
post and it occurred to me that this would be a great opportunity to collaborate
and get the message of this letter to others. An animated short would also serve
in helping me to further decenter my voice and elevate the voice of my friend Roy and others who share his experiences. We are collaborating to produce a unique
reading of the letter that will utilize a dramatic portrayal of Roy's voice. This will
honor Roy and serve to address the valid critiques my initial letter received. 

I also intend to use this short film as the launching vehicle to establish a college
scholarship in Roy's name that will be awarded to students of color looking to
further their education. This short film (approximately 3 minutes and 30 seconds) will be sharable via social networks and will serve to powerfully communicate in a visual medium that has resonated with so many in written form. The film will be
produced by David Heredia  and his animation company Heroes of Color, LLC.
David has been dedicated to amplifying the voices of the underrepresented
throughout his career both through his seven-time award-winning animated
series called "Heroes of Color" and his recent children's book published by
Scholastic in December 2019 called "Little Heroes of Color". You can learn more about his work by visiting www.heroesofcolor.com
I appreciate David's willingness to produce this film and would never want to
shortchange a professional artist of his caliber; this is why I need your help to
make this project a reality. I am asking for $10,000.00 to cover the production of
this film. Anything that is raised beyond this will be set aside for the scholarship
fund. I don't want to cut any corners because I believe this film should honor Roy's legacy and inspire others to donate to the scholarship in his name for years to
come.
Thank you for your donation of any amount toward this goal. We would like to get to work on this in August of this year, so your generous and immediate response
is appreciated. Any amount you can give is appreciated. Thank you!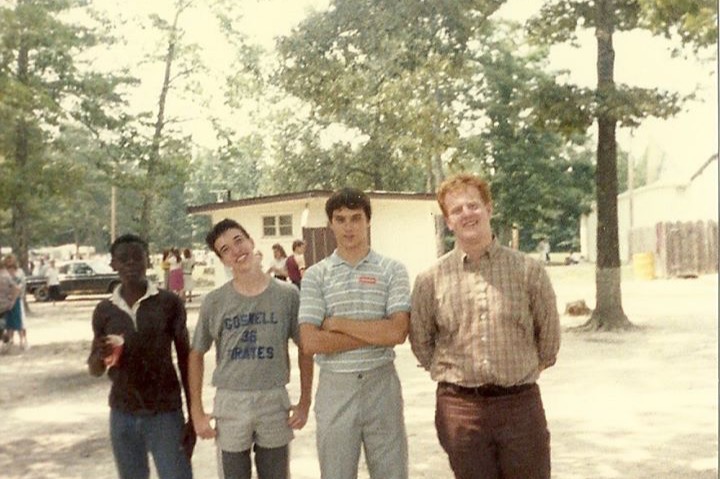 Become the first supporter
Your donation matters
Organizer
Scot Loyd
Organizer
Shawnee, OK