My children need their Mummy!
UPDATE; Although the total raised is huge, most has already been spent on treatment. (Thank you!!!!)We have spent £204,000.00 so far. So whatever is above that figure, is where we are up to finance wise to date. 24/04/17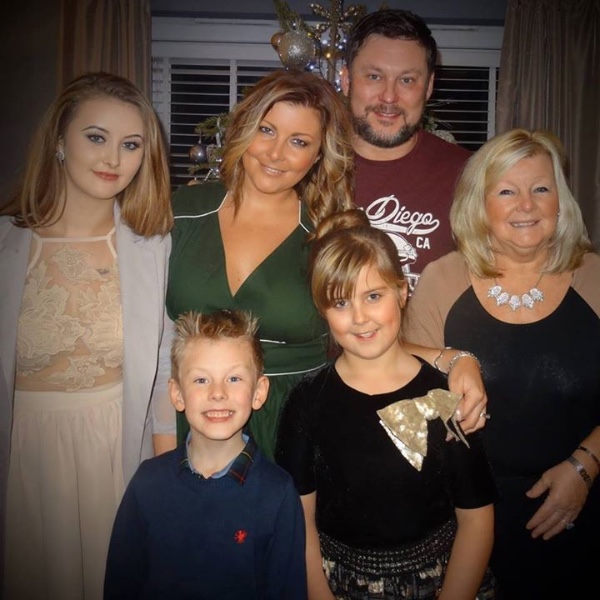 On October 21st 2015 I was diagnosed with stage 3 colorectal cancer.
This is something you never expect to happen to you, especially as a 36 year old healthy mum of three. I was keen to take on a natural approach after researching the effects of chemo and radiotherapy, and so I started researching, into the small hours, for anything.
I came across the use of natural herbs and supplements, as well as a special diet as a possible cure.
Five months after my diagnosis, a scan showed that the tumour had neither grown nor shrunk. So you see I knew then, that the natural herbs had the power to keep me 'stable'.
My oncologist suggested that 28 fractions of radiation would be the standard treatment for my condition, so I went with his advice.
However, 4 weeks after completing radiation, a scan showed that rather than cure it, the cancer had metastasised in to my lymph nodes, liver and lungs. I am now stage 4, and classed as terminal.
I will never forget the day in July 2016 when my oncologist told me that I had six months left to live. It broke my heart and the hearts of my family and close friends.
In October 2016 the most recent scan has showed that the cancer is now in my hip bone too. Time is running out and the only option that the NHS can offer is more Chemotherapy. Chemotherapy that MIGHT extend my life, but WILL make the time I have left a time of sickness and anxiety.
I am currently in hospital as doctors are trying to control the acute pain from the radiotherapy.
Apart from the pain, I feel and look relatively normal and KNOW that the prognosis is wrong. I will NOT accept the death sentence that I have been given.
So after LOTS more research, and with the help of my husband and some very special friends I found a clinic in Germany that give a better chance of survival, using more targeted treatments, some costing upwards of 250k [EDIT 14th December 2016 - Expected total £410k].
I set up this "go fund me" account in the hope that friends may be able to donate and help me get to Germany and the response has been absolutely wonderful.
Thank you for reading my story. If you can donate ANY amount, it would be saving my life and I could never thank you all enough for helping me spend many more years with my three precious children, loving husband, family and friends.
Polly xxx
[Update December 2016 - The original target of £250k was an estimate and has now been updated to £410k. Although this is much higher, it is only an estimate as it depends on how Polly responds to the treatment over the next 1-2 years. When Polly has complete remission any funds that may be left over will be donated directly to a similar fund for somebody wanting to raise money for treatment away from the UK]
Organizer