I'm writing an album. It's about my journey since I was diagnosed with cancer.
In 2015 I had a huge seizure in my sleep, was rushed to hospital and I was diagnosed with a low grade 2 Oligodendroglioma. It's a brain tumour - I named him Terrence! :)
So I had brain surgery where they managed to remove 90% of the evil little demon. My face (and brain, obvs) were swollen and recovery took over 6 months.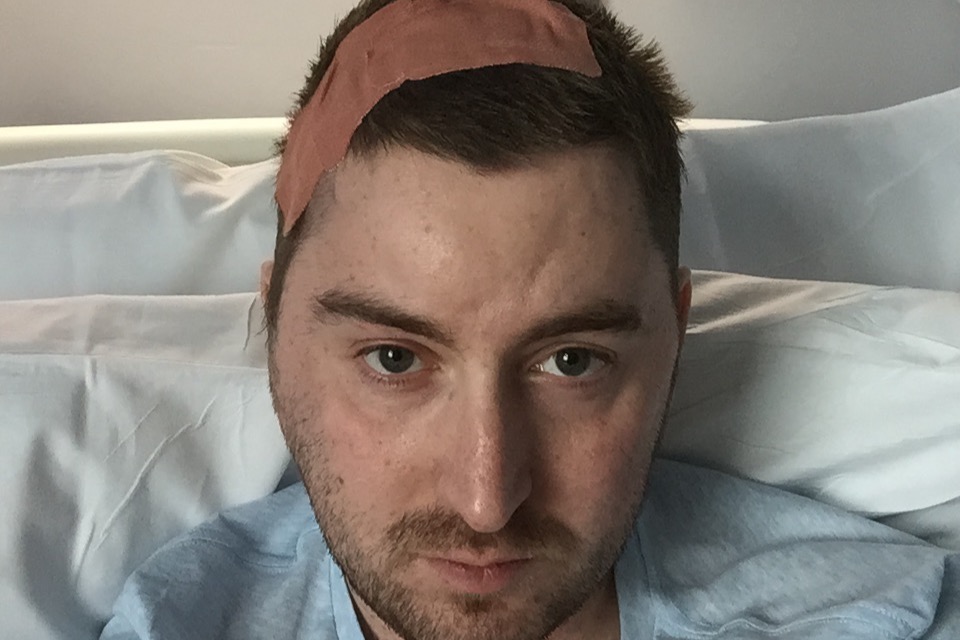 Two years later I started having Seizures again. I kept bashing up my (pretty) little face - chipping teeth, fracturing my eye socket, having stitches in my nose, cuts all over my head and face and biting through my tongue. I had no idea why it was happening - but I had my suspicions. As it turns out, it was Terrence coming back for round 2!! 
The next step was discussing with my consultant what possibilities lay ahead and we decided the best option was Radiotherapy followed by a course of Chemotherapy. I was still having seizures during my radiotherapy so they put me on steroids - which I HATE! I've now been signed off work for a little over a year and I've been using the days where I have enough energy to write an album - which is coming together nicely. I will soon put up some video updates and other little blogs to keep you updated.
Obviously I need the funds to put it all together, get a cheapy electric guitar to put in some extra riffs. I have my drum kit and pretty much everything else I need. I'll also need to pay for the recording studio, engineer, mixing, mastering, printing and getting my social media and website sorted out. 
My hope is that it'll raise awareness for people who are suffering from ANY kind of Cancer. Any diagnosis is like getting hit round the head with a sledge hammer. Maybe my music will help them. Anything I get above my goal and anything not used for recordings will be donated to charity. 
I write music for me. I love music. This time I wanted to create an album that had meaning for as many people as possible, whether they have cancer or not. My ultimate goal is to help people, give them something to listen to while they're sitting through chemotherapy, or after a diagnosis. I want everyone to interpret the songs in whatever way they want and maybe make them feel better. Laughter is important so the album has some really light hearted songs, but it is also a way of releasing the anger and upset that a cancer diagnosis can cause.
Any help that people can give would be so greatly appreciated. The end result will be put on Apple Music, Spotify and hopefully other great streaming sites. Anyone who donates can ask for a copy of the album and once it's done I will make sure you receive a copy of it on CD.
Thanks for reading and if you can help, you have no idea what it would mean to me.
Lots of Love
David/Dav/Dai (Which ever name you call me!)
xxx
Cathy Martin (nee Mottershead) 
Organizer
David James Knight 
Organizer
London, Greater London, United Kingdom