Help Dolapo finish Medical School
Hello.
My name is Dolapo Jasmine Igboin, I am a 4th year, (soon to hopefully) be Final year Medical student. And I need your help.
I started my degree in Medicine at the university of Leicester. For me, it has been a very emotionally exhausting journey so far, because every day since has meant that I come closer to this dream of becoming a doctor; but also that I'm faced with stark uncertainties of completing my education.
I am an international student, so my tuition costs a bit higher than the norm. Until now, my Father, a single parent - has worked tirelessly -every day, for many years, and we have managed to get by without any financial aid or hand outs. But unfortunately, his job as an engineer and thus, our finances have been hit remarkably hard over the past few years; making it too difficult for us to afford my tuition.
Whilst I do work as a Health Care Assistant (HCA) when I can, this situation is way, way beyond my capabilities. I have done everything within my own ability to make ends meet, but with the amount due, I need all the help I can get.
My time is limited, as I have the exams that will allow me start my final year in a few weeks (end of February). My course will probably be terminated soon after that, and I will not get the chance to graduate, if I'm unable to raise the funds for my tuition.
I believe that if I'm able to show my university that I am raising a significant amount for tuition, they might be lenient with me and may grant me a little more time for myself, my family (and you all) to come up with the rest, even if the goal isn't reached by my deadline.
In 2013/2014, I had to suspend my studies temporarily to allow things settle down a bit, and they did. Thankfully. I was later able to return to write my PPE (Primary professional exams) to begin my clinical years.
In my 4/5 years at Leicester, I have worked hard to ensure that my grades consistently reflect my passion for this career. There have been ebbs along the way, but with consistency, I've seen my grades remain Excellent, according to my university's standards.
I am working towards a career in Acute/Emergency Medicine and also hope to be involved in Disaster relief world wide.
It has been a long road to get here - 10 years to be precise - and I'm almost there.
To have it all end now, like this, is a feeling I have no words to adequately describe. But I'm hoping against hope that I do not have to experience such crushing disappointment.
I love what I do.
And would choose this over and over again if I had to.
I'm not one to give up. I never have been, and I don't want to start now.
Realistically speaking , I know the odds are stacked very highly against me.
But even if this page doesn't work out, in retrospect, I want to be able to honestly say that I fought as hard as I could for this degree.
I understand that it is a lot, putting everything out there like this. Trust me, I know.
It took me months to get to this decision, and a few extra days to figure out what it was I wanted to say.
More than anyone else, I also know how impossible all of this looks. But even though I've run out of options, I still have a little bit of hope left.
Nothing is too little; a pound will go a really long way.
The target amount is actually half of what I need to clear my tuition debt.
Please help if you can. And if you can't, then please, PLEASE share this page as widely as you can. I'll also appreciate prayers and well wishes in this time.
(PS: I've attached my grades below, as curated by my school.)
Thank you for reading.
And thank you so much, for trying.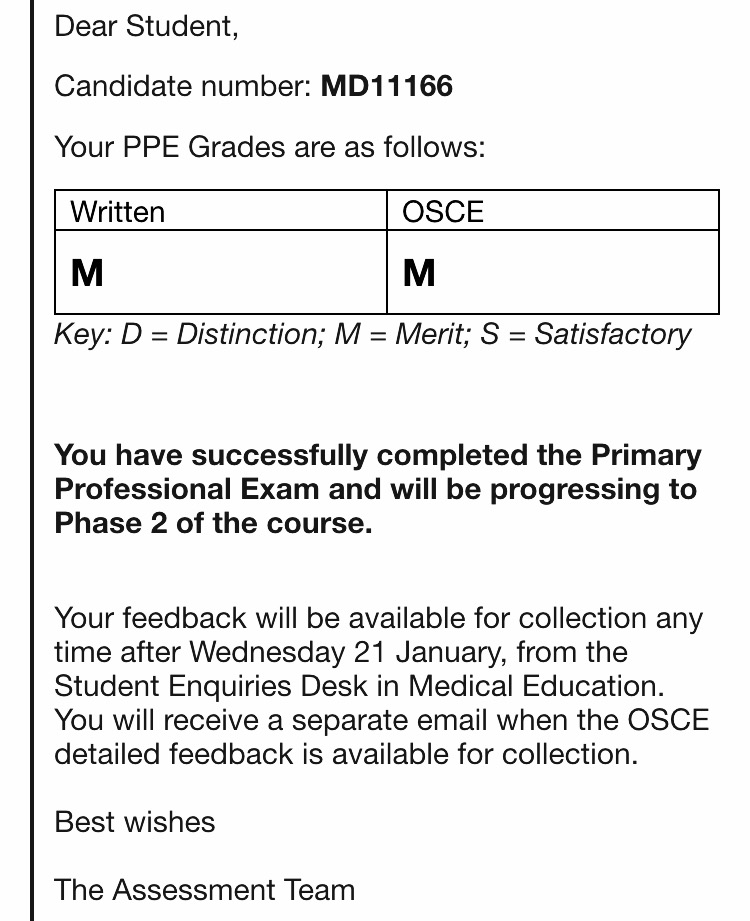 Organizer
Dolapo Jasmine Igboin 
Organizer
Leicester, East Midlands, United Kingdom