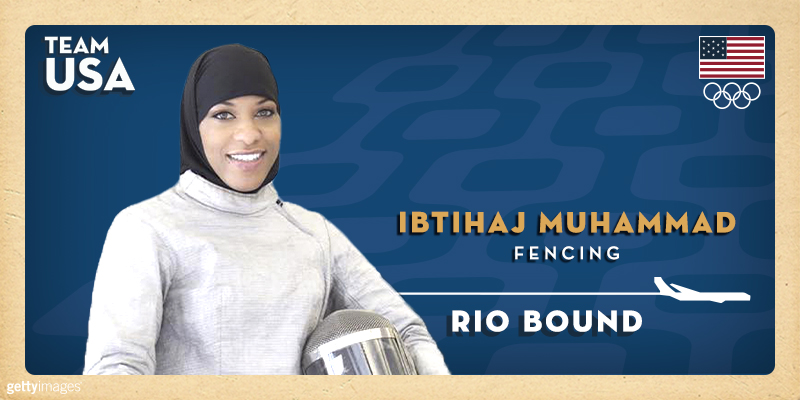 Ibtihaj Muhammad has made history twice by being the first African American to fence on the U.S. Saber Fencing Team. She is also the first Hijab wearing Muslim to represent the United States.
The United States Olympic Team does not give any financial support to the familes of Olympians. The families are responsible for travel expenses, living expenses, food and tickets to get into the venues.
The goal of this fundraiser is to raise enough money so that all five members of the Muhammad Family can go to Rio and witness history in the making.
We are very grateful for the support of the community and friends who are helping to make this dream come true.
Thank you in advance for your moral and financial support.
Eugene Muhammad - Ibithaj's Father