Muaddhin: 50 Masjids in 50 States
The Mission
We have the chance to create our own stories, or simply be placed in boxes by Islamophobic narratives and mainstream media portrayals. Muaddhin looks to change all of that, one state at a time.
On April 3rd, 2015, Jameel Syed sets off on a journey to be the first Muaddhin in history to recite the call to prayer and the Last Sermon of the Prophet Muhammad in all fifty states across the United States. The ultimate goal? To reclaim the American Muslim narrative and give masjids the opportunity to deliver a positive message to the world. The entire trip will be chronicled in real time, through photographs, videos and blog updates. This is an opportunity of a lifetime - and we want you to be a part of it.  
The Reason
On a daily basis, Islamophobia fills the news headlines when it comes to stories about Muslims and Muslim Americans, and it is our hope and intention that this project will be the force to change all that. The initiative gives the international Muslim community the opportunity to dictate the terms of our own narrative in the United States. Instead of reacting to headlines, we'll be creating our own by building a positive story around the community.
Too often, we fail to communicate with communities of other faiths - and this historic initiative will give us the chance to connect with different individuals on a level that hasn't been done before. More than having one or two interfaith dialogues, this is the chance to create a ripple effect across the country. This project will give a purpose for the world to rally around - a chance for hope amidst fear and helplessness.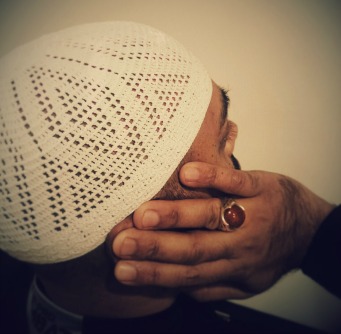 The Ask
To be able to make this initiative a reality, we're looking to raise $50,000. Every bit you can spare will be used for the sake of making this national initiative a global success - giving Muslims around the world a chance to be represented for who they really are, rather than what the media says we are.
We are on the road for 35 days. We are travelling to 34 states. We are flying to 16. We need your help to be successful.
We are asking you to give $500.00 to sponsor a day!
If you can give $500.00 that would cover our cost for transportation, food, and lodging.
If you can give $100.00, that will cover a portion of a day.
If you can cover $50.00, that will cover a lot too.
No amount is too small, no amount is too large. Give what you can so we can capture all of the stories with the American Muslim community in all 50 states!
Stay Connected
You can find updates on Muaddhin online, on
Facebook,
Twitter
and
Instagram
. Don't forget to follow along and stay tuned 
on the historic journey across the United States!