Newbury Elementary Playground
Newbury Elementary School (NES) needs a new playground!  We have raised $70,000 through other avenues, but still need help to reach our goal.  Will you be the one to move us closer to our goal?
Our playground is 18 years old, out of date, and showing significant signs of wear and tear.  NES GROWS, a PTA committee,  is re-imagining the playground to create a cohesive schoolyard space that enhances play and learning opportunities by adding items that spark creativity and engagement, provide opportunities for hands-on learning, create spaces for teachers to take learning outdoors and provide opportunities to get families of Newbury and surrounding communities active.
The plan for the NES schoolyard includes:
* a creative, colorful, Newbury-ship play structure with an obstacle course,
* outdoor learning features such as a weather station and game area,
* outdoor classrooms,
*  shaded gathering areas,
*  a performance stage,
*  musical alley,
*  paver labrynth,
*   a rejuvenated woodland nature path,
*  components which promote balance and imaginative play, and
* exercise stations.
~To see a complete list, please visit
http://nesgrows.com/playground-design/
To save on costs, create a custom schoolyard, and promote community involvement, NES GROWS is using a community build model.   
To reach our dream of rebuilding the schoolyard, we need to raise $150,000.  Our hope is to raise 10% of that through GoFundMe.
Please help us make our students' dream a reality!
Facebook:
https://www.facebook.com/NewburyElementarySchoolyard
Website:  www.nesgrows.com
Current playground  & schoolyard area: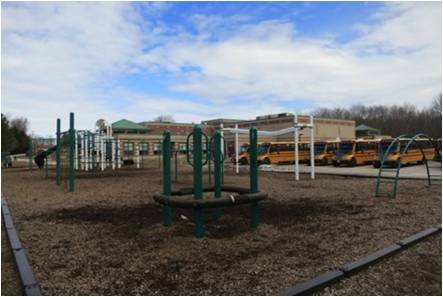 Organizer
Eileen Lynch Wallwork
Organizer
Newburyport, MA