The Movie B.S. Perpetual Lunch Fund
Have you ever been listening to
Movie B.S. with Bayer and Snider
 and thought:
Gee, I'd sure like to buy these fellas some lunch
? Well, now you can!
Introducing the
Movie B.S. Perpetual Lunch Fund (PLF)
, an easy way to drop a few dollars into the kitty so Jeff and Eric can go to lunch after the show every week, instead of just
trudging home hungrily
. (Pretend, for a moment, that Jeff and Eric go to a studio to record the show, and that it is always lunchtime afterward.) 
Five bucks, ten bucks, a million bucks -- however much you want to give will be
received with gratitude
by your humble podcasters (who
don't make any money on the show otherwise
, because who would pay for this?). Whatever isn't spent on lunch will stay in the account for
online storage fees
(we have 250+ back episodes available),
film festival travels
, and other expenses.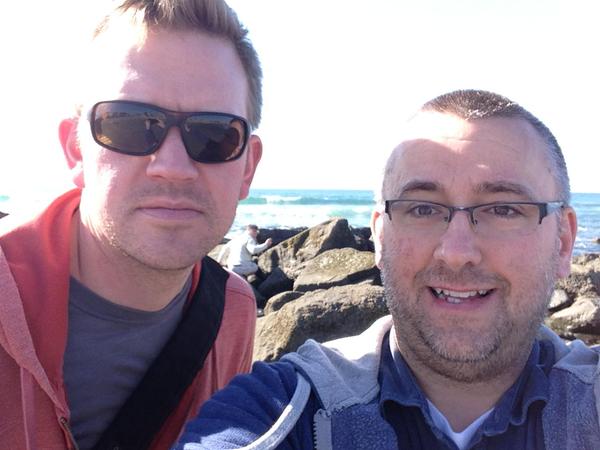 You can make a
one-time contribution
, or set up an
automatic monthly payment
. We put a "goal" amount because GoFundMe requires it, but the campaign is
open-ended and unlimited
. GoFundMe uses a secure payment system for debit and credit cards. (They don't take PayPal, though,
just to be difficult
.)
If you contribute
$25
or more to the PLF, we'll give you a
shout-out
on the show and
promote any business, website, event, or charity you want
us to (within the bounds of legality and decency). Just send us an email after you contribute and tell us what you want us to
pimp
. 
Thank you for
listening
to Movie B.S.! We hope you
enjoy
the show. We will definitely enjoy the lunch
!
Jeff & Eric
Movie B.S. with Bayer and Snider
at 
iTunes
Organizer
Eric D. Snider
Organizer
Portland, OR