Mom's Medical Fund for ALS
Hi my name is Abby. I am fortunate enough to say I am the daughter of one of the most
amazing
women I have ever met in my life, my mother Judy Albrecht-Bunting. Never in a million years did I think that I'd find myself writing this story, a story that details the struggles and hardships my family has endured this past year. In October 2016, I got a phone call from my mom, one I never expected to receive. Her voice was shaking as she told me she had just finished her last appointment, and a third doctor had confirmed our worst fears, my mom had ALS. We cried together on the phone, even hundreds of miles away, I felt the
intensity
of the hurt she was feeling, and all I wanted to do was wrap her in the biggest hug and tell her everything was going to be okay. ALS is a nervous system disease that weakens muscles and impacts a person's physical function. Currently there is
no known
cause of ALS, and there is
no cure
for this disease.

My mother, the woman who is the
champion
of my life, the
rock
and
supporter of my world
, and the very woman I aspired to be, was having to face one of the most unforgiving diseases out there. This isn't fair, I thought...how could such an
amazing
, God-fearing woman have to endure such pain and suffering. And like the selfless woman my mother is, she told me on the phone that day, "But I talked to the doctor after he told me, and I asked him if this disease is genetic...he said no, thank God you're not likely to get it!" Even as my mom's world was
crashing
around her, her first thought was—can my children get this disease from me? How
blessed
am I to have a mother like her. As the months have gone by I have seen my mothers condition
worsen
—the most noticeable difference was her inability to walk without support, this has declined rapidly since she was diagnosed, and I will say it has been the hardest thing for me to  witness. Although my mom's condition has worsened, her attitude remains
positive
and her
spirits high
as usual, continuously trusting God to bring her strength and healing, and that
His Will
be done in her life. 

Fast-forward to today. My family and I have continuously prayed for my mom's healing and guidance through these difficult times. A
ray of hope 
presented itself when I learned about an ALS study through a friend, and as of now my mom is going through the process to become apart of this
opportunity
. The study has previously been conducted in Israel, and results showed a stop to the motor degeneration process, and in some cases, the symptoms of ALS had been
reversed
(
definitely message me if you want to know more about the study
). Now in the US, the study is being held in several locations, but the closest place to where we live is in Massachusetts (a 9 hour car ride both ways). If/When my mom gets into the study, she and my dad will need to make that 9 hour car ride to MA
11 times
to complete the study in its entirety. Although the study itself is free, this does
not include
the cost of hotel stays, food, and gas.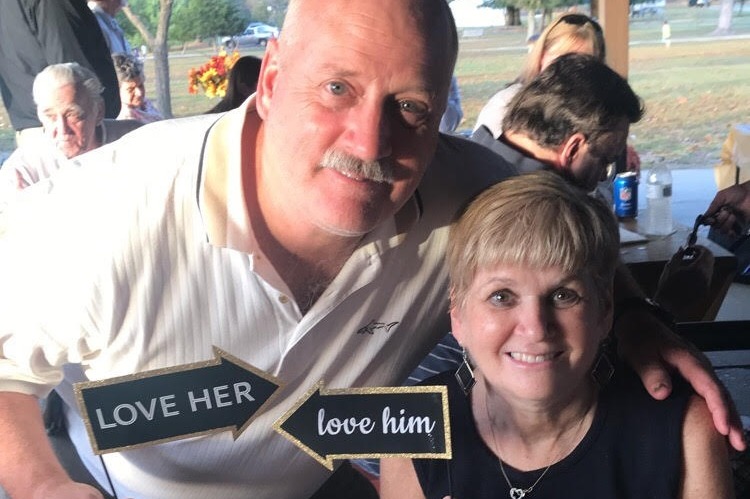 My dad is an
amazing
man, never have I seen such a hardworking,
dedicated
father/husband sacrifice himself the way he does. He has completely ALS-proofed our home, and although there are a few tight squeezes throughout the house, I am so extremely happy to say that my mom was able to keep her newly redone bedroom upstairs :) we currently have an elevator installed, many ramps, hand rails and a chair lift. My dad is
constantly
accommodating, fixing things up, keeping us all afloat...and does not seek a thank you or "
good job
" in return. He goes out to his shop, works on a project for our family, brings it in and makes our lives so much easier on a
day-to-day basis
. We often forget to really
appreciate
the caretakers that selflessly work to make life easier for their loved ones that did not choose to
fight
the battle they're in. I want to say
thank you
dad. Thank you for your
l
ove and compassion, for your
patience
with all of us. You have put us on your back and have never let us fall. You are my rock and my role model.

I appreciate you all letting me tell
my mother's story
. She is a loving and caring woman, and I would literally do
anything
for her. I just wanted to reach out and ask for you to keep my mom and our family in your
thoughts
and
prayers
, and if you feel called to help out financially, we would be
eternally grateful
for your generosity. Money received through this GoFundMe page will go towards my mom's medical bills, the study, and future medical aid she may need to receive in the challenging years to come. You all have been such an
amazing
source of
support
and
love
for me and my family,
thank you for all you do
. Every meal, visit, phone call, prayer, thought, donation, time spent, equipment moved/removed, and everything in between is appreciated so much, I honestly don't know how I can repay you all.
God bless.
"For I know the plans I have for you, declares the Lord, plans to prosper you and not to harm you, plans to give you hope and a future."Jeremiah 29:11