Interview with The Peak Magazine
‌
This is Iahnijah Opaleke, he started a MOBILITY MOVEMENT where he has personally donated his gently used prosthetics and mobility aides to kids just like him in redeveloping countries, where these items are in critical need.
Iahnijah was born with PFFD - Proximal Focal Femoral Deficiency, now renamed CFD - Congenital Femoral Deficiency.
Let me tell you his story........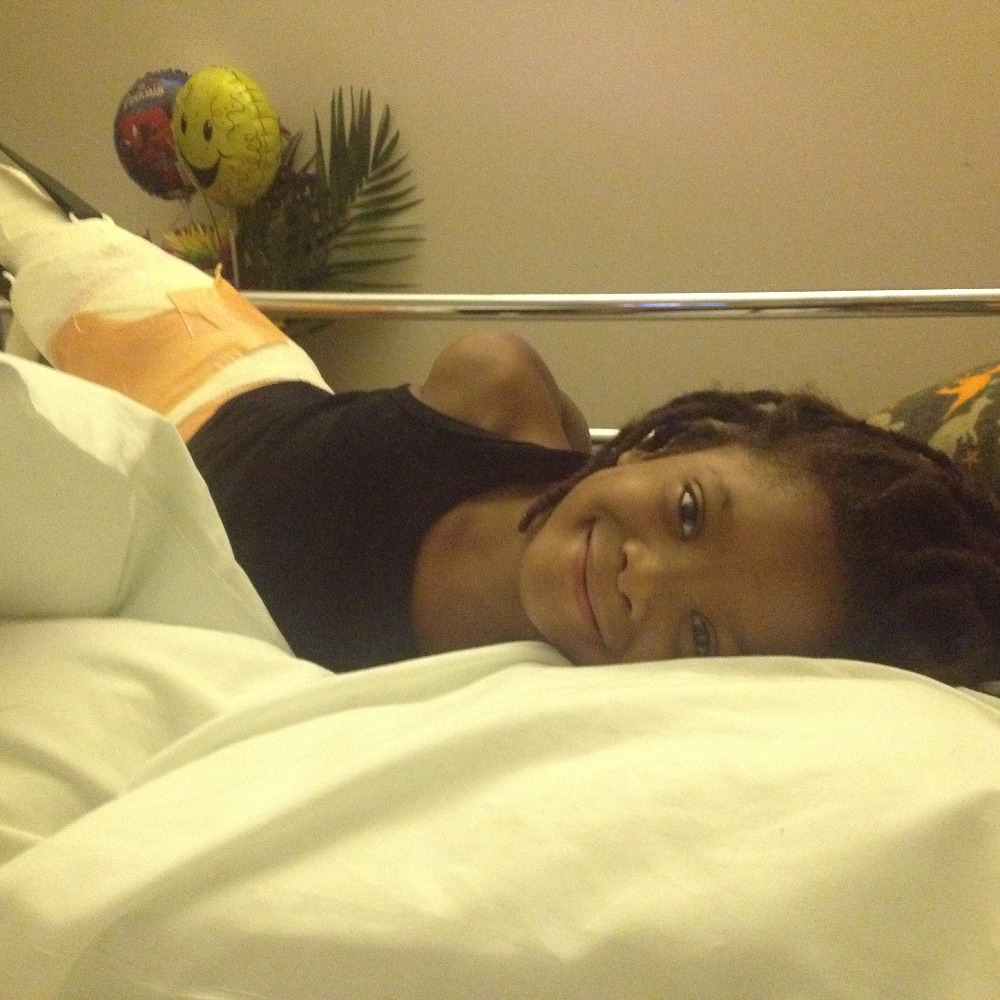 What a smile....only 24 hours after Super Hip Surgery (age 5 surgery #4)
Iahnijah has had 11 surgeries to date. 
WOW THATS ALOT!
Despite the adversity Iahnijah faces, he still finds the time and the heart to want to help others, like kids in Jamaica, Nigeria, Tanzania & abroad.
HELP him reach that goal.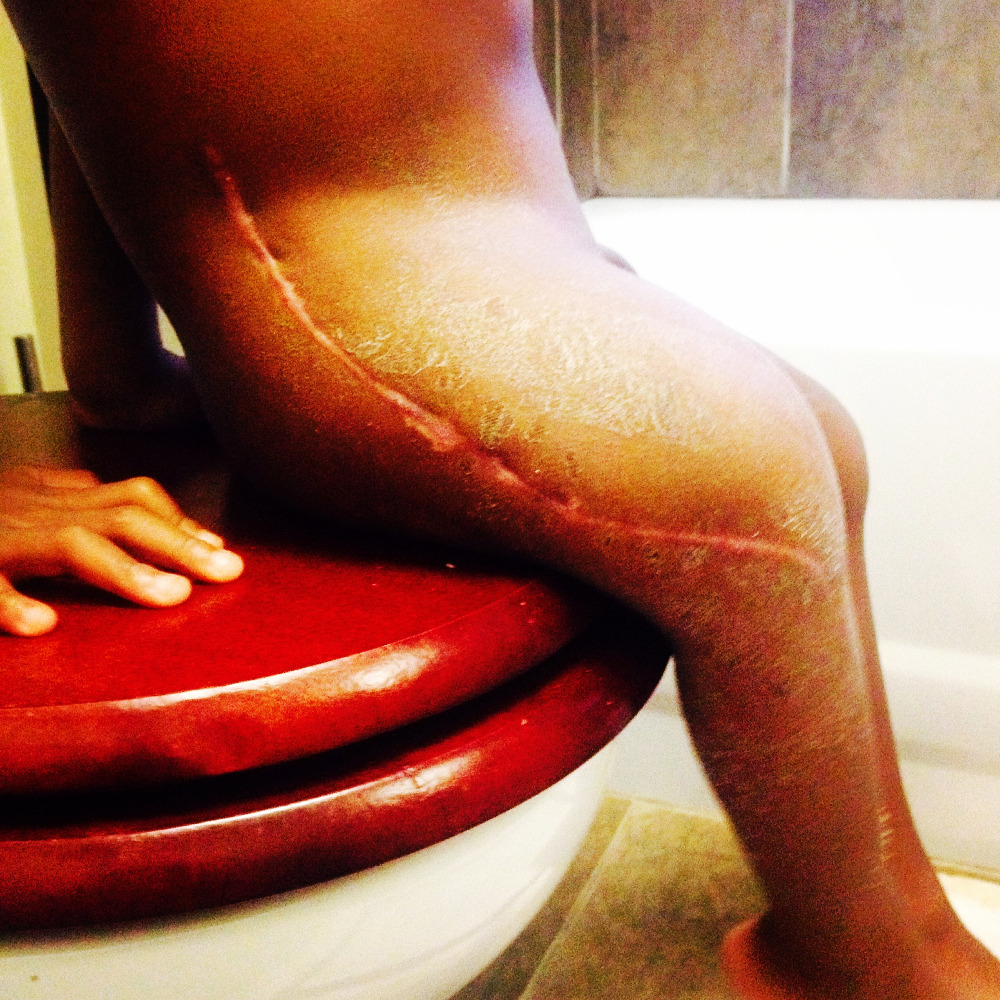 11 hours of hip surgery, 4 and a half months in a body cast, all lead up to a 4 hour bath and a 2 hour shower.  #priceless
He is only 9 years young, with the strength of a Lion.
Iahnijah is the face of HOPE
Iah started this Mobility Movement ♿️  to repurpose Prosthetics & various mobility aides  to people living with physical disabilities in redeveloping countries.
We started the Movement in Jamaica by donating 4 boxes of mobility aides and medical equipment to 3 orphanages by way of Non -Profit Organization 'C.H.A.N.C.E.S.' 
These 2, are being the change they want to see in the world and the lives of families living with physical disabilities.
Together, Tite & Iahnijah Opaleke have founded, PFFD- Prosthetics For Foreign Donation Inc..
They used the same acronym as his deficiency (PFFD) to create awareness about prosthetics and physical disabilities.
Every NEW prosthetic Iahnijah receives - gets repurposed to a kid in need! 
Some child will be able to run efficiently  just like everyone else with this repurposed blade runner.
Iahnijah currently has over 9 gently used prosthetics, and various mobility aides that are not in use.
Tite Opaleke(Co-Founder/Mom) tried to donate and repurpose these barely used infant limbs that cost in the range of $3,000.00 - $5,000.00. There was no such place in Canada found. This is one of the main reasons  Iahnijah and Tite created a resource, by filling that void with PFFD Inc..
Iahnijah is blessed to have medical coverage from Canada paired with the advocacy skills of his mother. Many other children in redeveloping countries are not so advantageous.
PFFD - Prosthetics For Foreign Donation Inc. facilitates mobility by creating equal access to recycled prosthetics and mobility aides, then donates them to redeveloping countries in critical need.
We aim to provide equal access to opportunities that contribute to ones well-being, and the betterment of the CommUNITY.
We are Soulfully rooted in the belief that we are all 'One People'.
Through Iahnijah's birth and the birth of this charity, we hope to raise awareness about disABILITY, prosthetics, mobility, repurposing medical supplies, and global change.
The gift of mobility comes wrapped with independence, and a renewed sense of dignity.
HELP US GIVE THAT GIFT! 
Fb.com/pffdinc
Twitter & Snapchat @pffdinc 
Iahnijah is changing the World, by just being himself. DONATE NOW!We are looking to raise $3,000.00 to start...and go beyond! These funds have already directly  helped to send mobility aides, prosthetics, and medical equipment to  Jamaica in 2016
we aim to reach Tanzania by December 2018 Mumbai  in 2020. And globally in 2030. 
http://peakmag.net/disability-justice/a-mobility-movement/
‌
Prosthetist/Orthotist in Tanzania  Tumaini Matandala @tmatandala with clubfeet patient. Tumaini made her shoes by hand.
We at PFFD have over 150 pairs of shoes for kids born with clubfeet, HELP US send these supportive shoes to kids who desperately need them!!!!
I know this is possible, as WE have already begun.
We are an entirely volunteer based charity and do it for the love.
We appreciate  you, and all the love & support.
Limb lengthening surgery. 6 surgical pins implanted/screwed into the femur for 6 months. His femur is 4.8 cm longer #success
Continued Peace, Love, & Light.
Join the Mobility Movement!
Follow Us! Like Us!
Fb.com/prostheticsforforeigndonationinc
IG: @pffdinc
Interview with Breakfast Television Winnipeg about who PFFD Inc. is, and what we do.
Organizer
QueenTite Opaleke
Organizer
Winnipeg, MB