My names Mistie and I am a single mother with a beautiful daughter who's my whole world.
I was diagnosed with a rare autoimmune liver disease called Primary Biliary Cirrhosis/Cholengitis 4yrs ago.
This liver disease basically sucks the life out of me. There is no cure for this liver disease I was diagnosed with. Even if I get transplanted it can come back.There are several horrible symptoms with this illness. One of them being that I  suffer from severe dry mouth.
4 yrs ago my teeth were perfect, but due to the extreme dry mouth my teeth are crumbling out of my head. My teeth were so perfect and white.. when I had to have my first set of teeth pulled they couldnt match them due to how white they were even with the decay that was there.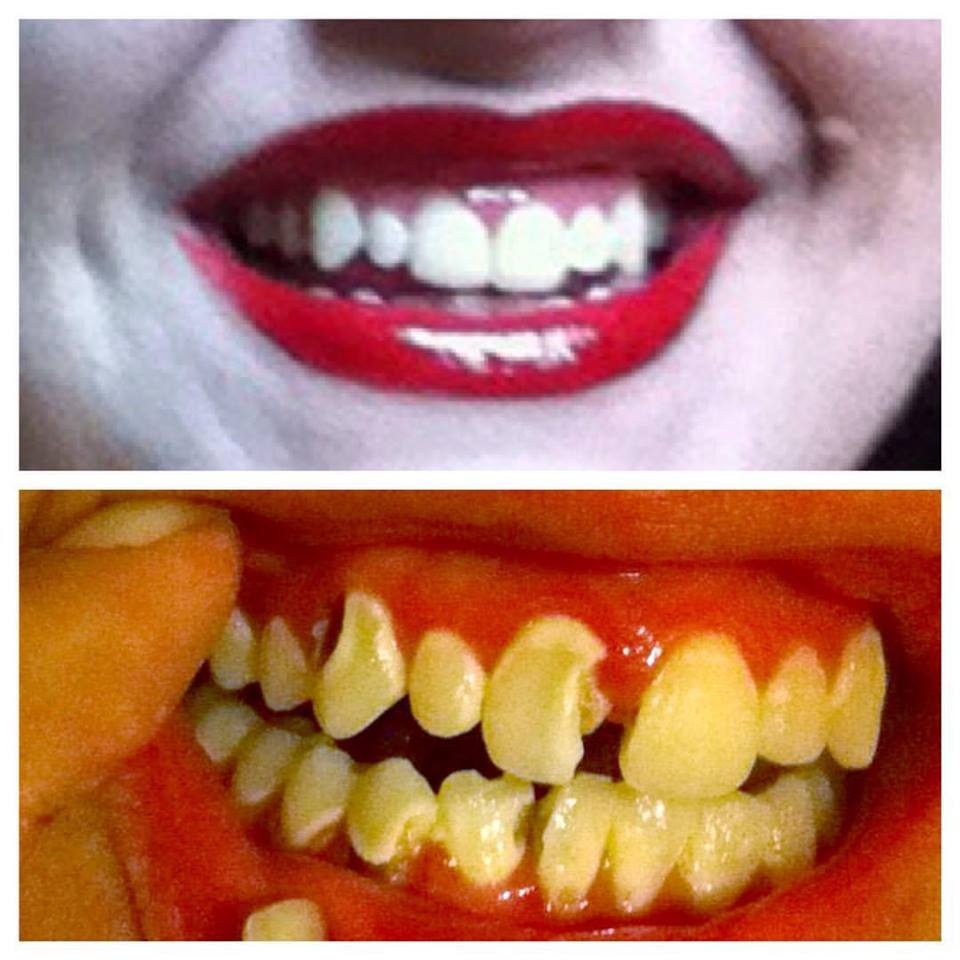 The 1st time I had my teeth pulled it was all of my front ones. I was made beautiful partials that were amazing.
I was so excited and happy to have the pain of those teeth gone. My dentist did an amazing job making them look as close to my real ones as they could. 
But sadly because of the dry mouth and liver disease I can no longer wear my partials due to the fact the rest of my teeth are cumbling. So now I have to walk around without my partial plates which is taking a huge toll on my self esteem & the way people view me. 
This picture doesnt show all the decay. But every tooth that is left is crumbling. I can no longer wear the bottom plate due to my teeth shifting and each time I wear them something breaks. My top plate gets caught in the teeth and I have to dislodge them which breaks my teeth more everytime I have to wear them. 
I am a photographer by trade and I can not work looking the way I do. Most people pass me off as a drug addict due to my appearance and that is not the case. Ive never done a drug in my life. 
That being said.. 
Helping me fund my mouth being fixed it will not only allow me to work again, so I can make a living for my daughter and I. But it will also help my own self image. 
I would really like to get my mouth fixed before Christmas. That would be an amazing present for me to start off 2018 with my mouth fixed. 
Thank you in advance for any and all donations made.
I am truly blessed if any of you choose to donate.

Organizer