Miss Kisses' Children's Book
MISS KISSES: THE PUP WHO TURNED PINK
A children's book written by KITTEN KAY SERA
Illustrated by FURJAY

www.misskissesxo.com

Hi there, my name is Miss Kisses! I'm a pink pup and I live with my mom Kitten Kay Sera in Hollywoof, California. Mom adopted me when I was just a little pup and uses beet juice to color my fancy fur in my favorite color....pink. But don't worry, it's totally safe and vet approved.

So, what's this campaign for? I have a big dream that I need your help with!

My mom and her friend in Australia named FurJay wrote and are now illustrating a children's book about me! The book will be titled "Miss Kisses: The Pup Who Turned Pink". Mom's friends have always said to her "You need to write a children's book based on you and Miss Kisses", so she finally did it. She teamed up with FurJay and began making this a reality. The book is for children aged 4 to 8 years old, but everyone will enjoy it! The only thing we need now are the funds to bring it all to life, with your help! This cannot happen without your support. We want this book to be released in time for Valentine's Day ( paws crossed!)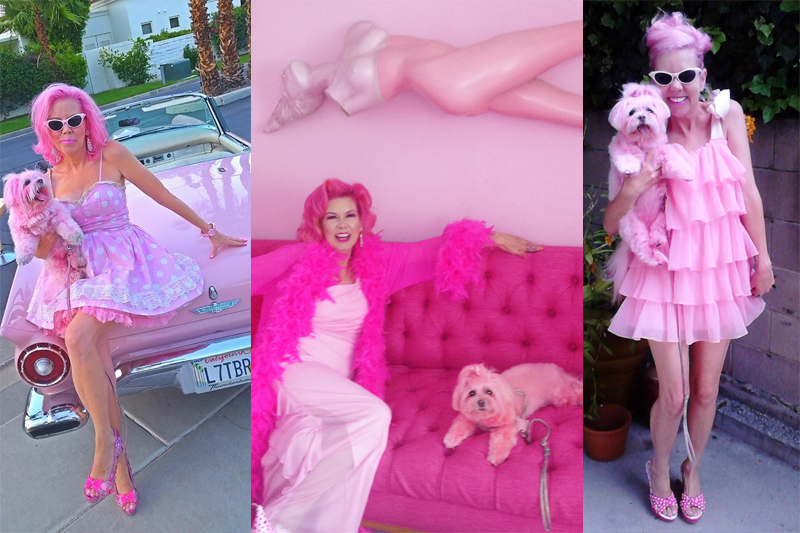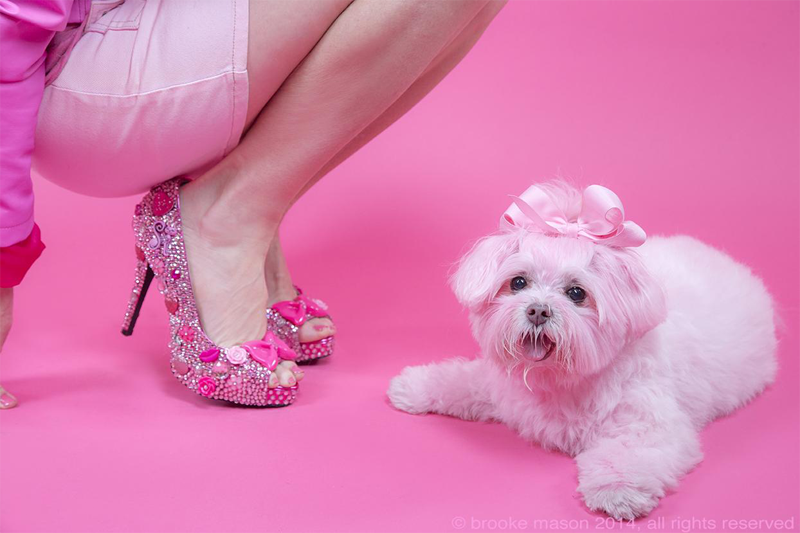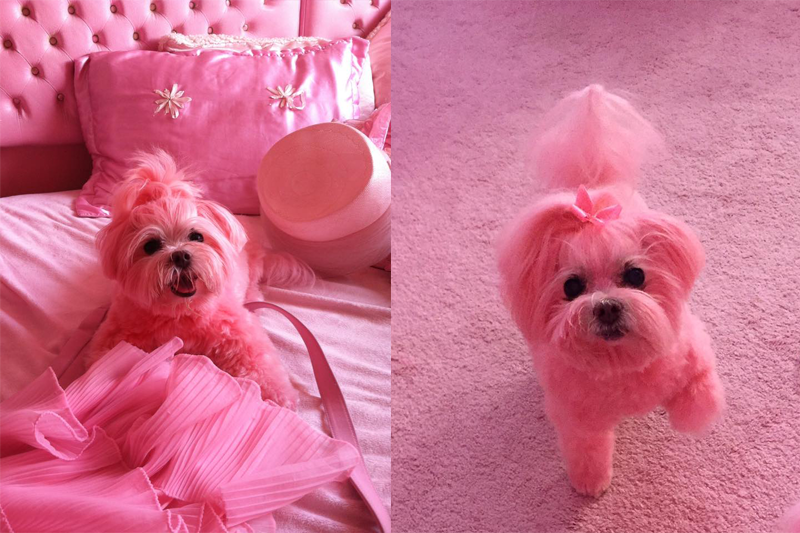 The book is about my exciting adventures with my paw-some furr-iends, how I got to Hollywoof from a small town living in a carnival with no home.....and how I turned pink! It is an uplifting story about friendship, loyalty and dreaming big...no matter how far out of reach your dreams may seem!

Check out these concept illustrations by FurJay. He has drawn me, my mom and all my furr-iends who are featured in the story. The book will be filled with bright, vibrant and fun illustrations that your children will love. This is a drawing of my mom he did! Doesn't she just look pink-credible? *Bark Out Loud*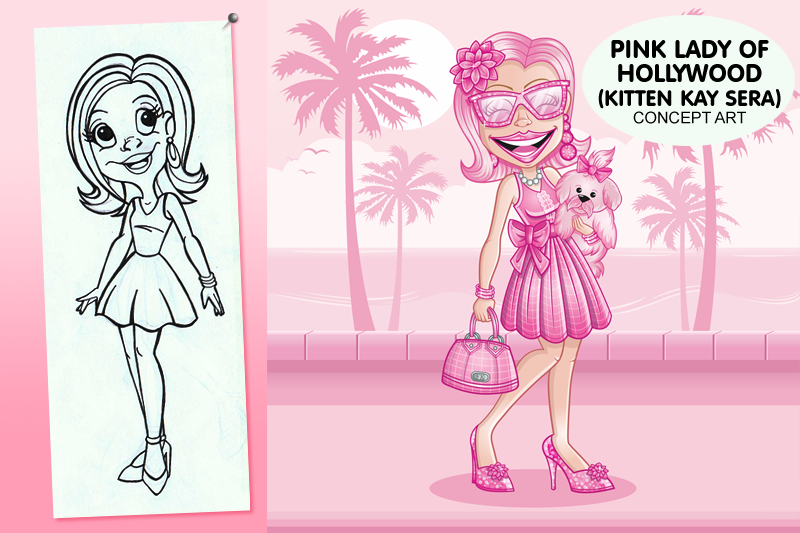 Here are drawings of me; Miss Kisses. I greet everyone with a kiss and that is how I got my name! In the story, you will see how I became the me I've always wanted to be.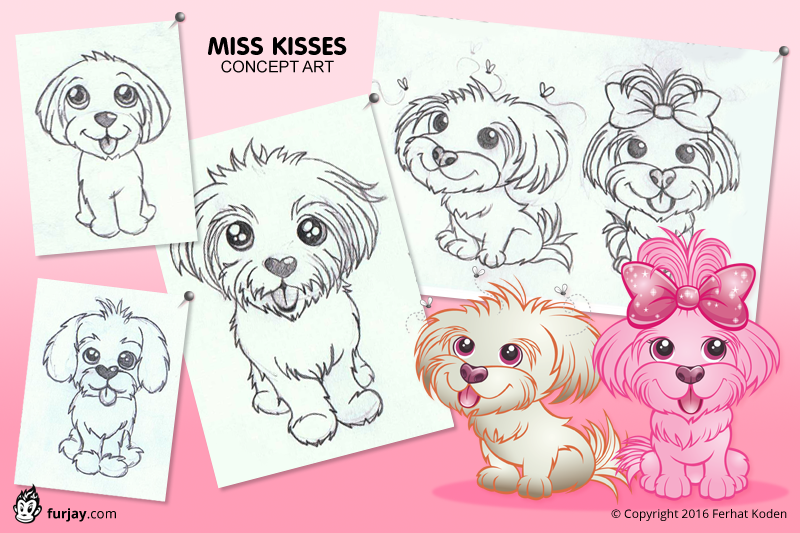 Meet Dilly the armadillo from Texas, who is tough on the outside, but a big softy on the inside.



Here's Bandit, the rambunctious raccoon, who loves to play a tune. He entertains us all whilst playing his banjo and putting on a show.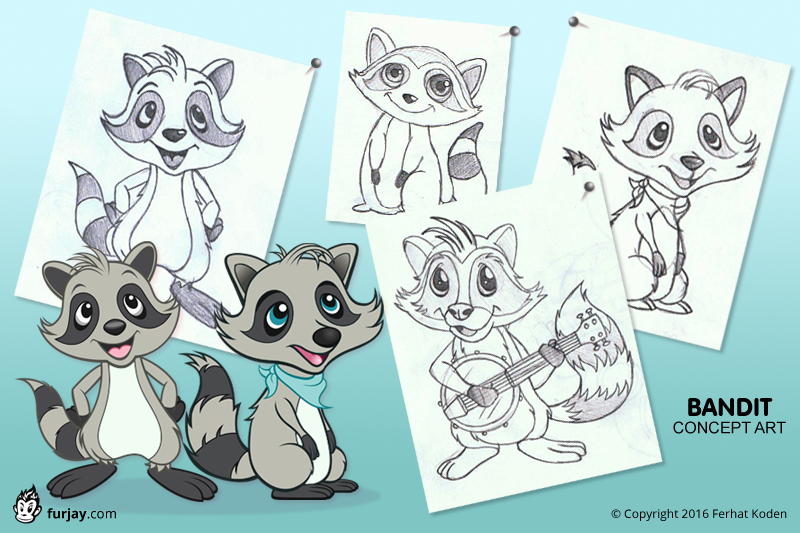 Finally, there's Bern and Birdy. Bern is a Saint Bernard dog and his best friend Birdy is a Love Bird, who is always perched on his head. These two are inseparable!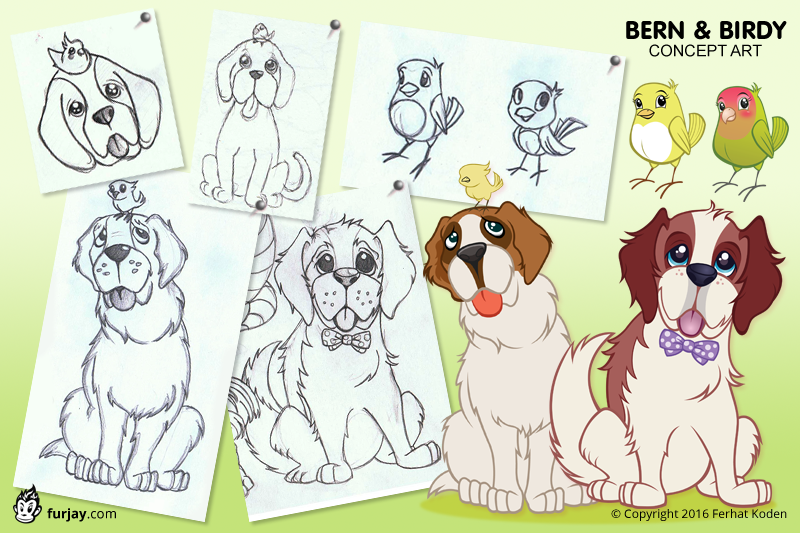 What happens to the money raised, you ask?
All of  the funds will go toward the book to be produced & printed with a hardcover & in full color! We also hope to make  some fun promotional materials, like stickers and cool stuff!
NEW ADDITION :  We also need a barcode and ISBN to sale book in retail settings. A nice photo for the bio but the photo is not being donated so we need to pay for image usage. 

This is the first step. We hope to pitch the idea to bigger publishers to make the book more accessible and available to children all around the world! Ultimately, our goal will be to try and get retailers to stock the book.

Copies of the book will be donated to hospitals (The Royal Children's Hospital in Melbourne) and even school libraries.

DONATE $25 OR MORE..
Have your full name printed in the book! We will have a special "Thank You" page dedicated to you and others who donate $25 or more. If you don't want your name printed, please let us know. The deadline for this incentive is Dec 2016 . So get in quick, because we won't be able to add your name in the book after this date.

DONATE $200 OR MORE..
You will have your name printed in the book on our special  "Thank You" page as well as a copy of my book with a pawtograph from me! My mom will sign it for you too!

So if you want to donate, that would be paw-some! Every cent matters and will help my dream come true and hopefully continue my pink-tastic adventures in future books! 


Lots of hugs and pink kisses,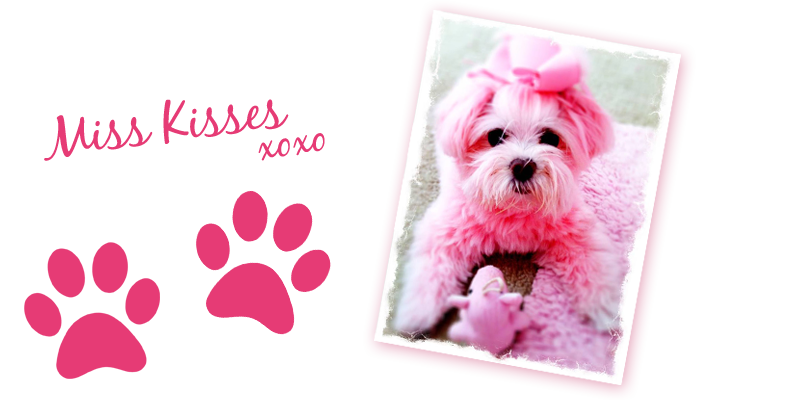 ---------------------------------------------
Miss Kisses: The Pup Who Turned Pink
www.misskissesxo.com

The Pink Lady of Hollywood:
www.thepinkladyofhollywood.com

Kitten Kay Sera Fan Page:
www.facebook.com/kittenkayserafanpage

Miss Kisses' Facebook Page:
www.facebook.com/misskisses111

Illustrator's Website:
www.furjay.com

Organizer