Miriam is a 32 year old mom of two from Abbeyfeale, Co. Limerick. She is married to Pat Fitzgerald from Castleisland, Co. Kerry, where they live with their two boys Noah (10) and Joshua (5). They both graduated as primary teachers from Mary Immaculate College, Limerick where they first met. Miriam teaches in Dromtrasna NS, Abbeyfeale. Pat teaches in Cullina NS, Beaufort, Killarney.
Miriam and Pat are very fortunate to be surrounded by a close and loving family. Miriam's parents James and Bridget Joy live in Abbeyfeale, while siblings Raechel, Eoin and Damien are all close by. John and Karen Fitzgerald are Pat's parents who live in Castleisland, close to his four sisters Lorraine, Sarah, Aoileann and Úna.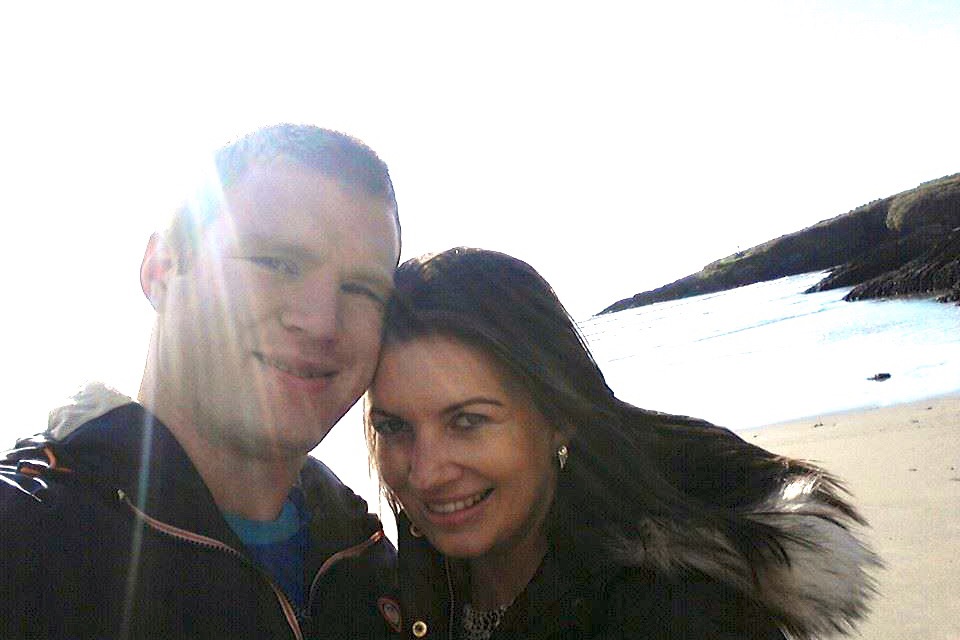 In May 2017, Miriam's world was rocked when she was diagnosed with triple negative breast cancer. Her story since then has involved a range of treatments including two surgeries, along with multiple rounds of fortnightly and weekly chemotherapies. Unfortunately, these treatments have not been successful and this extremely aggressive form of breast cancer has now spread to her brain and her lungs. 
The only option for Miriam is a change of direction with her treatment. Immunotherapy is a new treatment option that her oncologists have agreed is her best hope. It is however very costly in this country. Sadly, right now the only way for Miriam to access it is by paying for it privately herself. This will cost a staggering €7000 every three weeks for an indefinite length of time.
Cancer has changed Miriam's life drastically. It has had a devastating effect on this young couple and their family. While they have an extensive and supportive network of family and friends, with this GoFundMe page we hope to reach beyond this to an extended community for your support. Our goal is to raise the funds needed to access this potentially life-saving treatment needed to continue this next stage of Miriam's treatment.
The turbulent course of her treatment has led her to this point where she feels she must now share her story. All of this is for one reason only and that is to be able to live happily and healthily with her husband and two boys.
We would all be extremely grateful for any donation you could make to help Miriam, Pat, Noah and Joshua – no matter how small.
 Our sincerest thanks from the Joys and Fitzgeralds.