Help Blind Immigrant After Tragedy


Fund a Christmas Miracle: Help a Blind Refugee Support His Family after Tragedy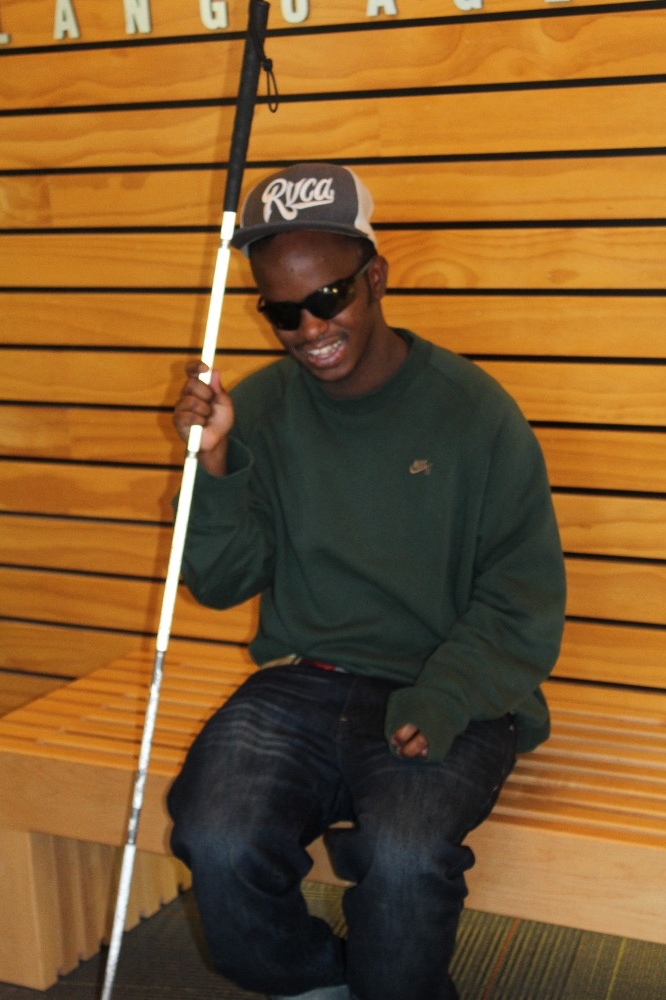 Meet Yasin. He is a charming, sweet and intelligent young man who has worked hard to fight for his bit of the American dream. Yasin along wiht his mother, sister, and brother, came from Somalia as a refugee to try and establish a new life for themselves here in Denver, Colorado. Starting over in a new country with limited language skills is difficult enough, but it is nearly impossible when one is blind as well. Yasin is currently a student at the Colorado Center of the Blind, as well as taking English proficiency classes at Spring International Language Center, and is destined to graduate from the former institution in the coming months leaving him  to his own resources.
Sadly, Yasin's mother, the sole bread winner in the family, perished in a tragic car accident over the Thanksgiving weekend. At 21 he now finds himself the guardian of his 17 year old sister, who is also in the hospital following the accident, and his 12 year old brother. Unfortunately as a visually impaired, full time student who is currently unemployed, he will be hard pressed to make ends meet with two additional mouths to feed.
Please Donate to Help With:·         Funeral Expenses·         Medical Bills for His Sister·         Living Expenses for Yasin and His Siblings
This will no doubt be a sad holiday season for the Mohamud family. But perhaps, with enough small contributions from those who have the spirit of giving still in their hearts, his burden will be eased some. While you are fighting your way through an overcrowded toy store, burning through trays of cookies and cursing your lack of gift wrapping skills, please remember that these trappings are merely an illusion of what the Christmas season is all about. So if you want to remember what this time of year should be about, please rekindle the flame of joy and giving in your heart by helping create a Christmas miracle for Yasin and his family.
Another way you can assist:
For those who are uncofmrotable donating money directly to his fund, another suggestion is to donate gift cards at places where he frequents, such as Walmart (where he does his primary shopping). If you are interested in persuing this avenue instead please send gift cards to:
Spring International Language Center
c/o Yasin Mohamud
2575 W. Church Ave.
Littleton, CO 80120
Again, thank you for all your support!
Newspaper Article:
In case you are interested in reading more about Yasin's story, you can find it at the link below.
http://www.littletonindependent.net/stories/Refugees-path-takes-wrenching-turn,203757