Mind Mix Radio Station Development
Hi Everyone!  Cyrellys, Producer for Mind Mix Radio (MMR), here.
  Mind Mix Radio has grown from the educational hobby it started off as in June of 2016.  I have reached the limit of what I can do by myself to take it to the next level without some assistance which is why I've opened this presentation and appeal.  I would be truly grateful if you might take the time to read further about my creation and consider assisting the needs of my ongoing project.
I'm a housewife, rancher, and homeschooling parent in rural Montana, who built an internet radio micro-station out of yard-sale and resale found electronics and with the assistance of some wonderful open source software (Voicemeeter Banana, PlayIt Live Broadcasting Software, WinFF, Audacity, and others), MMR has surpassed many hurdles such as limited available rural bandwidth, rotating IP and encryption issues due to changes in the security requirements of the internet among others, to finally achieve a stable 24-7 audio stream and platform.  LISTEN HERE! 
I've been the sole developer, show-host, marketer, social networker, and graphic artist for the station since the beginning and have assembled the associated website (
mindmixradio.com
 ), a chatroom (
Mind Mix Radio Chat
 ) which is embedded in the
Listen Live Page
 ,  next to a variety of flash and html audio players, and programming news.  
The station is unique in that it presents content almost never heard on mainstream broadcast radio such as:  alternative paradigm talk, literary filk, folk-rock, sea and space shantys, steampunk, irreverent (political filk), parodies, epic gamer favorites, fandoms, old-time radio shows (Cinnamon Bear!), selections of street music, educational (paradigm documentaries), alt-media news reports, and more, all presented from the "Old World Celtic' world-view.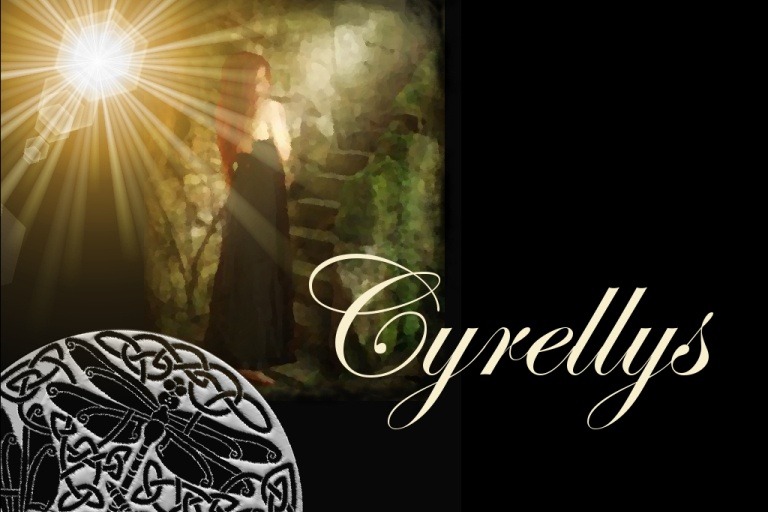 Can you remember the last time you heard the art of the folk-rock group "Miracle of Sound" or the classic filk of Leslie Fish or on ANY radio station?  Or where did you last hear analytical discussion of the #QAnon content in the same 24 hours with a book review featuring the work of Valdemar (exopolitics), or Wes Penre (exotic technology), or Anthony Sutton (classic conspiracy history) i.e. perhaps Sutton Bones?  This is the flavor of unique content Mind Mix Radio is designed for...a good dose of something you'll probably never hear anywhere else!  I am the granddaughter of a professional educator; a granddaughter who spent her early childhood in a large home filled wall to wall with books!  I've continued the tradition of celtic intelligentsia in my own family via classical content and ongoing perusal of the intellectual path-ways, literary landscape, and literal landscape, passing it on to my children in many different ways.  This radio station is a huge part of that for my family and the kids have fun helping out with things like monitoring the stream, watching the chatroom during live shows, and creating entertaining voice-overs.  
MY VISION FOR THE STATION
Mind Mix Radio Banner Video at Facebook
The vision I have for the radio station is as a generational family entrepreneurial endeavor that can offer an engagement for my entire family, including future activities such as promotional broadcasting at local Montana fairs, parades, and other events.  You see, I have already assembled the equipment for the broadcasting to travel and participate in public events, particularly within Montana where future generations may have the opportunity to encounter the living celtic culture I grew up with...a culture where being a verbal warrior nerd is actually very cool!
The selection of role models in our society today seem to be shrinking all too regularly.  The intellectual tradition of our nation is rarely on the mind of the average person as our people struggle with day to day survival.  While my family is admittedly in technical terms 'low-income' we work hard, create our own income thru entrepreneurial endeavors and networking, and we pass the infamous work ethic and philosopher-king tradition (academic) of our forefathers to our children.  My family wishes to share that with the world.  Radio is the perfect medium to do so.
CURRENT STATE OF AFFAIRS
When I first started the radio station as a hobby, the condition for support of that hobby, per my family was that this never drained our ability to pay our living expenses, and that it never took the family into debt.  I have diligently kept that promise.  The little bits of money I've invested over the last 2 years was either from my personal 'play' money or the typical gifts one collects for birthdays or Christmas.  Instead of buying myself a new pair of pants, I rummaged in a hock shop for a amplifier I could haggle down as low as humanly possible!  Instead of buying a candy bar or soda pop throughout the year, I paid for the dedicated url for mindmixradio.com  That kind sirs is how I've done it.  Skipping the luxuries and investing it in something meaningful and more worthwhile.  Open Source Software resources have been absolutely wonderful freebies and I can't say enough good about the developers to do them true justice!  So yes I shamelessly praise them.
Right now I use a dedicated room in the basement of my home for the broadcasting studio.  For the short-term (1 to 1.5 years) this is at my disposal.  Beyond that however, I will need to prepare ahead of time for a move to a commercial location in town (rent, electrical, internet service, phone service, signage) or to build a broadcasting shack on my family's mountain property up on the ridge (location is just a few miles south of home on 40 acres with a clear view to the south for satellite/cell connection) since this property is where the family home is going when my better-half retires! (we currently rent)  That is the point at which the station will have to become self-sustaining. 
I'm sooo close!
I have completed all of the development of the required equipment at this point, barring a few non-essentials on the wish list THAT is essentially done.  (the gas-powered electrical generator for the mobile part of the system was the last piece to arrive!)  I even have a serviceable travel trailer and a truck that can pull it.
The social networking is set up.  Mind Mix Radio is on Facebook, Twitter, own website, StreamFinder, Open Minds Forum, Gab and a variety of other minor locations.  
Communications Systems are set up:  Skype, Hangouts, ConferenceCalling, VOIP, dedicated email.
Station artwork is satisfactory:  logos, banners, business cards, ad-templates, etc.
What is not satisfactory that I must complete is:
1.  initial seed money for the administrative fees to attain the copyright licensing.  Marketing and the sale of advertising would cover subsequent years.  The sooner I can address this financially the better.
2.  seed money to build the broadcasting studio on our property.  We have the experience and knowledge to build since our personal business is as building contractors, but I am in need of cost of the materials.  I have the location, the electrical generator.  The studio 12x12 or 12x14 would need concrete for footings, wood for the framing, a metal roof, insulation, wiring for my current configuration, siding, doors, windows.  The structure would consist of a main room for onsite broadcasting, and an attached shed for the generator, batteries, electrical conversion unit, and breaker box.  
*there is zero space in the home we've built on the property for the station at this time.
Yes, (wry humor here) I could spend 6 months breaking apart freebie pallets and build a pallet house with salvaged wood, but the time and energy could honestly be better spent on the content of the station, marketing, generating advertising revenue, events, connecting with interested parties, interviews on air, and so on.  You'd be my hero if you could save me another a date with a hammer!  I've pulled much more than my own weight in nails over my 48 years of life, and I cringe at the thought of it!  Help!
-- 2018 construction project in progress.  Siler LLC, East of Craig MT.
Building on my personal property would limit future expenses unlike going full conventional business on a commercial property in town.  The primary perk of internet based radio is you can put your broadcast studio ANYWHERE! 
Income generated by the internet radio station as a fully functioning enterprise would cover the fuel for the generator, so that is not a concern for me.  And!  If it were on the property there would be no hari kari trip down the mountain in winter daily to operate the station.  I've got an old snow mobile for around the homestead!  Lol.  My 'stuff' is serviceable not pretty so please forgive me if I don't provide the photos for everything!
So this is where I am currently at and I'm estimating the seed money needed would be roughly around $5000 to cover both facets needed.  It would guarantee achieving sustainability within the time frame I have available; roughly 1 to 1.5 years per my husband.  So I have some time to assemble the seed money.  This is not in an instant crash and burn crisis.  There's time to do it right.
ABOUT ME
I walked away from over 10 years in the national construction project management arena over 15 years ago to retire here in Montana to focus on my family.  Family is very important to me and we have been building here with generations of the future in mind. I have an unfinished college education and I am something of a jack of all trades; sometimes a horse trainer, sometimes a paradigm analyst, sometimes an author and internet commentator on cutting edge topics. 
I've created the following organizations:  (2011) Manticore Group - a private 50+ member professionals internet based information exchange and analysis network on the historical and real time events of the national corruption; (2009) Compass Morainn, a Association of Exopolitical Mediators (currently gone dark/private/unpublished since 2012), and Mind Mix Radio. 
-- photo Elias Alias introducing me to his good friend G. Edward Griffin author of The Creature From Jekyll Island: A Second Look at the Federal Reserve (5th Edition).
I've been featured for my expertise on radio shows like Susan Lindauer's the Covert Report on Truth Frequency Radio, and on the MicroEffect, a broadcast and internet radio station heard out of Idaho across the Liberty Community nationally.  My mentors include several well known personalities in the knowledgeable landscape.  I have no shortage of encouragement where the radio station and broadcasting is concerned!
-- Cy's Anon Banner donated to the autists spring 2018.
I am at everyone's service for answering any questions you may have about this next step in evolution for Mind Mix Radio.  I would be deeply grateful for any assistance small or large any party might be willing to provide.  If you'd like more information or a closer look at the station, you may contact me at my email which is also my paypal email, and/or you may use the following links.  The fastest way to reach me is via email.  The next fastest is private message at Twitter (@mindmixradio).  I'm available by phone upon written request.
MIND MIX RADIO: 
http://mindmixradio.com
DIRECT STREAM:  
http://streamfwd.com/n3Jnl
LISTEN at STREAMFINDER:  
https://www.streamfinder.com/streaming-radio/mind-mix-radio-mt/65373/#.W3jpkuhKjIW
TWITTER:  
http://twitter.com/mindmixradio
FACEBOOK:  
https://www.facebook.com/mindmixradio/
ARCHIVE at BITCHUTE: 
https://bitchute.com/channel/bbCO7iM4lfr6/
-- photo "Zipperdoodle" helping with broadcast of Mind Mix in the Evening...
Organizer
Cyrellys Geibhendach
Organizer
Cascade, MT