Remembering "Uncle" Mike Hainey
On Saturday, September 8th 2018, Michael Hainey — "Bubba", "Papa", or "Uncle Mike" as many in the family called him — played with family and friends in the Building Officials Association of the Treasure Coast golf tournament in Fort Pierce, Florida to raise money for college scholarships.  
After a fun filled round on another beautiful Florida day, he went to grab few drinks with everyone at the Boozgeois Saloon, a nearby pub.
On their way in, there was a verbal exchange with a stranger in the parking lot.  As Uncle Mike and friends went to enter the bar, this man — recently released from prison —  approached Uncle Mike and attacked him.
On September 11th, 2018 at approximately 3pm, Michael Hainey was declared dead.  It was ruled a homicide.
The aftermath of this event has been absolutely devastating.
When Uncle Mike fell from the surprise hit, he fractured his skull and suffered a heart attack.  Even though his friend immediately started CPR, and even though the Fort Pierce Police & EMT's were on the fast on the scene, his brain suffered from a lack of oxygen.
This caused swelling around the area of the fracture, and some brain bleeding that had a devastating effect on his brain.
The only course of action was for the medical staff to get him COLD.  They induced hypothermia to preserve as much brain tissue as possible, and to help Uncle Mike's body recover.
Even though his heart recovered from the heart attack, and even though his vital signs recovered, he formed another brain bleed and suffered from multiple strokes.
On top of that, his brain swelled further, going into his neck, and ruined our hope for a recovery.
At this point, the friendly and fun family man that we all know and loved was left 100% braindead.
Who knew a trip to the 19th hole could lead to all of this?
Even though his attacker is still at large, there is some good to come of this:  The family has decided to donate Uncle Mike's organs, which we know he would love.  He would be very happy to help save a complete strangers life — no questions asked.
In some way, it's like he's living on through the gift of life he's giving…
Plus, the wonderful non-profit Life Alliance is paying for all of his medical expenses from the time the organ donation decision was made, right up until the end.
Unfortunately, that doesn't cover all of the expenses.   His Soulmate, his wife, Aunt Denise is overwhelmed with these expenses that risk burdening her for the rest of her life.
Since Uncle Mike's job didn't offer health insurance, he will likely be billed at full price for the ambulance ride, the medications, the numerous treatments, cat scans, x-rays, blood tests, etc.
The rough estimates from the hospital for an uninsured heart attack patient is as high as $49,133 — which doesn't include the dozens of other tests and treatments he needed for his brain damage.  We're hoping that a portion of this is covered under insurance since he was recently married, but we haven't gotten any answers yet. It's possible that 
this can cost as high as $200,000 for a grieving widow on a single income.
That doesn't take into account the funeral costs, and the need for a cushion to allow her time to properly grieve for her best friend and husband.  I'm not sure how the world expects a hard working blue-collar family to have a cushion to handle life events like this, but this is now her burden to bear.
Michael Hainey was a devoted son, loving father to his 6 children in their wonderful blended family, caring brother to his 5 brothers and sisters, playful grandfather to his grandson, lovable uncle to his 16 nieces and nephews and 15 great-nieces and nephews, and the best friend to his bride Denise.
Michael, was a friend to more people than I can mention here, and will be dearly missed by all.
"If you don't have an Uncle Mike, you do now!"
Your generous donation, along with a plea for help to your friends and family can go a long way in taking the financial burden off of the family so they can focus on properly grieving this wonderful man and healing emotionally.
Please donate and share this, so we can honor Uncle Mike and support his family through this tragedy.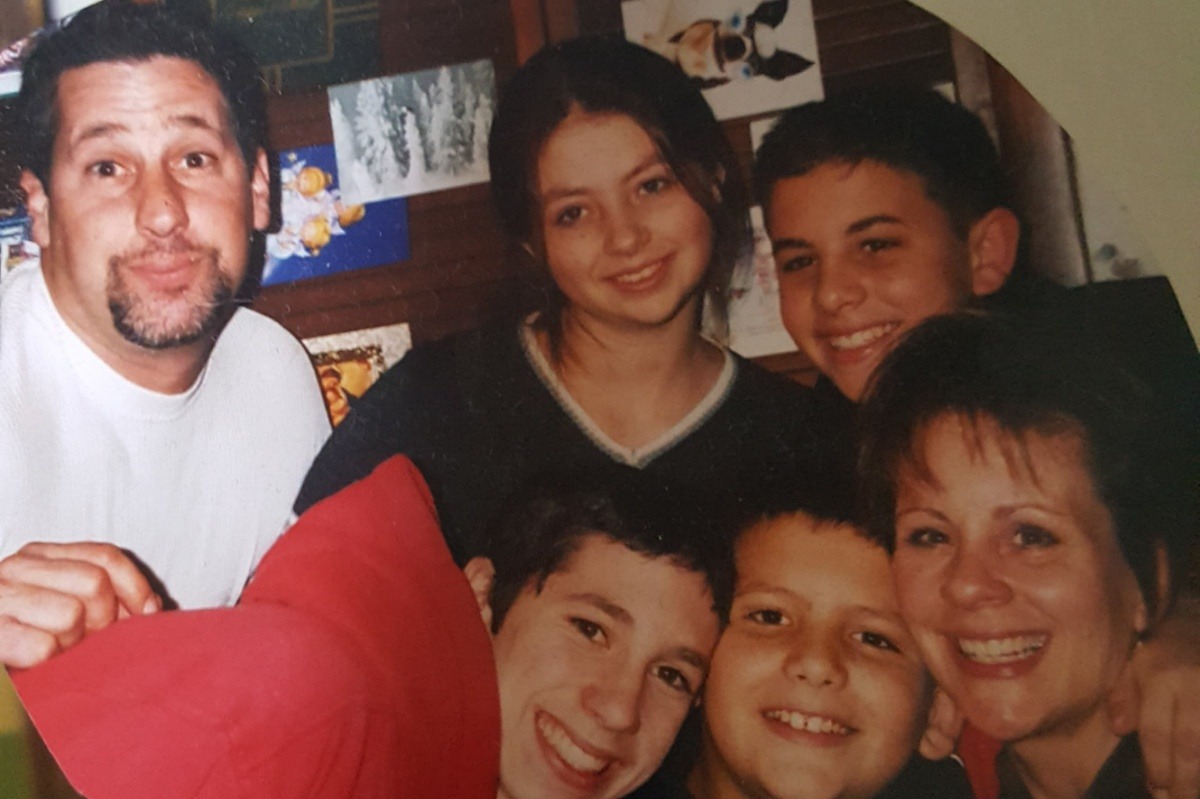 Organizer and beneficiary