Mighty Real/Queer Detroit
Mighty Real/Queer Detroit
The curators of Mighty Real/Queer Detroit, an exhibition of LGBTQ+ art to open in June 2021,  have set-up this GoFundMe page to cover the expenses of mounting and promoting the exhibit, including the publication of an exhibition catalogue. Those contributing $100 or more will receive a complimentary catalogue featuring the works of over 100 artists and five interpretive essays. Your contribution, in any amount, will cover exhibition-related expenses as well as the production of a catalogue, which will provide an enduring record of the show's artworks and curatorial perspective.
The Mighty Real/Queer Detroit exhibition gathers together, for the first time, a grand-scale representation of the range and depth of Detroit queer art and will occur in multiple galleries simultaneously, including two evenings of music, film, spoken word and performance work at the Detroit Institute of Arts. Confirmed galleries include: Collected Detroit, Galerie Camille, Hatch Art, M Contemporary Art, Norwest Gallery,  the Scarab Club, the Anton Art Center, and Artcite in Windsor, Canada.. 
The exhibition catalogue will feature the juried works of 100 plus artists as well as important essays by Dr. Tim Retzloff,  Dream Hampton, Dennis Nawrocki, Eve Kurcharski, and the project's director, Patrick Burton.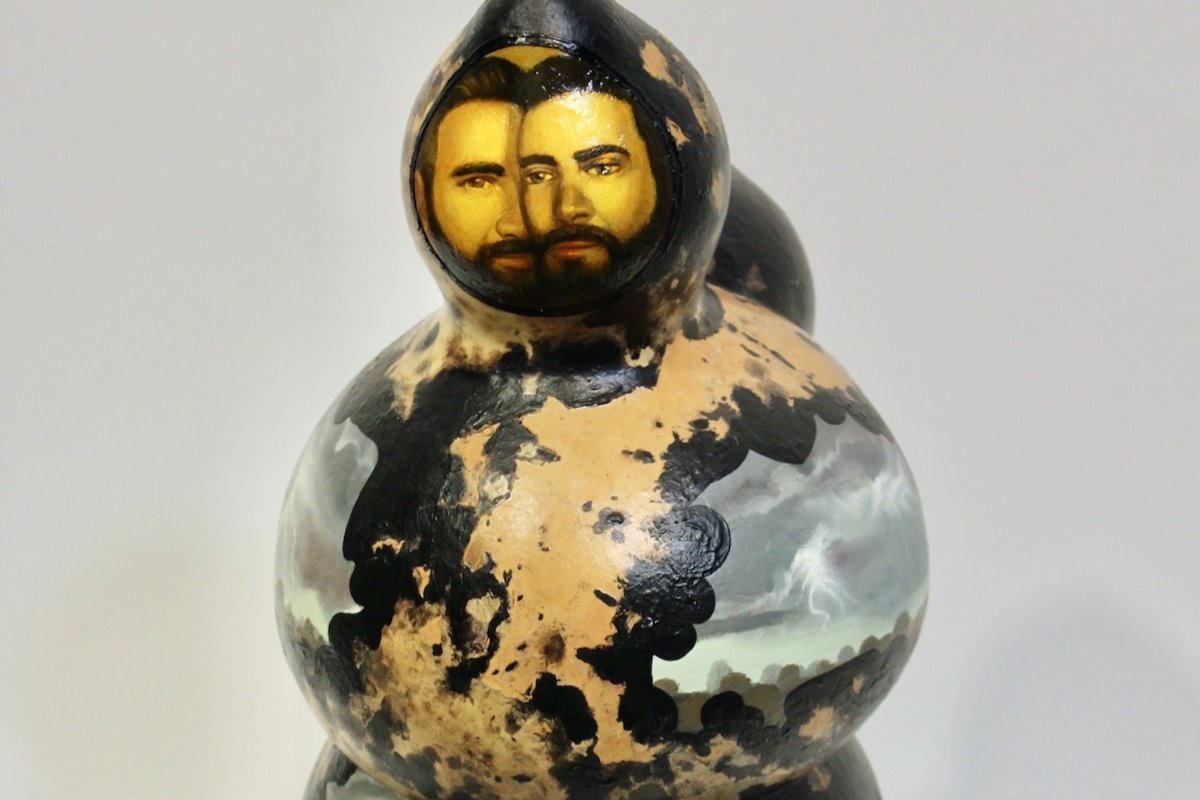 Storm Suit
James Stephens
Morter
Ijania Cortez
Mighty Real/Queer Detroit explores queer art by emerging, established as well as little known Detroit artists whose works manifest distinct but intersecting backgrounds.
As a special feature of Mighty Real/Queer Detroit is the exhibition of significant, rarely seen and unexhibited works by artists who died of AIDS in the 1980s and '90s,  including never before seen work by artists Brian Buczak, Timothy Gass, Marcus Mannino and Gus Tsatsanis. Further tributes will be offered to the legendary Detroit artist, LeRoy Foster, and deceased artists Jack O. Summers, Richard Jerzy, Jack Whitehead, as well as poets Beth Brant and Terri Jewell.
Mighty Real/Queer Detroit will open in June 2022, coinciding with the traditional celebration of LGBTQ+ Pride, presenting a month-long reflection on the diversity of the community and its longtime allies. Historically, this is a time to commemorate the advances of queer people, and to honor the past. Today, we do so with heightened significance, especially in the current moment of political uncertainty.
White on White: Stone Mountain
Tylonn Sawyer
The exhibition celebrates over 140 artists, including: Austė, Boswell, Robbie Aaron, Patrick Adams, Paula Allen, Audrey Banks, Susan Bankston, Joan Jett Blakk, Tommye Blount, Miche Braden, Beth Brandt, John Briggs, Emmy Bright, Jeff Britting, Jan Brown, Shawntai Brown, Zac Bru, Brain Buczak, Josie Bullard, Mark Burton, Patrick Burton, Brian Carpenter, Aki Choklat, Justin Coleman, Andrea Costantini, Ijania Cortez, Stephanie Crawford, Joe Culver, Robert Curtis, Christopher Cushman, Carl Demeulenaere, Julio Dominguez, Stephen Dueweke, Kaiden Dunn, Gary Eleinko, Alexander Daniels Escobar, Karen Finley,  S.J. Fleck, LeRoy Foster, David Friend, Myles Gallagher, Timothy Gass, Neil Gates, Carl George, Bill Girard, Stephanie Glazier, John Glover, Javier Gonzalea, Brenda Goodman, Michael Gute, John Gutoskey, Katy Hait, Ari Hampton, Eugene Harris, Jefre Harwoods, Arturo Herrera, Bryan Hoffman, Stephanie Holloway, Holly Hughes, Johnny Ray Huston, Richard Jerzy, Terri Jewell, Kalimah Johnson, Ray Johnson,  Alvaro Jurado, Deborah Kingery, Paul Kotula, Brian Kovach, Paul Kubek, Marcus Leatherdale, Tom Livo, Jim Lucky, Ron Madalinski, Marcus Mannino, Nadine Marshall, Darrin Marzorati, Renee McCoy, Taylor Mead, RV Mendoza, Billy Miller, T. Miller, Levon Millross, Monica Molinaro, Jeremy Noonan, Scott Northrup, Diana Nucera, Kasper Ray O'Brien, Taunde Olanirane, Matthew Papa, Ron Parent, Henry Petrucci, Maureen Petrucci, Jon Pickell, Kathyrose Pizzo, Ayla Raines, Lester Rambus, Nathan Rapport, Deborah Rockman, Joyce Sabit, Jule Sabit, Ackeem Salmon, Jeffrey Sarasson, Peggy Sauer, Tylonn Sawyer, DSSence Smith, Gregory Sobieraj, Peter Sparling, Izaya Spencer, Karianne Spens-Hanna, James Stephens, Joe Sposita, Jon Strand, Jack O. Summers, Jarad Tacon-Heaslip, Jeremy Tacon-Heaslip, Darryl Terrell, Joyce Tinkham, Charzette Torrence, Gus Tsatsanis, Virgil Vogel, Patrick Webb, Warren Wells, Frederick Weston, Jack Whitehead, Levester Williams, Marcus White, Tony Whitfield, Ellen Wieske, and S. Kay Young.
The MRQD curatorial and advisory team includes: Patrick Burton, S. Kay Young, Isabelle Lauerman, Geno Harris, Jerome Patryjak, Adriel Thornton, Carl George, Kimberly Jones, and Rudy Lauerman.
I Wish I Was Perfectly Happy
Darryl Terrell
What It Means To Travel
Michael Gute
Self Portrait with Cups
Brian Buczak
I Think It's Strange You Never Knew
Nathan Rapport

Organizer
Patrick Burton
Organizer
Detroit, MI