Michellene (k)needs your help!
Hi, I'm Michellene and this is my fundraiser.
I am a teacher, currently in Thailand and have badly damaged my knee -
requiring URGENT SURGERY
. It is a combined injury -
torn ACL tendon and torn meniscus cartilage
.
Walking or using my leg means constantly furthering the damage, and as per doctors orders, I am on crutches.
My knee cannot be repaired without surgery.
Teaching is my passion and I love being active with children and making learning fun.I can't physically teach in a classroom (as my injury is worsening),

without your help

!
The surgery required (arthroscopic ACL reconstruction and meniscus repair) is beyond my means.
Please consider donating and helping this teacher to get back to what she loves doing.
Thank you for your time and consideration.
Please feel free to leave me a message or ask further questions on my campaign.
 AND PLEASE SHARE THIS CAMPAIGN ON FACEBOOK OR OTHER SOCIAL MEDIA SITES. THANK YOU!

Funds raised will be used for the surgery (arthroscopy) and hospital stay.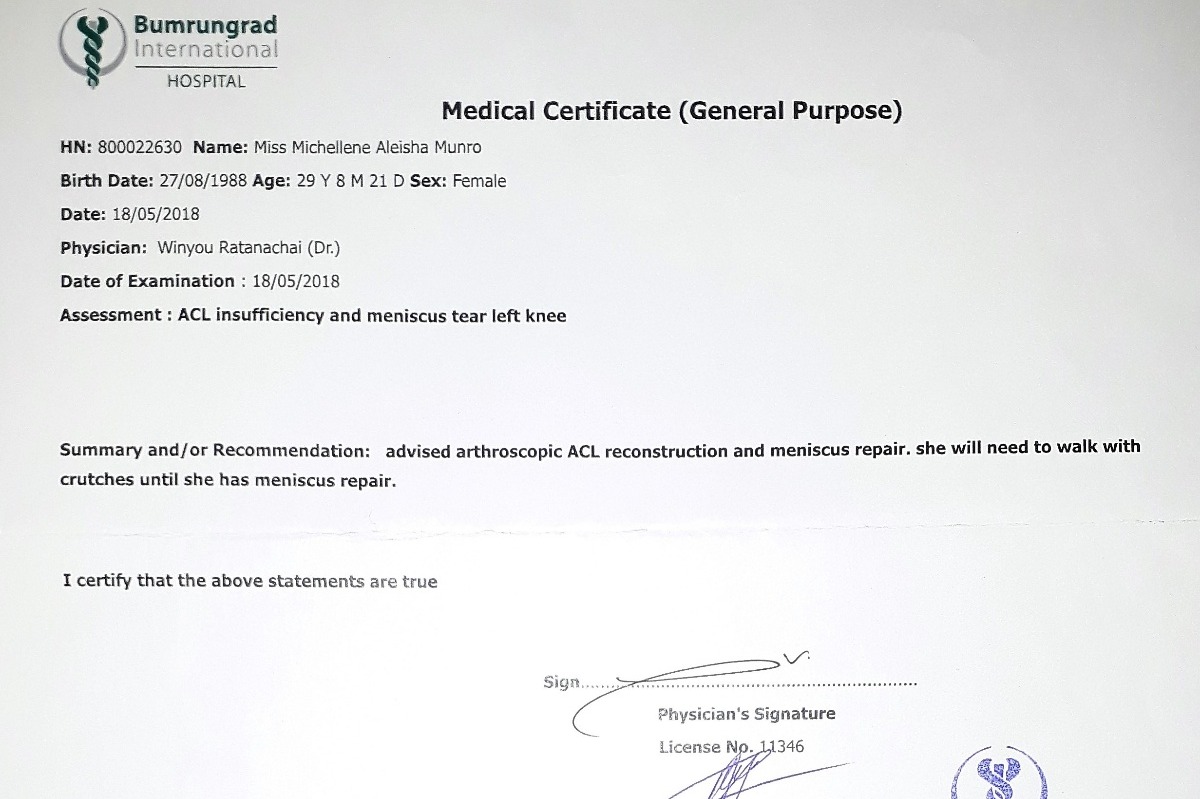 Campaign amount as per hospital quote:


Organizer and beneficiary