Mia through her medical journey!
My wife and I had to take our beloved 14-year old Queen, Mia, for a check up concerning her teeth just over two weeks ago. The vet, turns out, wasn't concerned with the gum/teeth issue, but instead wanted to get a biopsy for a growth on her front leg. Within 24 hours, it had ballooned to nearly 4 times the size and caused her leg to swell to more than twice its normal size. She was in shock for roughly 48 hours according to the ER vet and was admitted for two nights to monitor her vitals. She's such a little champ and other than the mass on her leg, she's in good spirits—barking/yelling, walking, eating.
Since she is in perfect health otherwise, we decided to start her on chemo to shrink the mass in hopes of having it surgically removed as soon as possible. The next option is to amputate her leg, but we'll try to avoid that for now.
She just started her second dose of chemo yesterday (6/23) and the oncologist was extremely pleased with the progress. It's possible surgery is fully on the table in next couple weeks because it's nearly back to its original size from 2+ weeks ago (marble-ish size).
The hardest decision thus far is the financial commitment. We don't know for certain when all of this will be over, but as long as she's breathing and in good spirits, we want to give her every chance to pull through.
To be completely transparent with everyone, our current bills exceed $8,000, and that doesn't include anything in the future. We could be looking at another $3-5k easily over the next few months. Although putting everything on credit is the best choice for now, we hope to get even a little help from whoever is willing to support us during these times.
We've really appreciated everyone's support over these last two weeks, as they've been very stressful and have truly mentally and emotionally exhausted us.
Sharing this fundraiser is just as beneficial to us as donating; we can't thank you enough!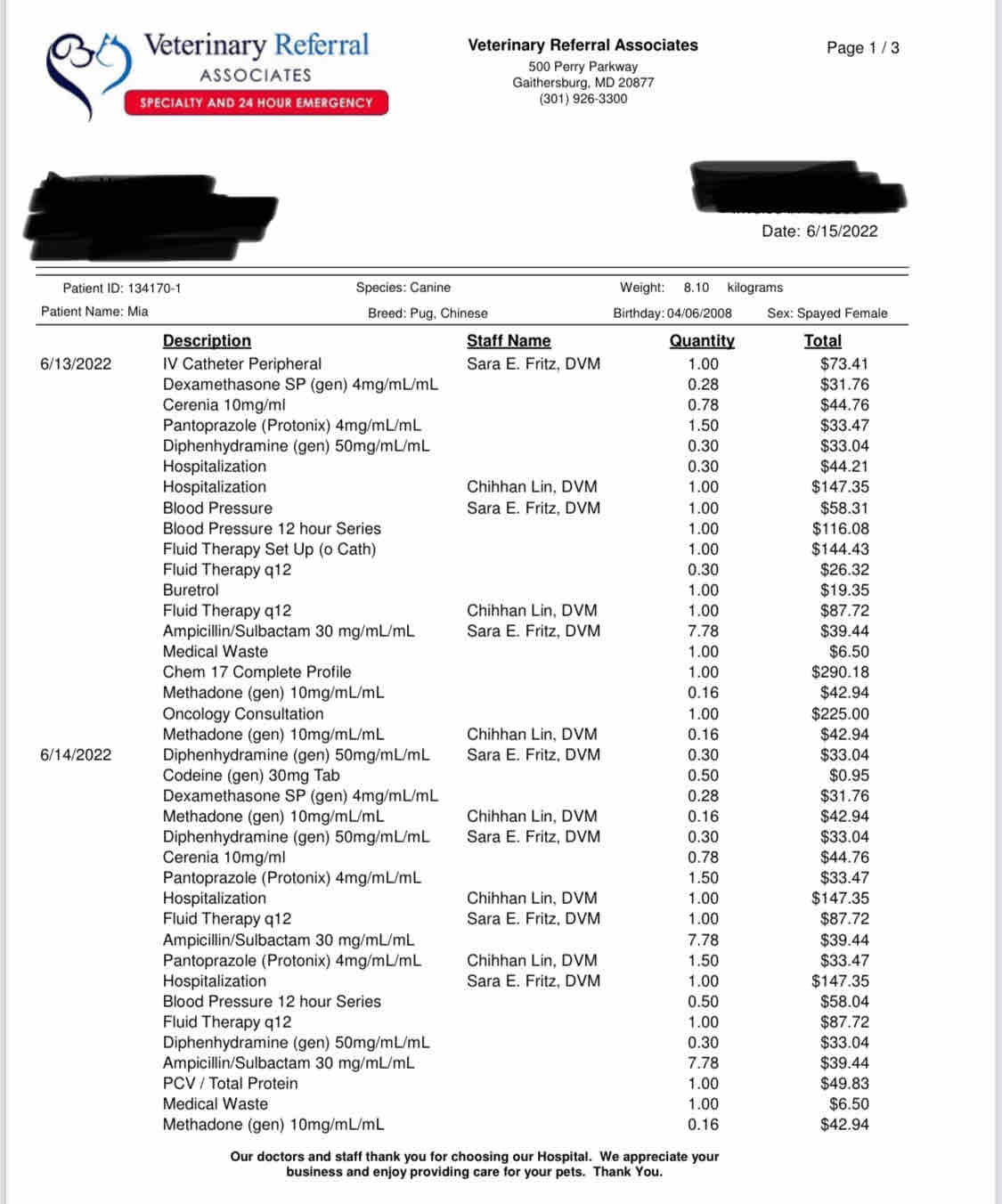 Organizer
Christopher James
Organizer
Germantown, MD