Morgan Hill Peace Project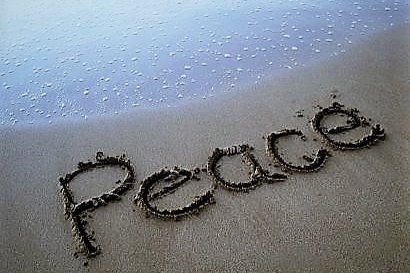 MAKE MORGAN HILL "A PLACE OF PEACE"

Build a culture of peace in Morgan Hill and contribute to the future Morgan Hill Peace Monument (Peace Pole).  This monument will be a symbol of tolerance, friendship, and non-violence. The monument, a 10' basalt column, etched with the word 'peace' in multiple languages will grace a grassy knoll near the City offices. The monument will be designed by internationally known Los Gatos artist and sculptor David Middlebrook.  
This is a unique art installation symbolizing inclusion, friendship, and unity- linking Morgan Hill with people of all faiths and nationalities worldwide. The Morgan Hill peace monument will dignify our town as a place of welcome; embrace all nationalities and ideologies; be a continuous reminder against violence; and create a culture of friendship and hope for a better world. 
100% of your donations  will be used for materials, etchings, design, transport and installation of the monument.   
Peace Poles are internationally recognized symbols of hope, started in Japan by the World Peace Prayer Society in 1955. There are now estimated to be as many as 250,000 peace monuments in nearly every country in the world and soon to be in Morgan Hill! 
Make our town a better place by committing to the UNESCO PEACE PLEDGE!  www.mhpeaceproject.org 
This pledge acknowledges my commitment to support and promote unity and tolerance in my community. 
RESPECT ALL LIFE- and dignity of each human being without discrimination or prejudice. Be kind to one another.
REJECT VIOLENCE- in all its forms: physical, sexual, psychological, economical, and social, especially towards the most deprived and vulnerable.  
SHARE WITH OTHERS- my time and resources in a spirit of generosity to end to exclusion, injustice and political and economic oppression. Give generously. 
LISTEN TO UNDERSTAND- defend freedom of expression and cultural diversity, giving preference always to dialogue and listening with an open mind and heart. Be a good listener. 
PRESERVE THE PLANET- promote consumer behavior that is responsible and those that preserve the earth's precious resources. Recycle and reuse. 
REDISCOVER SOLIDARITY- contribute to the development of my community, while respecting democratic principles in order to create social justice and new forms of supporting my community members. Be a good helper.
I want to make my world a better place!  www.mhpeaceproject.org 
Share this link on your Facebook Timeline.  Make this town "a Place of Peace"
Organizer
Morgan Hill Community Foundation
Registered nonprofit
Donations are typically 100% tax deductible in the US.