National Mental Health & Dignity Day
On May 4th, 2014 we came together as a communities across the US to take a stand for mental health awareness, human dignity and the fight against stigma towards mental illness. This effort, declared as National Mental Health & Dignity Day, was organized by persons in recovery from mental health challenges in 9 States and 15 cities. We are thankful for the support of 43 donors across the country who helped us raise over $2,100*.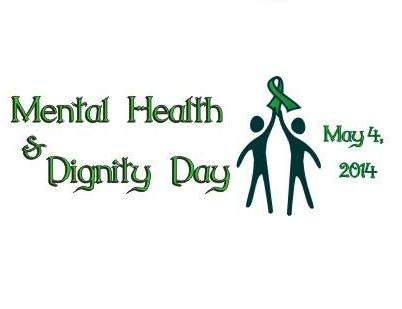 Our hope now in addition to organizing this as an annual event, is to expand our presence by supporting additional advocacy initiatives. We are proud to introduce MARCH (Mental health Advocates for Rights, Civil liberty and Human Dignity). National Mental Health & Dignity Day (NMHDD) has invested donor advised dollars into the launch of this new initiative and with additional support we can expand our efforts, leading up to NMHDD 2015!
This campaign is specifically to help raise money for National Mental Health & Dignity Day and its initiatives which now include MARCH.
Your donation will help ensure that this effort is a success and we greatly appreciate your support. All donations will go directly to charity which will be used to maintain our online presence and produce other content which will help promote and support the great work of all of our volunteers and events across the country!
*Special thanks to Walk for Mental Health Awareness Houston for your generous donation of $500 which added to the online donations you see here!
The Walk for Mental Health Awareness - Houston 
Organizer
JUSTICE IN MENTAL HEALTH ORGANIZATION
Registered nonprofit
Donations are typically 100% tax deductible in the US.