Medical bills for Sweet Boy Sonny
Hello everyone,
My name is Sonny, I'm a lively, fun little pooch who loves to explore. But sadly on June 7th, 2017 I snuck out of my house by digging through the backyard and decided to go for a walk without my owner knowing. Minutes later I tried crossing the street without looking and then came this car and hit me really hard. Knocking some of my teeth out, dislocating my hip, breaking some ribs, injuring my shoulder, cut between my legs and also injuring my right eye but most of all my feelings were hurt when the driver didn't stop to see if I was ok he just kept going and left me to die on the side of the road. Luckily a friend of my fur parents found me on the side of the road bleeding, calmed me down and brought me to Oradell Animal Hospital where I've been since June 7th, 2017. Just like any emergency my parents weren't ready for it. But being the loving parents that they are despite the heavy bill that they have to endure, they didn't give up on me. I'm writing this because me and my parents are in need of your help to pay for the hospital bills. So far the bill is up to $5,800 and will cost another $4,000-5,000 for the surgery. If anyone can donate, it will help greatly but if you can't, you can show your support by sharing this campaign which will also help us. And lastly if there is money left over it will be split and donated to Second Chance Rescue in NYC and Bergen Country Protect and Rescue Foundation. Thank you for your time and reading my story.
Sonny's injuries and treatments
Injuries; dislocated hip, swollen eye, cut between hind legs, broken ribs, broken teeth.
Treatments; stayed in hospital since June 7th for stabilization, surgery required for dislocated hip. Pain medication post surgery.
Parents;
Freddy & Vanessa
If you have any questions feel free to contact me.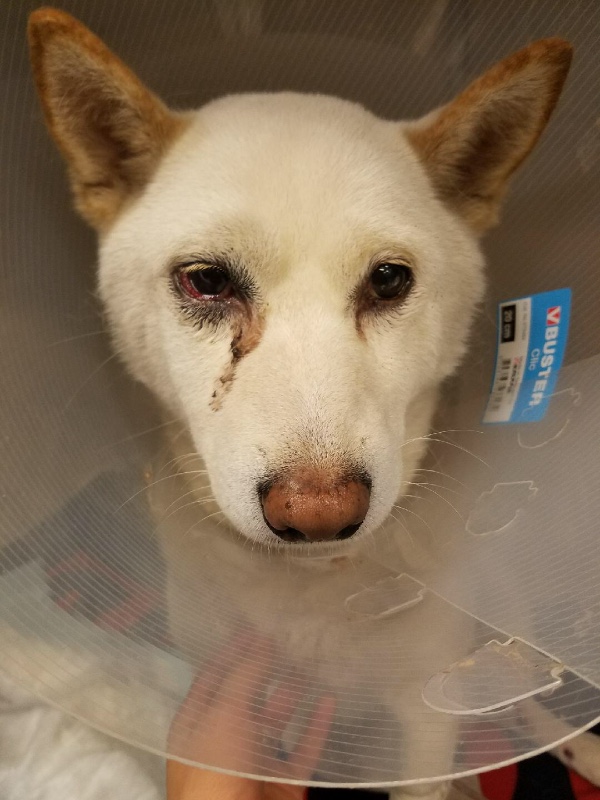 Become the first supporter
Your donation matters
Organizer and beneficiary
Edgar Checo
Organizer
West New York, NJ
Freddy Almanzar
Beneficiary