Ronnie Livesay, a local Wancheser and former lineman, affectionately known by most as "Bubba", was recently diagnosed with inoperable rectal cancer. Bubba is a loving husband, father, grandfather, and friend to all. He can often be found sharing fishing tales with his son, Caine, or selling handcrafted jewelry at area craft shows with his wife, Donetta. While Bubba has many titles, his proudest is "Papa"...which he became 14 years ago when granddaughter, Ava, joined the world.While Bubba's oncologist do not feel surgery is an option at this time, after chemotherapy and radiation, they will revisit that as a possible option.
Bubba's oncology team is located two hours away from home. Appointments and treatments, which could be multiple times per week, will be costly for the family. (Gas, hotels, food, etc.)

The Livesay family has and continues to be a family that offers to help and seldom asks for help. Any contribution is greatly appreciated!

Local fundraisers are being planned. If you would like to make a donation outside of gofundme.com or assist in future fundraising, please contact Eden Saunders ([email redacted]) or Audra Shackelford ([email redacted]) and they will be happy to assist you in doing so.


Join us for dinner on Feb. 24!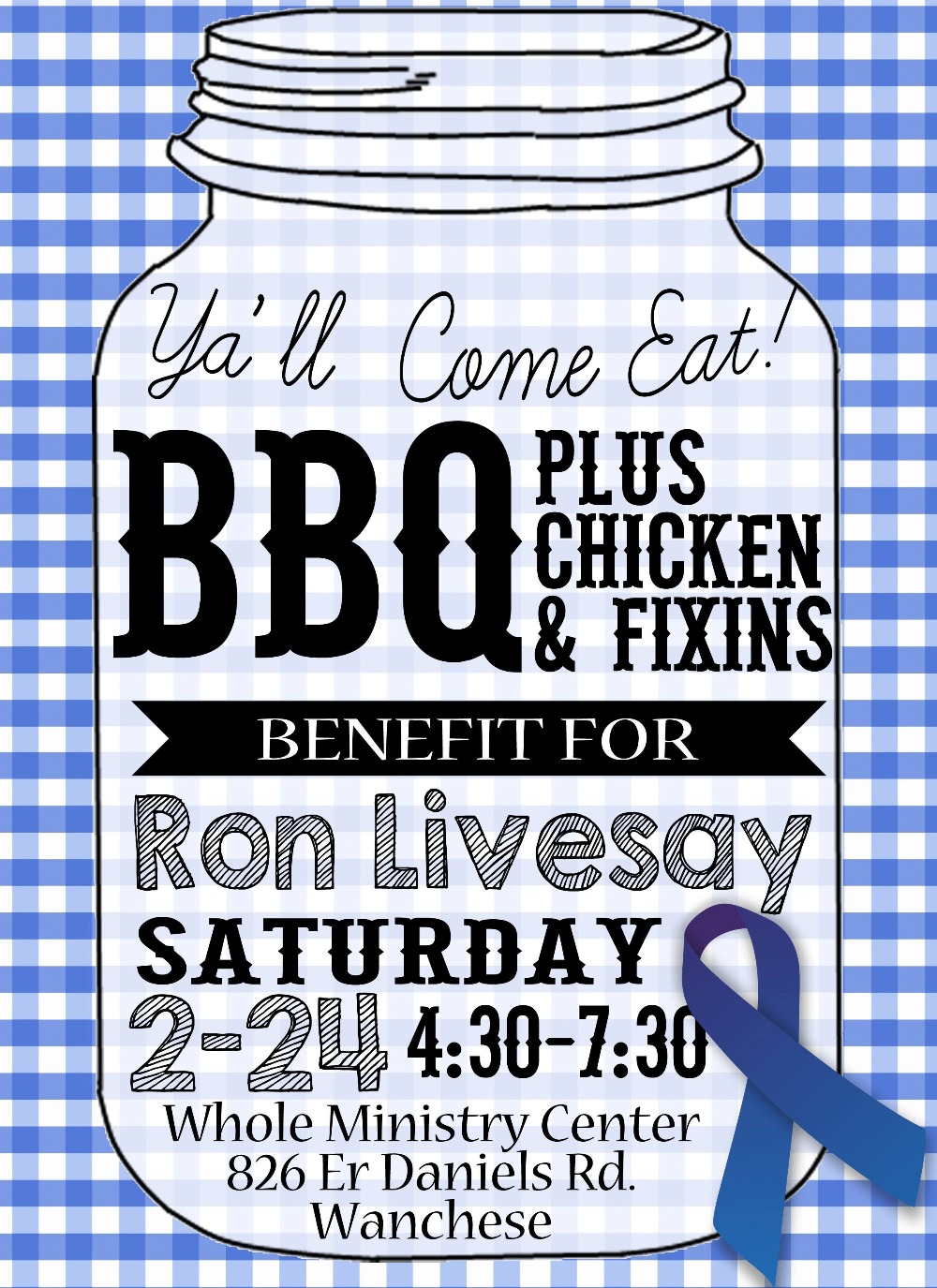 Organizer