RENOVATE ST. EUGENE'S SANCTUA RY
The picture above is the Sanctuary of St. Eugene's as it is now.  The Tabernacle is located to the left.   The Sanctuary, as you can see, is a bit plain and ordinary.  The Cathedral of St. Eugene, built in 1950, is located in Santa Rosa, California. It became the Cathedral of the Santa Rosa Diocese when this diocese was formed in 1962. Because it was built before the diocese existed, it was built to be a regular church, not a cathedral. In 2013-14, we had a fund-raising campaign to not only give the cathedral the dignity and the beauty it deserves being the "home parish" of the Bishop, but also to restore the sense of the sacred by renovating the Sanctuary. In seeking to have a connection with the past, we came upon a church, Ascension of our Lord Parish, in Philadelphia, PA, that was scheduled for demolition (see links below for interesting articles on this beautiful old church.)  It was 100 years old and contained an astoundingly beautiful marble high altar, baldachino and communion/altar rails - perfect for offering the Traditional Latin Mass- which we have each Sunday in addition to Mass in the Ordinary Form. The marble is of two kinds: Carrara and Sienna. Sienna marble is quite rare and very expensive.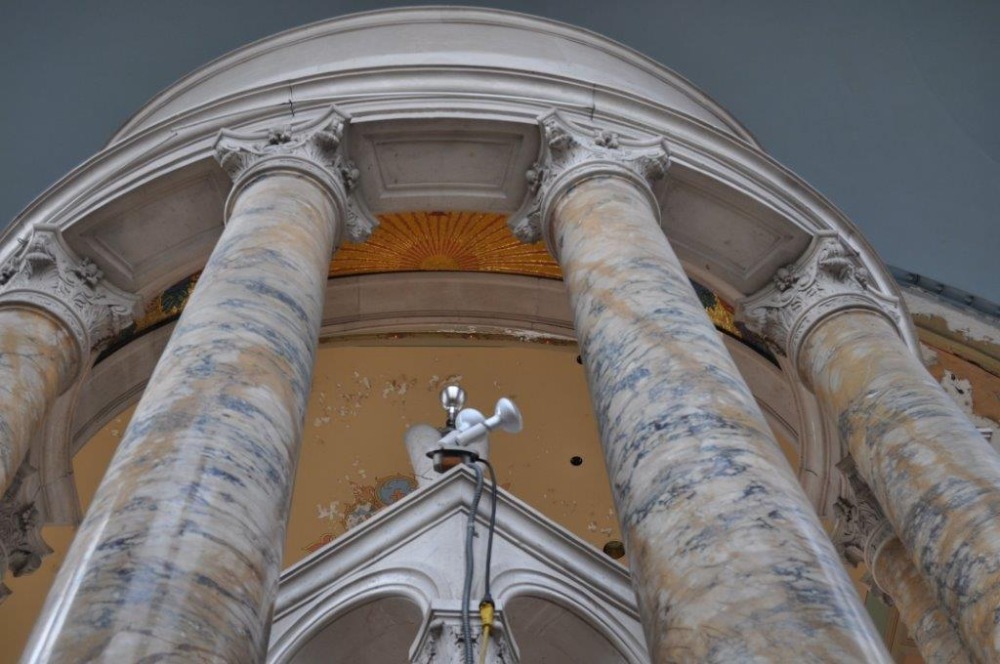 Would you like to be a part of this ongoing effort to recover this "mystical element" within the liturgy and architecture? The Church has been returning to such venerable practices as the use of Latin, chant and incense during the Holy Mass. Establishing a sense of awe through such tangible means has also helped to restore a sense of the sacred within our church.
We want to give our best to God. We want to uplift the minds and hearts of those who worship here;  for this is where heaven touches earth. Please help us make this a reality!  Thank you and may the Lord bless you for your prayers and generosity.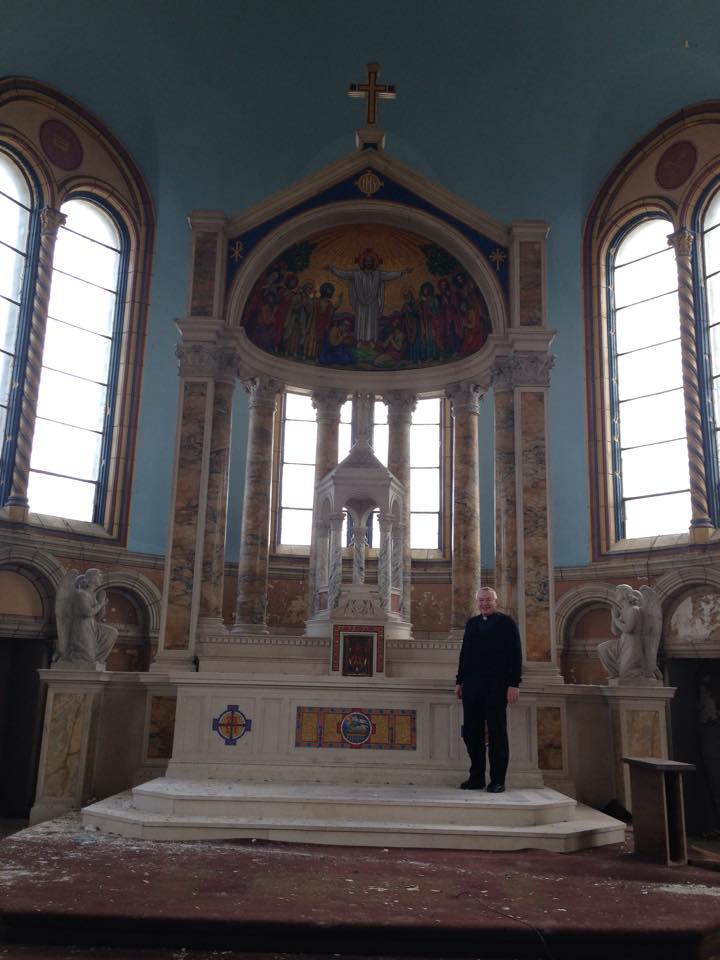 The photo above was taken when our Rector visited the old church in Pennsylvania. May this beautiful altar and baldachino live for another 100 years, God-willing, on the other side of the country.
After making the purchase, all of the pieces were boxed up and trucked out to California. They are now sitting on the lawn of the Cathedral, waiting to be installed.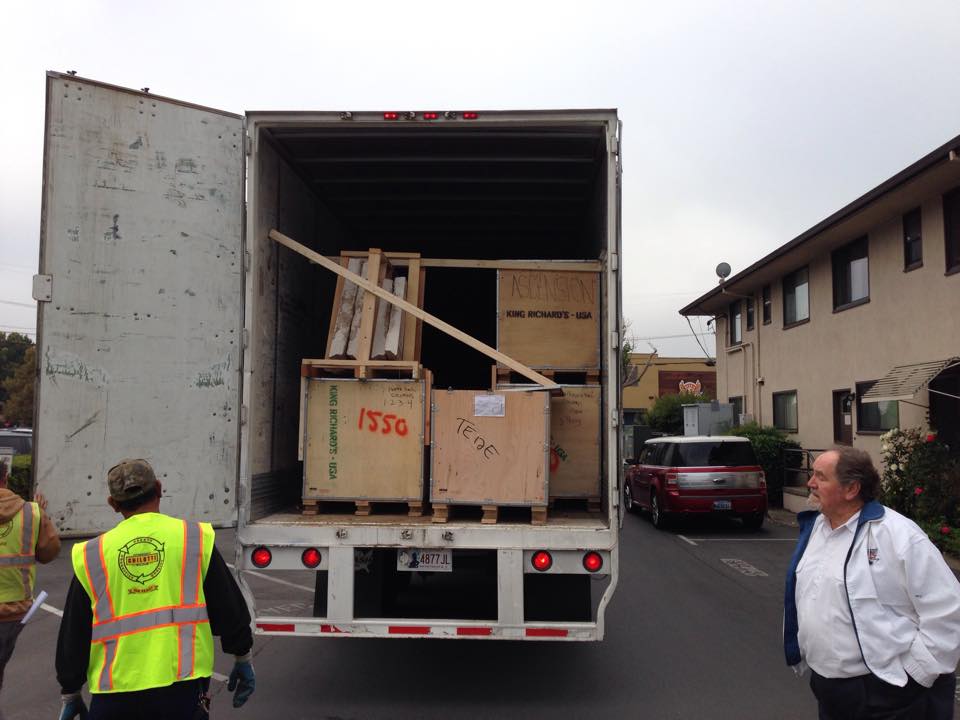 .
http://www.phillychurchproject.com/ascension-of-our-lord/
http://catholicphilly.com/2012/09/news/local-news/local-catholic-news/once-a-thriving-kensington-parish-ascension-to-close-oct-1/
http://articles.philly.com/2012-09-27/news/34103677_1_century-old-parish-vibrant-parish-parish-secretary