Keep Mayu Silk Art Rolling
Stolen van leaves artist stranded!
Taking a gamble on an innovative idea to bring the ancient and beautiful art of water marbling out of the art studio and into the streets, Phil and I started Mayu Silk Art in 2014 on a shoestring budget and a prayer.  Since then, we have seen our dreams and hard work come to fruition as folks of all ages and abilities discover the wonder and magic of water marbling.
From small children to the oldest members of our community, we have been thrilled to see how this art form touches people, and how we are touched by them in return.
It has been an adventure full of ups and downs as we figured out how to do something no one else had ever done before. Thus far, we've always moved up more than down, forward more than back, and April 2017 was shaping up to be one of our most successful months ever.
However, on Monday, April 24, 2017 we took a particularly hard blow as our van - fully loaded with all of our art equipment and materials after packing everything up from our four-day business class - was stolen where it was parked on the street in front of our home.This van and its' contents represent the bulk of our business inventory,  and the estimated financial loss is over $15,000. 


Needless to say, I am devastated.
ALL of our beautiful hand-painted silks - including the collection of display samples made by children in our PayItForward program - are gone.
Tables, trays, floor mats, tools, teaching materials and paints - are gone.
The aging van (affectionately named "Sebastian") was  was a true workhorse, but had a lot of problems, including a lack of air conditioning and safe passenger seats . We knew Sebastian would need to be replaced soon ; we were just hoping he could last another season or two.   Fate - or some guy with a crow bar - decided the time was now.
Insurance will not fully cover our loss,  and we estimate it will take at least $6000 to put us back on the road in a safe, reliable vehicle.  Our need is immediate - without transportation, we are out of business.
So that we can continue to provide fun interactive art experiences, beautiful memories, and healing to our community, we are asking for your help.
Any amount will be greatly appreciated.
Fair exchange: 
In exchange for donations of $39 or more, we will send a gift certificate so that you or a loved one can
discover the joy of designing and creating your own one-of-a-kind, hand-painted silk scarf or other item!
The certificate can also be used in our online store or redeemed toward the cost of a workshop, class, or party.
If this campaign raises more than $6000, the
additional funds will go directly to our PayItForward Program
, helping bring this beautiful art to cancer patients, victims of assault, and folks who might otherwise never get the chance to share in the amazing Mayu Silk Art Experience.
Very gratefully yours,
Star
www.mayusilkart.com
Learn more about Mayu Silk Art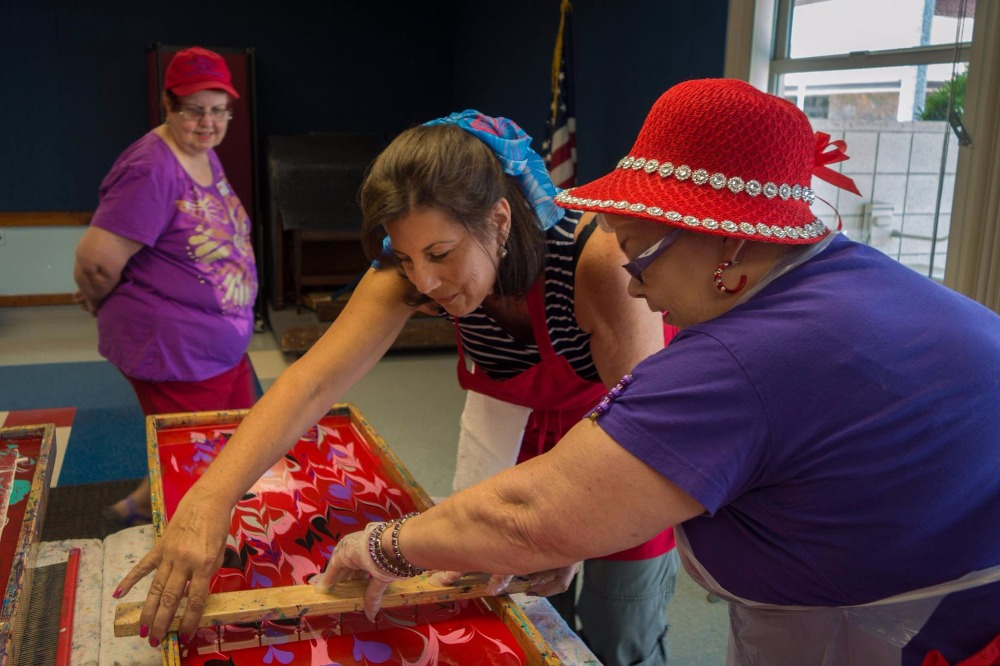 "Life is a dance - 2 steps forward and 1 step back - and sometimes it takes you for a spin and leaves you breathless and exhilarated. Or laying on the floor looking up at the ceiling wondering what happened!!"
-- Star McCain, 4/25/2017
Organizer
Star McCain
Organizer
Orange, CA