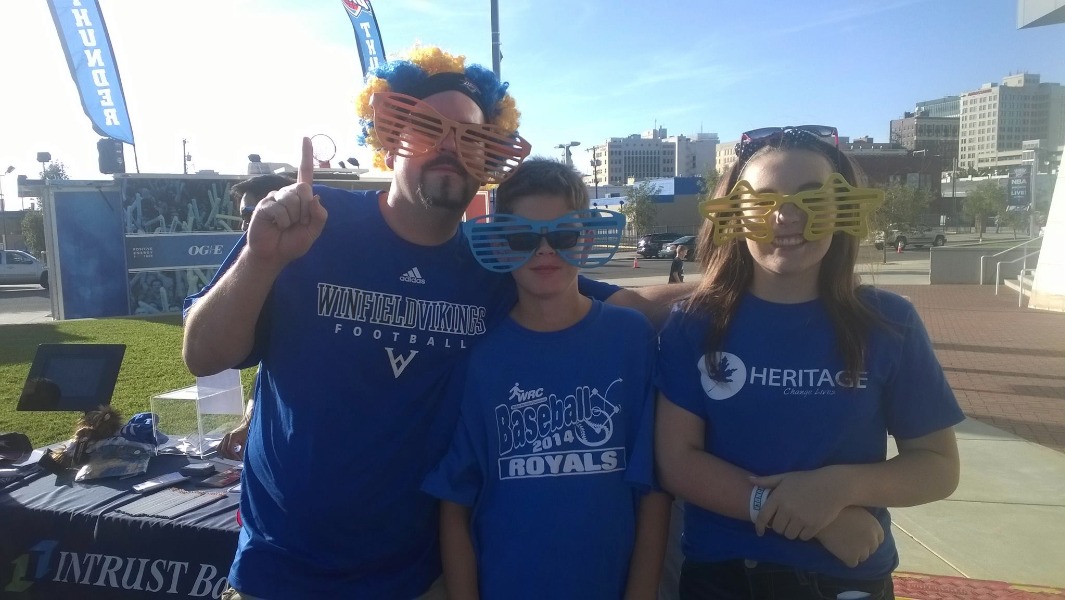 I am Hannah, one of the daughters of Matthew McCauley.   He has 2 other daughters Eva (6), Kinlsey (10), and a son Ian (13).  My dad was very active in our lives whether he was coaching one of our basketball teams, or teaching us how to tend to a garden.
      In April 2015 he started to notice a sore on one of his left toes that was turning black and not healing.  He went to get it checked out by a lot of doctors and they came to the conclusion that his artieries were being blocked. They took him into surgery to try and unblock the arteries, yet it was unsucessful.  Later in May of 2015 he had his left leg amputated below the knee.  It was very difficult for him dealing with the phantom pains and the pains of his surgery.  Things seemed to be healing slowly.  December came around and the doctors came to a conclusion that he would need an above the knee amputation.   Before he had this second amputation he had just got his prosthetic and was beginning to get used to it.
     Just as his left leg above the knee stump started to get better, his right toes began to get sores and turn black.  He went to the doctors and they concluded the same thing about his right leg.  In February he got his right leg amputated below the knee.  If his stump on his right leg heals correctly it will give him an advantage with using his prosthetics. 
    He currently lives with his Mom, Jan, and his three kids in a two bedroom mobile home.  This makes it very difficult getting around in the hallways, through doorways, and especially maneuvering in the bathroom.  My grandma has been very helpful through this life crisis.
      Starting next week, he is seeing new doctors at KU Med Center.  He will be traveling there often.  We curently live in a small town about 20 minutes East of Winfield, KS.  Travel is very difficult from there.  He also has regular doctor visits in Wichita.
     Please help our family raise money for a handicap friendly home closer to Wichita and make my Dad and Grandmas life 100% easier.
Love,
Hannah Bracken
Organizer and beneficiary