Matt Barkey's medical fund
Matt Barkey was skiing January 20, 2018 at Snowbird Resort in Salt Lake City, Utah when he had an accident which resulted in a burst of his L1 vertebrae and fractured his pelvis. A "burst fracture" causes shards of the vertebra to penetrate surrounding tissues, and in Matt's case resulted in some injury to his spinal cord.  He went through multiple surgeries that initial weekend. Since then he has been staying at Intermountain Healthcare in Murray, UT,  and is now on the Neuro Rehab floor. He is going through rehab to hopefully regain function and motor control in his legs (his left leg is fairing better than the right). He is determined, and has made great progress so far.
Before the accident, Matt raised and trained his dog Rudy, and became a Certified Therapy Team with Intermountain Therapy Animals (they volunteer together at nursing homes and college campuses to provide comfort for people). His family hopes that Rudy will become a companion for Matt along his road to recovery. Matt loves the outdoors. He skates, skies, and bikes (mountain and road). He has done triathlons, long road bike trips with his family, backpack trips with friends. He recently was able to take a backpacking trip with friends to Glacier National Park, which he hopes to be able to do again. 
Matt did many years in the First Robotics Competition, where he helped construct fully automated robots, and was also the Build captain for a year. (Matt continues to volunteer at FRC competitions). He doesn't just love building robots though, he also works on cars. Matt has a super sweet ride, aka the $wagon; which he has built and has loved working on. His family hopes to be able to retrofit the car with hand controls to help give him more freedom, and let him drive his car again. In addition, Matt is a mechanical engineering student at the University of Utah, and hopes to return to classes as soon as possible.
Matt will hopefully be released from the rehab facility on February 23rd, and be able to return home to his family and dogs to start his long road to recovery.
His family is faced with the extensive out-of-pocket financial responsibilty of: 
1. Making sure their home has the required modifications to accomodate a wheelchair, and allow Matt to move around independantly. 
2.Medical Expenses that as you can imagine have and will continue to pile up as Matt fights to regain his strength and mobility moiving forward. 
3. The purchase of durable medical and adaptive equipment, including hand controls for Matt's beloved $wagon. 
4. Short and Longterm Physical Therapy to allow Matt to regain whatever movement and activity possible.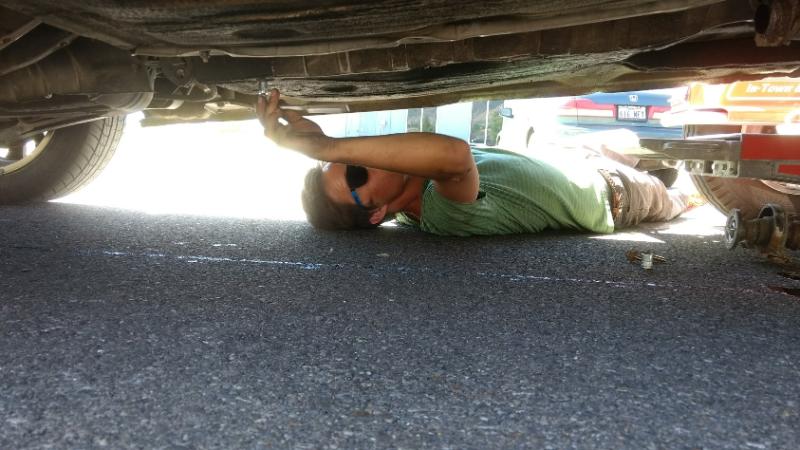 Organizer and beneficiary
Courtney Munson
Organizer
Layton, UT
Matthew Barkey
Beneficiary